Making calls abroad become simpler with special SIP app called X-lite. VoIP telephony became popular all round the world, because it's widely used not only for home needs, but also for offices in big companies. Nowadays to make cheap calls abroad people install several apps as IP telephone, Zoiper, X-lite, Asterisk etc).
They all have similar function – transmission voice messages via Internet. We would like to put you wise about such sphere of IP telephony as SIP- telephony, which works thanks to virtual number with installed call forwarding destination. Let's examine SIP program called Xlite for Windows.
This is a universal application, which can be used on such operating system, as for example, Mac. But from this article, you are going to know what is Xlite for Windows and how to install and use this program in order to update your telephony system.
Description of Xlite app for Windows
SIP telephony is a range of VoIP technologies and methods with what is possible to use while dialing the number. It provides double-sided communication and call completion. After installing of the app, use free connection being in any point of the Earth. SIP program Xlite is free program software, which can be easily installed to your Windows device. It's used as an app for forwarding to virtual telephone number. People install it to telephone dial-up modem, which are extremely popular.
Downloading Xlite on your Windows PC will let you not only making and receiving calls with low rates, but to have an ability to make video calls. But for using that you need to get SIP account from Freezvon, which will help to make cheap calls without any complications. For getting it, you need to send a request to our support team.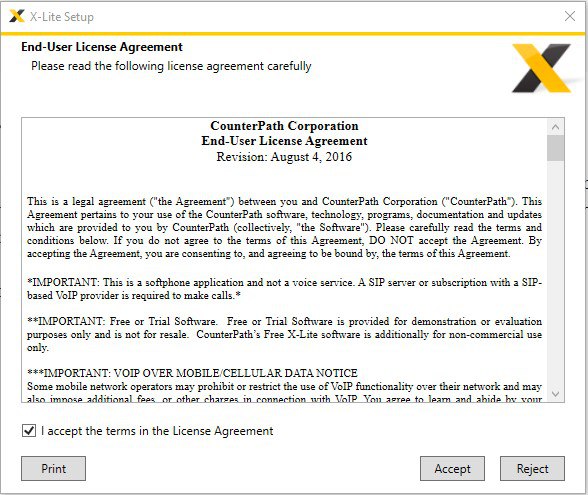 Download and open SIP application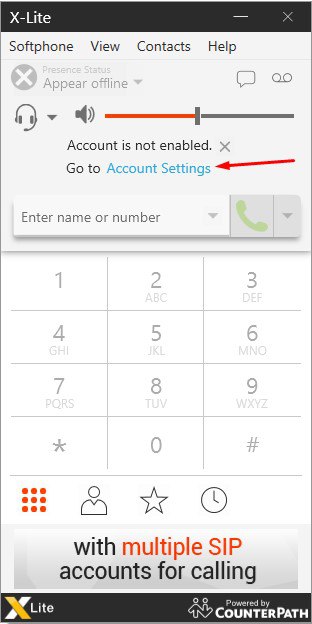 Click "Account settings"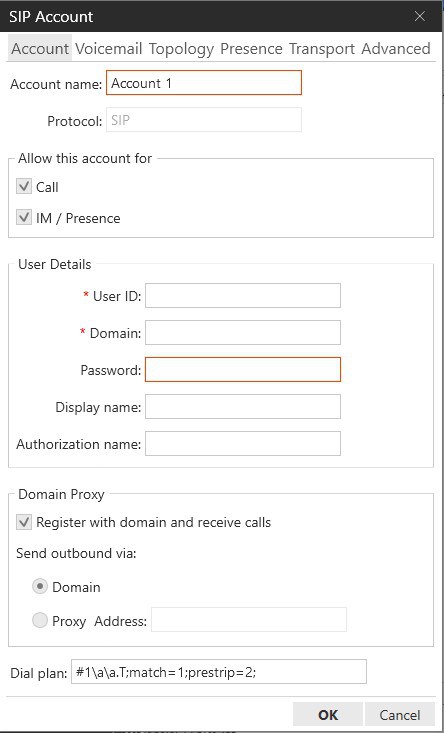 Fill in "User ID" (your SIP login), "Domain" (sip.freezvon.com) и "Password" (your SIP password)
Click "OK"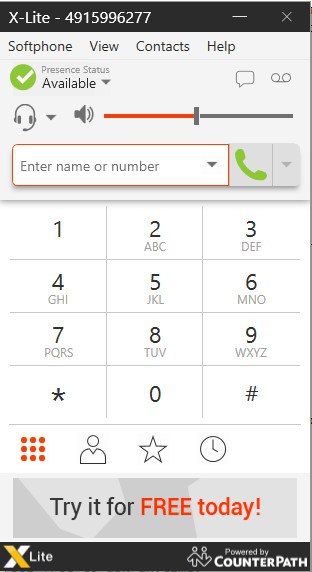 SIP account is registered.
Possible devices for calls forwarding to Xlite
The most frequently communicating process is between two computers. But also the second "conversation partner" can be telephone set, smartphone, communicator – they should maintain the apps working with SIP-protocol. Wide range of functions of this free program for calling permits to make and receive calls to such devices as:
Laptops;
PC;
Tablets;
Smartphones.
When you installed Xlite to your gadget, you may choose the country, the city area for using that.
SIP program Xlite: functions and pros
Key benefit of Xlite program in making calls without barriers in time and distance. The quality of connection will be better than ordinary telephone connection. It should be mentioned that using SIP economize your time, money, but also savings of your subscribers dialing to you. Calling via Xlite to clients or partners to any countries is beneficial when you have business trip or open filial agency in another city or country. SIP telephony will permit to talk with colleagues using conference call and to have business meeting using redirection from virtual DID number to Xlite. All calls in SIP are free.
Xlite program has the following functions:
Voice and video calls;
Recording of voice and video calls;
Automatic usage of necessary coders;
Creating of notebook;
Call statistics;
Chat for instant SMS and many others.
Experts of Freezvon recommend buying virtual telephone number, to download Xlite for free from the official program site and install SIP program.
How to make calls via Xlite?
For making and receiving cheap international calls, Freezvon offers to subscribers to accomplish several steps. You need:
To make registration on our website;
To get an access to personal account;
Top up the balance and order virtual number (you will get SIP account for free);
To Install and make settings for your SIP-account.
You can also order such service as Caller ID attached to virtual phone number to make it displayed on your subscribers' gadgets. To know the costs of number types you may see here.
Installing instructions of Xlite app
For your convenience, we would like to describe more detailed installation process of Xlite:
From official website you download the program and start it up;
Then you may go to settings;
In a field you need to indicate necessary data for your personal account;
Now it's done!
It's possible now to call cheaper abroad at low rates using Xlite application with SIP telephony service. Save your money and time for conversations with foreigners.
Get SIP account for making cheap calls
If you have decided to use SIP service, just contact us! We are always online for our customers. You can find us in Skype, live chat, email or just call us by phone. Freezvon support specialists work every day 24 hours in order to give you immediate consultation. We hope our cooperation will be successful and beneficial, just let create atmosphere of communication favorable and friendly!