The need for advertising and development to move scientific and technological progress at a pace comparable only with games. It's no wonder, that for intercession in the Internet, voice communication also goes away, because IP-telephony, other things being equal, is cheaper and more convenient.
We are going to speak about the settings of app, so-called Xlite for Mac OS. As you know, it supports receiving and making calls online, now you can do it via your Mac system.
We would like to explain you how to install this app to your device with step-by-step instructions. Making international VoIP calls is easier than you think at local lowest rates.
How Xlite on your Mac OS works
Before using this softphone you should become a user of SIP-account from our company, it's better to complete several actions for this. Here they are:
Purchase of VoIP number;
Make a request for SIP account;
Get necessary settings for it from our managers.
Now set Xlite to your Mac.
It's possible to make your Caller ID visible or not to your subscribers. If you show these digits, you can just get more calls from important people (colleagues, business partners, friends or family).
How to set Xlite to your Mac system
We propose you to follow this algorithm of making Xlite a calling application on your Mac OS. Here you can download the program fast and free.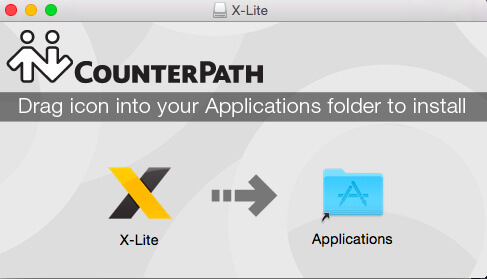 Drag icon of Xlite to your Application for installing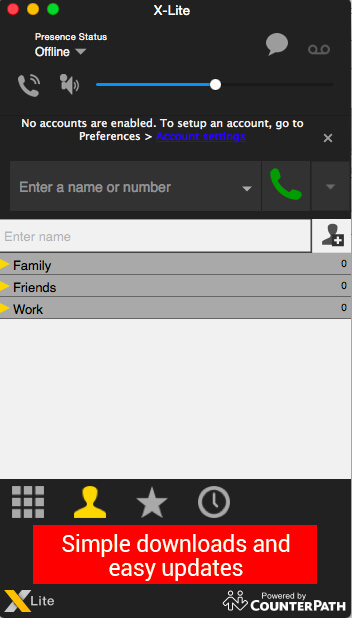 Your status is offline now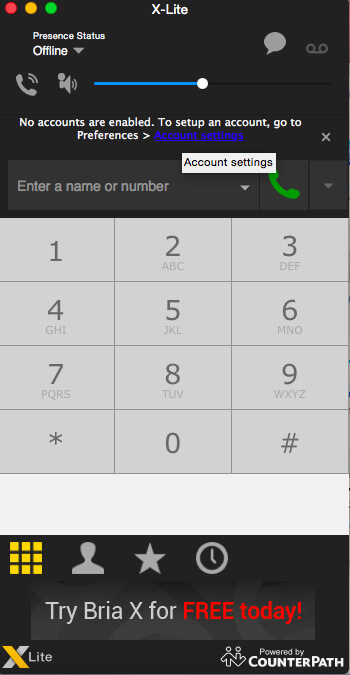 Go to preferences and account settings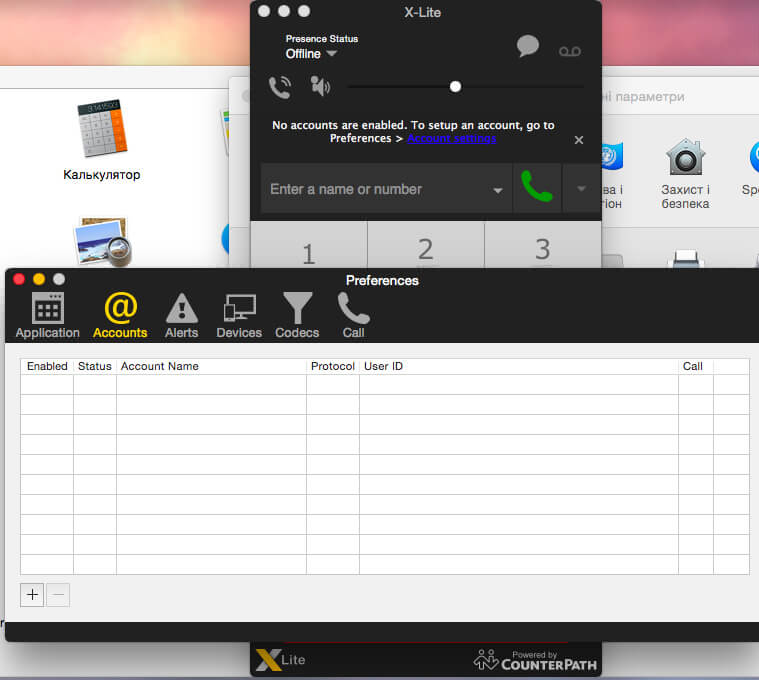 Here you may create new account for calls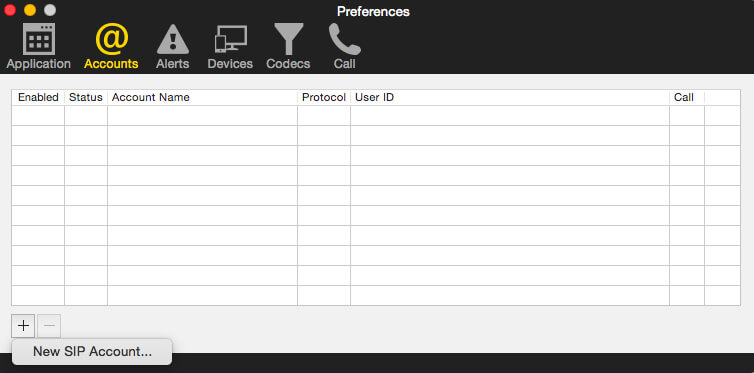 Create new SIP account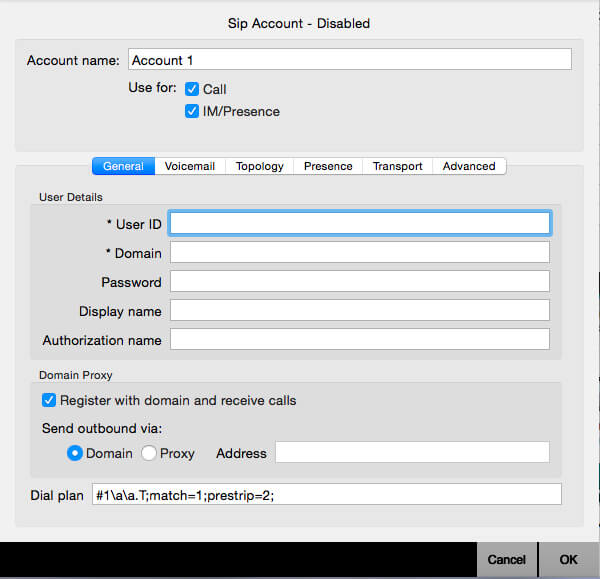 Fill in the fields "User ID" (your SIP login), "Password" (your SIP password) and "Domain" (sip.freezvon.com). Click "OK"
Get or make calls with Xlite now
If you need more detailed information about SIP or Xlite installation for Mac, just contact our technical support available 24X7 via email, Skype, live online chat, or by telephone numbers presented on official website.