Nowadays, no one can imagine their lives without talking via phone. Most people are communicating with the help of different programs downloaded and installed to smartphone, tablet and other devices. One of these applications is called Telegram messenger.
This is very convenient program, which permits sharing messages and media files online. This project is a direct competitor to Viber, WhatsApp. In order to use Telegram you need to pass registration: enter your real phone number and get activation code.
How to buy a virtual phone number for Telegram:
Register online or log in to your personal account if you have already registered;
Top up your balance on the cost of connecting the number and the amount of subscribers fees for 1 month;
Choose a country (Russia mobile or Ukraine mobile)*;
Choose the type of number (SMS);
Choose a city or operator code;
Set up forwarding for receiving SMS (phone number, email or URL);
Choose subscription period for the number: 1, 3, 6, or 12 months (2-18% discount based on the period of subscription and the price of the number).
Check your details and complete the order.
* Virtual numbers for SMS can receive SMS messages only from real numbers. Not all mobile operators guarantee receiving SMS from internet-based services.
For receiving SMS from payment systems, social networks, Internet services, etc., are suitable only Ukrainian and Russian mobile numbers.
Not every person wants to enter their existing number. In such case, Freezvon offers to buy virtual number for registration in Telegram Messenger. It's not difficult to get it, just in several clicks. You are able to buy mobile number from our company only for Ukraine or for registering to Telegram.
VoIP telephony for Telegram messenger: what is it?
All of us get used to talk via social networks. However, some people prefer using Viber or WhatsApp, because of effective message sharing. For installing these applications, you do not have to create personal page as for VKontakte. It's enough to enter your number, then you will receive a code for activation, and it is done. Now send and get messages to/from those who use this app too.
In a couple of years, Telegram became one of the most popular application. Nowadays, more than 100 millions of people downloaded this app and installed it. For registration, you can buy virtual mobile number. It works on principle of call forwarding.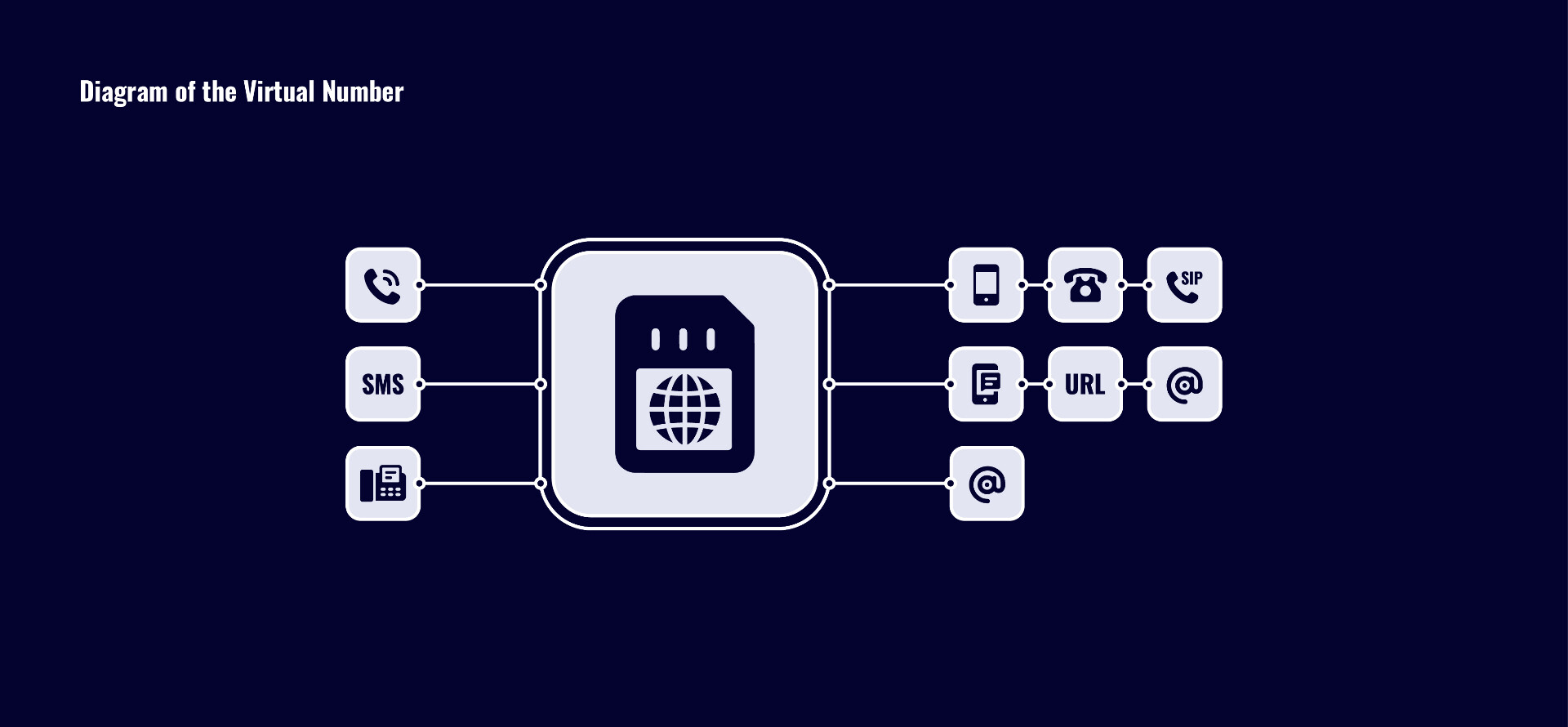 Telegram Messenger virtual number
How to sign up to Telegram Messenger?
First of all, you need to download it to smartphone or tablet. After this open an application and enter phone digits. You will obtain a code for make your account active, then you go to another stage. Enter your Name (obligatory), Surname (desired). Registration is complete, and you can use Telegram Messenger right now.
Costs for virtual numbers by Freezvon
Messages come immediately. Create a chat and invite about 200 subscribers. This app is very legitimate. All messages are codified and nobody can hack your account and read all messages. You can share media material with your subscribers.
Within 24 hours, number will be connected. We will inform you about connection of the number by sending a letter to your email. After this, Telegram is available for usage and you do not have to use real cell phone number.
Some questions appeared? Ask our technical team! Call to our specialists by phone, write us a message via live chat, Skype or email. We work without weekends 24 hours per day, so always ready to help you and give you an advice concerning using VoIP telephony services.