Telecommunication means are developing today with extreme and dynamic tempo. Sometimes it is difficult to keep up with all news and choose what we really need. Freezvon helps to organize your virtual office and offers only the best solutions for clients. IP telephony is very useful in business especially when it is a new-comer in international market. Click to call service makes it possible for such companies to increase the quantity of its clients giving them an opportunity to call your enterprise for free and anytime they have questions. Try using it for this purpose and you will immediately notice the result of success.
Not only additional services are available on Freezvon, but also such service as SIP application, which are chargeable for cheap calling. All you need is to get SIP account from us, then install app for choice Zoiper or Xlite , and pick forwarding of calls to SIP. Your subscribers and you will save lots of money!
What is click to call feature?
It is important to mention this function and put an accent on it among all other additional services. Click to call is a feature, which allows making calls exactly from the site of the company. It can be e-shop or food site with delivery service. Clients come to site, choose what they want and call for FREE. Such option is very convenient and it helps to involve more customers. What you just need to do is to go to the site and look for a button. Pushing it, the operator connects you with someone in call center. Customers very often look for such sites where this option is available.
As you see, this service is very helpful. Each company having its own web site can set the special button and guarantees the rising of clients at once.
Thus, there are such main preferences of click to call as:
Easiness in usage;
High quality of connection;
Free calls for clients;
Cheap calls on incoming calls;
Rising of clients amount;
Any design of bell button.
The push button of click to call on your web site helps your clients call free of charge online: they don't need phone at hand with them and spend money on international calling. Citizens of any country can call you online with click to call button.
How click to call option works?
Company working with clients all over the world can find the function of click to call being very interested. It enables to make international calls for customers free of charge. Visitors don't need to spend a lot of money on calls via their phones, to spend time on dialing the number, as all the process is done online without leaving the web page.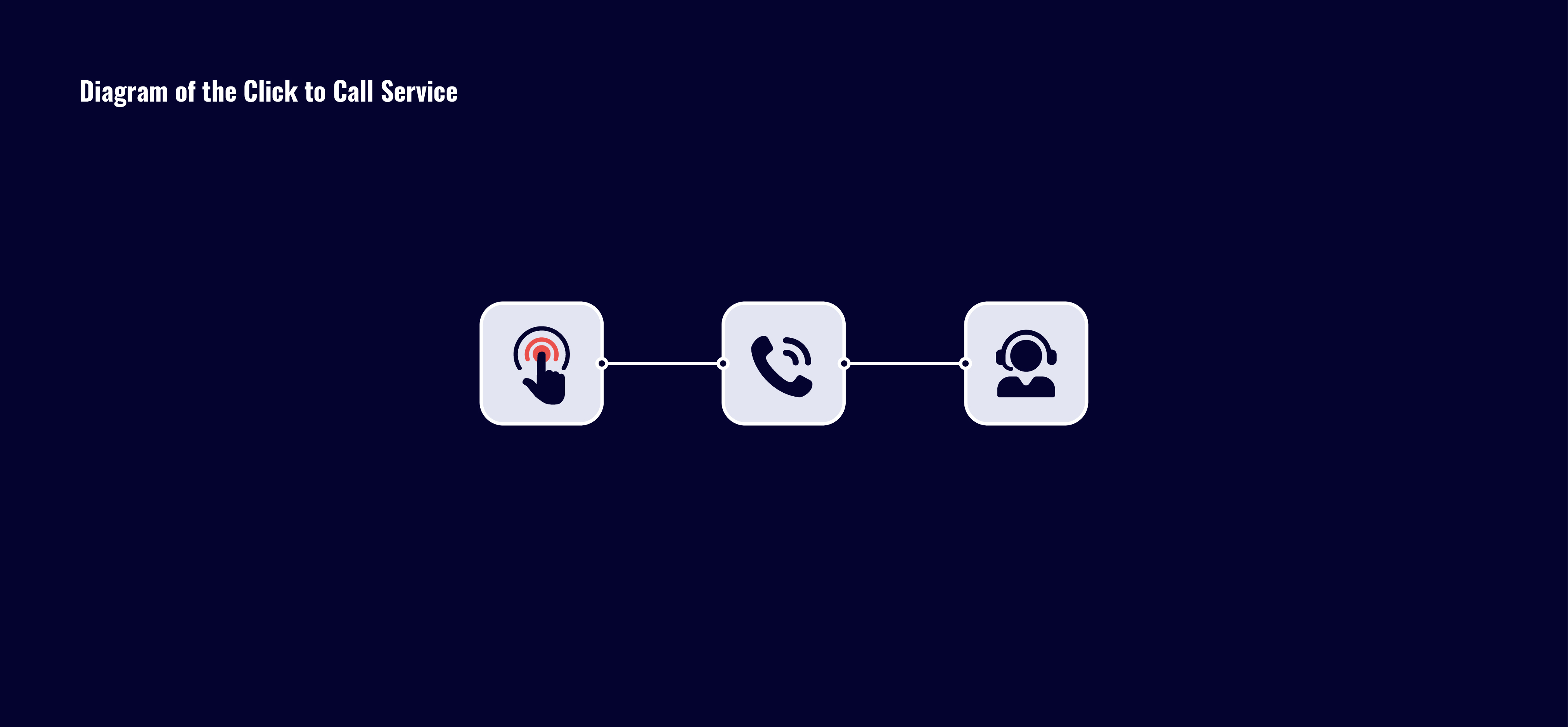 Scheme of click to call option work
Company doesn't need any special equipment to accept calls. Locating the bell-button of click to call from Freezvon, the company obtains opportunity to accept calls from site to one of possible and the most comfortable for it softphone: phone (mobile/landline), SIP, IP telephone etc.
How much does click to call cost?
If you are a client and want to make a call using click to call option you should not be afraid that it will be extremely expensive. For customer this feature is absolutely FREE of charge. Thus, clients will often call and recommend your service to others. It is a good marketing trick for those who look ways how to involve a great number of clients for a short period of time. Freezvon worries about its clients and tries to do all to provide the best conditions for your business growth. For virtual numbers or other services there is a possibility to pay with different payment methods.
Costs for additional telephone features
How to get click to call service?
Freezvon sets its clients such phone service as click to call quickly and with high quality. You don't need any special forces for getting such possibility, as the process of its connecting is very simple. Firstly, get the phone number of any country that is necessary for you. You can see the rates on number here.
So, all necessary is to:
Register on our site and get an access to personal account;
Recharge the balance for connection the number;
Order necessary number;
Write request via profile asking to connect click to call.
Your number will be activated within 24 hours, so you will receive a notification about its working status to your email.
The design of the button you can choose any you like and any that is suitable for your web site and the company image. And Freezvon does all possible to increase the number of your clients and simplify your communication with them. Our technical department is accessible via Skype, email, live chat online or by phone. Try to contact us and get all answers about service you are interested in.