Get Argentina toll free number with call forwarding to SIP, mobile or landline number making telecommunication more comfortable. IP-telephony resources are extremely rich and helpful for any sphere you're involved in. Argentina toll free numbers are not an exception.
Do you know anything about these types of virtual numbers? If you don't, it's high time to know more concerning them. From this article it's possible to obtain full info concerning VoIP numbers from Freezvon. Take a chance of being an owner of virtual feature right now!
This state is one of the first where radio broadcasting was established. The translation of capital name is presented as "good evening" or "fresh air", but the second variant is more correct. Anyway, we hope that they won't have too much work, because our national toll free numbers will make your life easily. Now you can feel more opportunities with Argentina virtual numbers for SMS, calls and fax, which have different destinations for forwarding feature.
What is toll free 800 numbers and how it works?
Argentinian toll free number is an ordinary virtual number but with code 800. Its principles of work is in forwarding incoming calls to such directions as SIP, another cell or landline number. What is great that callers can make calls via these numbers for free, but the number owner needs to observe this service be paid. If your company works with big amount of clients, just get this number that could give you their trust and longtermness in cooperation. See rates and prices for them here.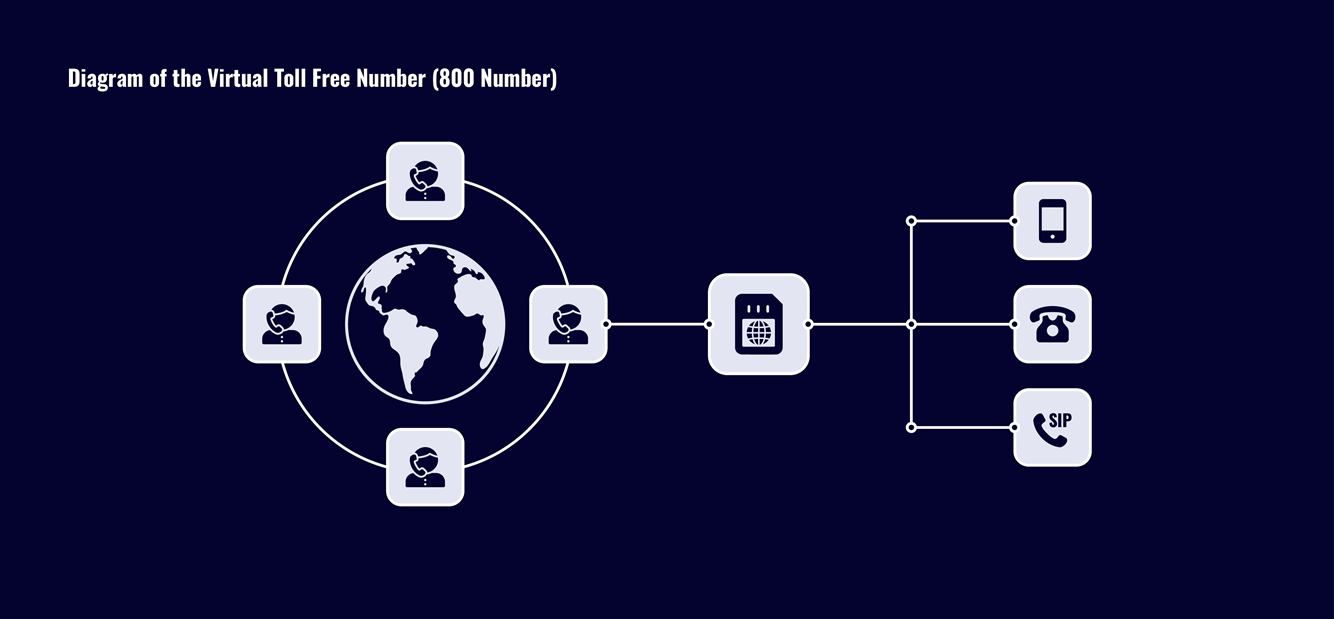 Argentina toll free
How to determine pluses of toll free numbers?
What stuff will you get within using period of toll free numbers? It's evident only positive experience will predominate. So in what this positivity consist in:
Ordering process can be done online;
You won't be binded by location requirements;
SIM-cards and cables are not in need anymore;
It's easy in usage and in redirecting;
Different ways of forwarding are possible;
It's achievable to order to DID number such additional telephone services as call recording , call history , IVR-menu, greeting message and many others.
Virtual numbers in open access
If you're interested in other Argentinian numbers, you could see in what types they could be for:
Making and receiving calls (redirection is to SIP, another mobile and landline number);
Receiving and sending SMS (forwarding is done to URL, email and another phone);
Receiving fax (forwarding to email as PDF file);
Calls and SMS numbers (services united for one number. Forwarding is different);
Fax and calls numbers (services under control of single number. Redirection differs);
Multichannel numbers (lots of lines for making overcharging impossible).
Freezvon is provider not only of virtual numbers , but of huge telephonic systems known as PBX stations. They embody such telephone services as free virtual number, voicemail , IP-address, unlimited SIP-accounts, IVR-menu etc. It can be useful as for office, as for home telephony.
See what's unclear for you and collect them in short questions for our technical support. Contact us anytime you need for receiving full-fledged consultation regarding any question about IP-telephony services.We are always ready to give you some tips or consultation according to work or functions of your service.