Freezvon presents Netherlands toll free numbers with call forwarding feature to such destinations as other mobile and landline numbers or SIP. This kind of virtual phone number are helpful in business when you decide to organize the call center or just setting the telephony in a big office where you work with customers.
This VoIP phone number will not tie you to concrete location and it does not require any SIM-cards or other heavy equipment.
This virtual toll free number for Netherlands works on call forwarding service to appropriate destinations, which you may see below You need also know this phone number is multichannel with 2 phone lines, but you can get more if you want.
You can get incoming calls to such directions we present:
Other mobile and landline number;
SIP thanks to installed softphones as Zoiper or Xlite, IP telephone, laptop, smartphone or other devices.
Moreover, with such Netherlands toll free 800 number you make cheap calls to anybody, thanks to SIP service tied to your virtual number:
For this process you need to complete the following actions:
Get SIP-account from us;
Install Zoiper or Xlite to any of your device;
Use the settings you receive from our managers for you SIP-account.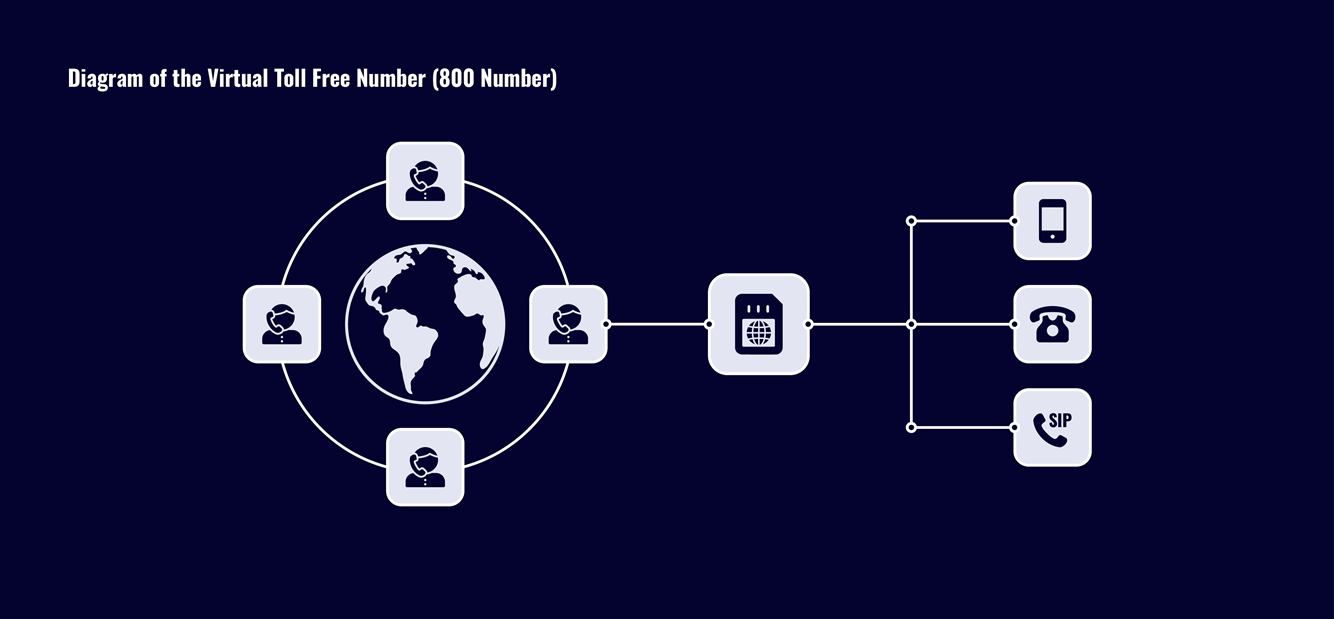 Use Netherlands toll free service
Just check the rates for outgoing calls clicking on here.
It's also possible to obtain some additional phone service for improving your phone number:
Call recording;
Voicemail;
Call history;
Greeting message;
Conditional call forwarding;
Background music.
When you need a phone number for Netherlands, we can propose local virtual number for Netherlands for different cities and towns as Rotterdam, Amsterdam, Hague, Tilburg, Bemmel, Haarlem and others. By the way, if you want not only to receive calls, but also SMS, order Netherlands mobile virtual numbers with calls and SMS forwarding.
Concerning all unclear moments, you can ask our technical support. Find us via Skype, email, online live chat or by phone. Learn details here. We are always waiting for your questions and problems to solve.