With Spain toll free numbers subscribers with free call forwarding will save their means on calls. Our corporation provides VoIP telephone services, which will ameliorate your telephone system with lots of features. However, we want to name the most effective and profitable one – toll free 800 number.
When you have a desire to talk with people from Spain and cooperate with them, just get toll free number in Spain. Reputation of company will grow, income becomes higher, and quantity of callers starts increasing. From this article, you will know more about products we offer and state, where you will utilize them.
Spain is hot and unusual country. Its anthem has no lyrics. A captivating fact about language of Basque: it has no related language. In spite of the fact that corrida is national tradition, most local citizens are for cancellation of this violence. It is interesting that Spanish people have two surnames from mother and father. If you adore adventures, you can come to Spain and receive residence permit in 3 years. It is so sunny, friendly and open country indeed. Let's talk about toll free 800 number in Spain below.
What are toll free numbers and their practical sides?
This is a mutichannel virtual number with multiple lines and 800 code. Thanks to this number, there is a possibility to redirect calls to such destinations as SIP, and other numbers. People who are calling you will save their money, because it doesn't require any fees, but you as a user must pay for their calls. These numbers are multichannel with 2 telephone lines (but it is available to get more). Moreover, you don't have to use SIM-cards and other technical equipment as wires. There is a function of making calls online via SIP service (just download special apps and get the settings from us). Please, check costs for these services here.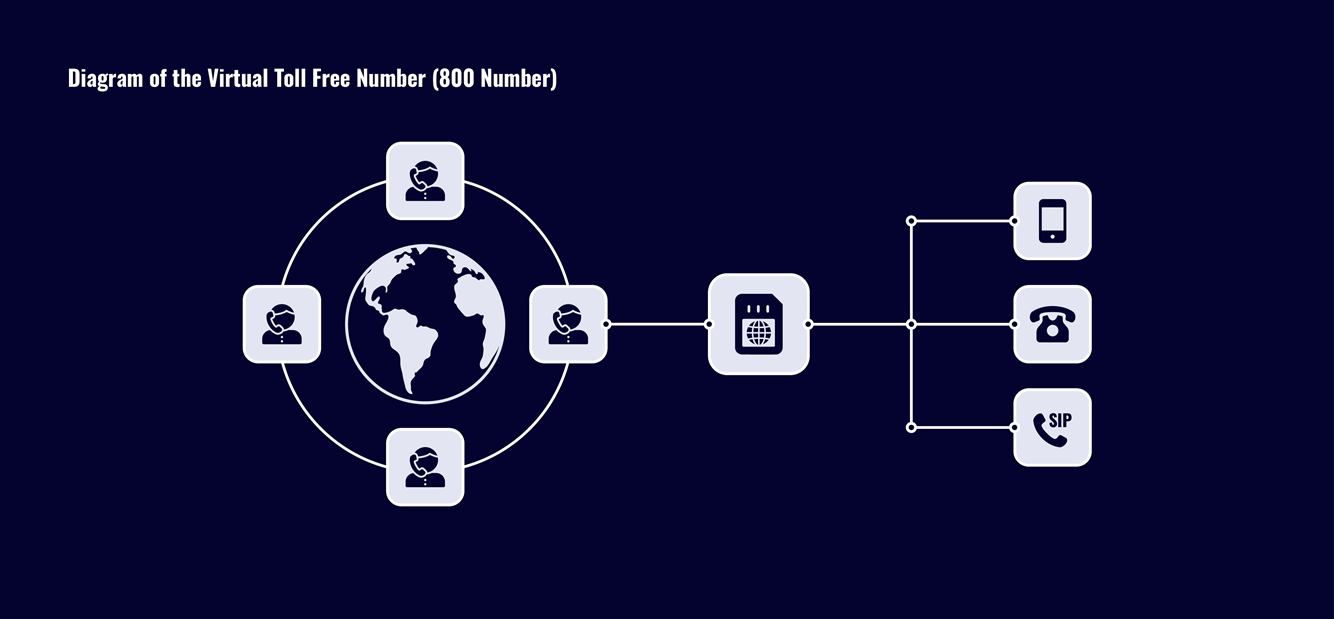 Spain toll free telephone numbers
Beneficial sides of toll free 800 phone numbers
There are several reasons why you should choose for telecommunication only Spanish toll free 800 numbers:
Online ordering system for toll free service;
Cheap costs for connection;
Ability to get additional telephone features as ivr-menu, conference call, blacklist and others;
NO use of SIM-cards and other wires;
Convenient and easy in utilization;
NO local attachment to physical place.
We propose you to order Spain virtual number for calls, SMS or fax with forwarding feature. These numbers have different destinations as for instance faxs are redirected to email, but SMS go to URL, email or other mobile phone number.
Install virtual PBX station with such phone services as calls monitoring, voicemail, free virtual number, recording of calls and others. Get Caller ID for making number digits visible to people you call.
Only our technical specialists will help to solve all your problems connected with your number (but we are sure it will be alright!). Your questions you can send us via email, Skype, online live chat or please just call us.