Freezvon presents toll free phone number for Thailand, which can work thanks to call forwarding to appropriate destinations as SIP, or other real mobile or landline numbers. This phone number is multichannel, so you are able to have more than 2 lines for better call distribution.
If you open a call-center or need to keep the contact with business associates, you should get toll free 800 number with convenient call forwarding feature.
You do not need to spend money on heavy equipment, SIM cards or highly expensive roaming, because this phone number is able to function without all these things. Moreover, you will not be tied locally to any of the areas.
How to get calls with toll free number?
You are able to choose the destinations, which are the most comfortable for you. We propose to choose the following:
SIP (paid);
Other mobile or landline number.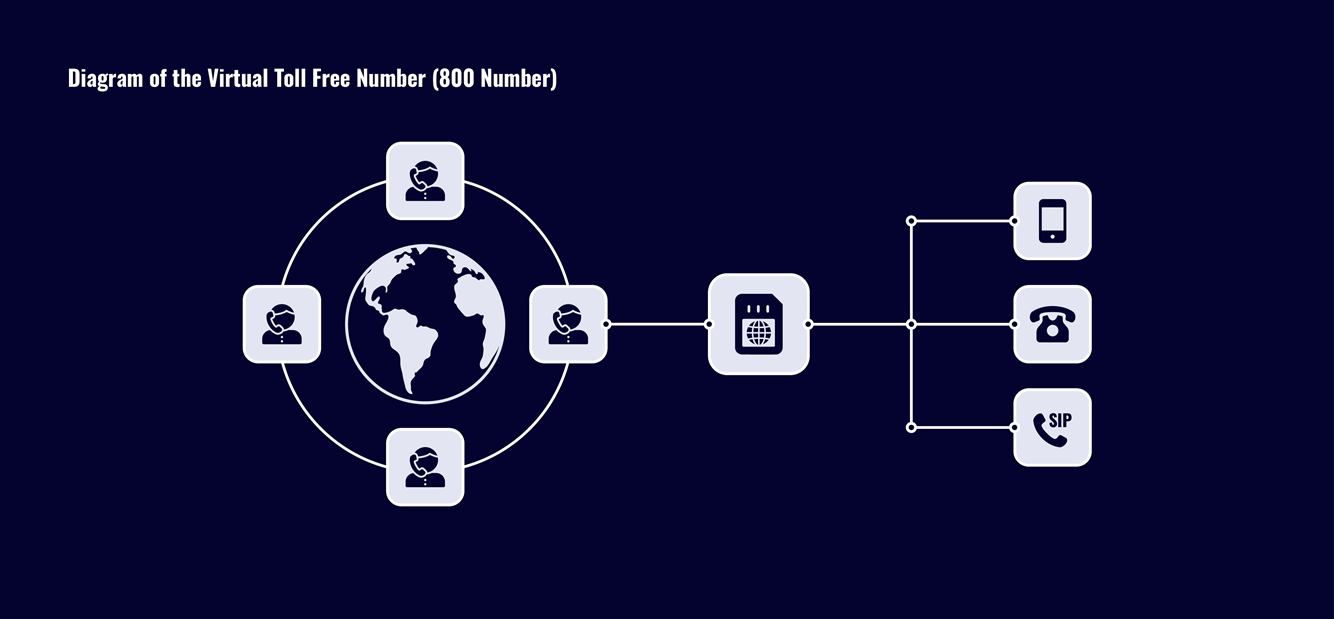 Use Thailand toll free service
We can also present you ordinary Thailand virtual numbers with call forwarding. Learn more about the costs for virtual toll free numbers here.
How to make calls via toll free number
When you get this virtual number then you need to connect the SIP-account, which will be tied to your number. For this you need to:
Send a request to our manager;
Choose the softphone app for calls (Zoiper, Xlite, Linphone, PortGo);
Get necessary settings for your SIP-client.
Automatically, you can receive any Caller ID so called number digits, which will be displayed on the screens of your subscribers.
Why you need to use toll free 800 number?
Reduce bills for outbound calls even abroad;
More calls from customers;
Convenient call forwarding;
Ability to get additional services like voicemail, call recording, welcome message, conditional call forwarding, IVR menu and others;
Fast call distribution between managers;
Cheap local rates.
If you have some additional questions, you can ask our technical managers team, which is always online via Skype, help chat, email or by phone numbers. We work 24 hours every day without any breaks, so you are able to contact us anytime you need.