When you work with clients, you are always interested in increasing their quantity. Freezvon offers you special solution a toll free 800 numbers for Anguilla, which is the greatest choice for attracting more subscribers.
Moreover, you can order some other services from our company as virtual numbers for SMS, fax, multichannel numbers etc. With the help of Anguilla toll free numbers get more callers quantity.
That's a great pearl in Caribbean Sea. According to its costs and high level of service, Anguilla is equated with Cote d'Azur. The name of the country means "eel", maybe because of island's long shape. As you see this country is known as one big fashionable brilliant resort for rich people. Order Anguilla virtual numbers for calls and fax, if you want to open hotel business in this country, just start it, you will find as many customers as you need.
What is toll free telephone number?
That's a virtual number that provides free outgoing calls for subscribers. Users of these numbers are responsible for paying for these calls, which are incoming. These numbers can be multichannel.They are not attached to any particular location. You should forget about any technical appliances. If you want to use a service for making outgoing cheap calls, order a SIP-account (we give you all settings).
Toll free numbers working principle
These numbers have a peculiarity based on free calling for subscribers, but users pay for these calls. Work of these features depends on forwarding of calls to SIP, alternative number. It's necessary to know that these numbers are available only within the country where you need to use them. It's possible to check costs for numbers and rates for calls clicking here.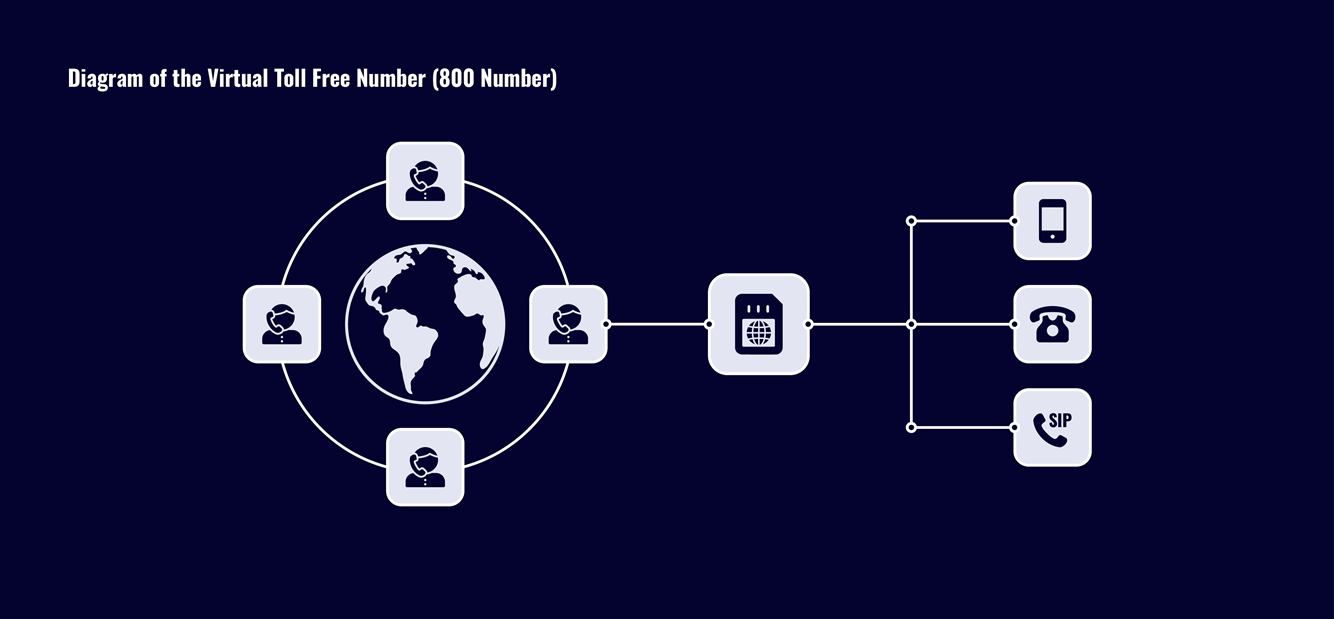 Anguilla toll free 800 telephone numbers
Pluses of toll free features by Freezvon
You can see all preferences of virtual numbers presented as toll free 800 numbers:
Online purchasing is available;
Additional telephone services for connection as click to call , blacklist, welcome message, call recording and others;
Free calls for subscribers calling you;
Availability of service in over 90 countries;
NO attachment to physical location;
Absence of additional telephone appliances.
What other numbers we offer?
Except toll free type of numbers, we provide some other of them. Here see the full list + their forwarding destination. These numbers are for:
Calls (SIP, alternate number);
SMS (email, URL, other number);
Fax (email only);
SMS and Calls (separate directions);
Fax and Calls (different destinations);
Multichannel numbers (SIP, other number).
If you need to connect more serious service, pick PBX known as packet of telephone services (free DID number, call recording , SIP-accounts, numbers for internal communication etc.).
Concerning all unclear moments, you can ask our technical support. Find us via Skype, email, online live chat or by phone. Learn details here. We are always waiting for your questions and problems to solve.