This Australia toll free number with call forwarding to SIP, other mobile or landline numbers, these phone numbers could expand possibilities of communication between company and its consumers, relatives, friends. Moreover, you are able to make cheap outbound calls to any foreign destination at low rates thanks to SIP telephony.
In this article, you will learn more concerning the use and profit of Australia toll free 800 number.
IP telephony thought ahead about that and offer amazing choice of Australia toll-free 800 numbers for better promotion of business affairs. Let's seek some piece of information about such kinds of telephone numbers. Look what we get! We propose you to get virtual numbers in Australia for calls, SMS and fax for making and receiving calls. Now we are going to talk about toll-free service in this country and how to use this successfully.
Toll free 800 numbers, its practical values
This is virtual multichannel number that let make callers dial free, but the telephone's user pays for these calls. It has code 800 and used in most spheres of world's business (taxi, web stores, banking affairs and many others). It forwards calls to SIP or another existing mobile or landline numbers. There is no necessity in usage of SIM-cards or other technical equipment. Furthermore, you are not tied to any of physical place. For making calls online you should get SIP account (after purchase of VoIP number), install one of free apps as Zoiper or Xlite, then you may enter the settings received from us.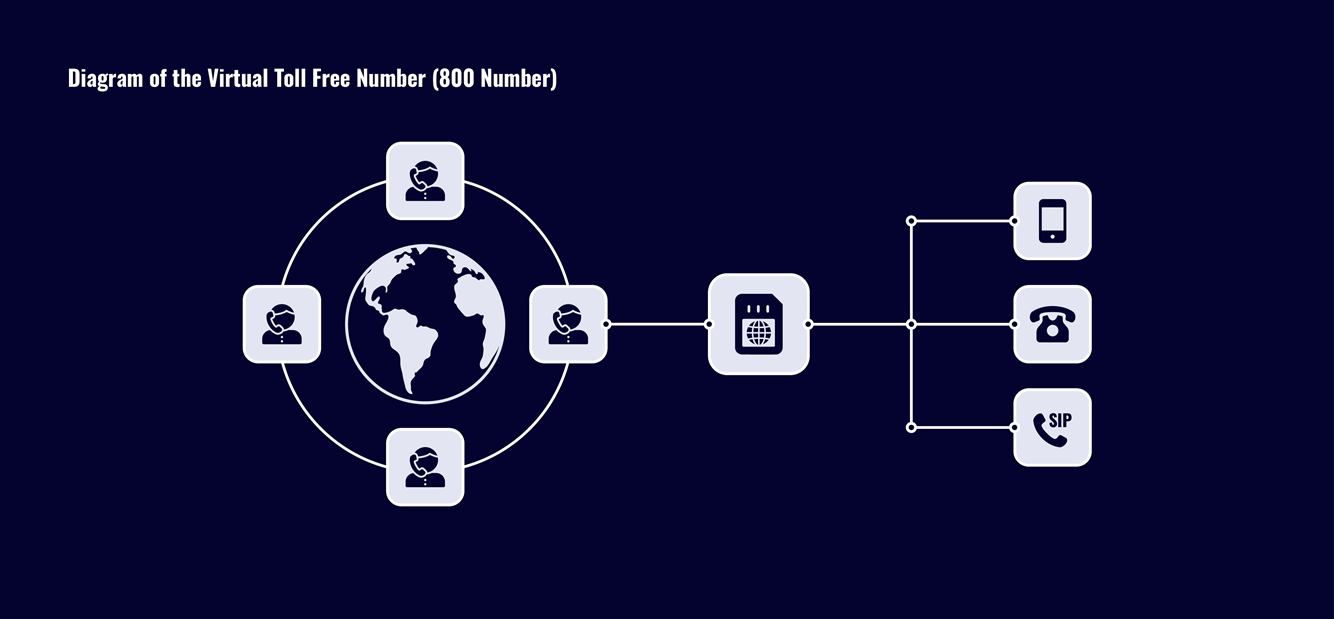 Australian Toll-free number
Concerning costs you can pick up the info here
Positive sides of using virtual toll-free 800 numbers
Actually, such virtual numbers contribute lots of ameliorative effect to any work. Let's see that in details:
Brilliant level of connection;
Sensible low costs;
Capacity to buy it online even being abroad;
No physical location in need;
Special ability to pay for it using electronic services;
Available VoIP facilities as call recording, call back, welcome messages and many other see here.
Very responsive 24-hours technical department.
Toll free 800 number as a VoIP virtual number variations
In profitable offers of Freezvon not only toll-free 800 numbers, but also other types of virtual DID telephone number available in Australia. Here you may read what kind they can be:
For calls and SMS – can be used for both telephone services;
For calls and fax – that is responsible for calls and fax;
For calls – thanks to these calls can be rerouted to SIP, IP-telephone or another DID number;
For SMS – that forwards SMS to e-mail, url or to another telephone device;
Multichannel numbers – virtual numbers fitted with numerous lines to avoid missed calls from customers.
It's favorable solution known as IP PBX system replacing ordinary telephony and creating virtual telephonic office. Several services comes with it called own IP address, monitoring of call affairs, SIP-accounts, internal numbers for inside communication and many others.
For being more well-versed you may ask our technical expert support that works 24-hours per day to satisfy your requirements.We are going to make your VoIP telephony usage more comfortable and quite easier.