Our company has a possibility to suggest Barbados toll free numbers with call forwarding to SIP, which are extremely useful in work development. There is a possibility of making cheap international calls to any country you need.
Moreover, we provide some services as virtual number of various types, SIP phone service, additional features, PBX. Please, learn more from this article about most requested service as toll free. But first, read the facts about the country and use VoIP services.
This country is a motherland of grapefruit, according to legend this fruit appeared after cross-fertilization of pomelo and orange (its name it got because of similarity to grapes racemations. It's only one island in Caribbean where there are apes (green apes brought from Gambia). When telecommunication is a priority, you may connect Barbados virtual numbers for calls, sms or fax with forwarding service. Now you may just read the following info about toll free in this country.
What is toll free number and its work
This kind of multichannel virtual number functions within country with code '800'. This virtual number forwards calls to SIP (IP-telephone), other existing cell or fixed number. Don't buy SIM-cards or other technical appliances, these number do not need such things. Peculiarity of this VoIP number in the fact that your subscribers will call free, but you pay for their calls, which are inbound for you. This number is suitable for business primarily. Your subscribers will be grateful to you for outbound calls out of charge.
Freezvon suggests to install such useful service as SIP account for making and getting VoIP calls.That is also possible to dial to international destinations. Write a request to our manager, he will send you all necessary settings, plus you should download helping programs as Xlite or Zoiper.
Advantages of toll free 800 numbers from Freezvon
See the positive sides of this kind of numbers right now, just try to select them for further usage of IP-telephony:
Convenient online purchasing process;
Additional phone services to connect for virtual numbers (click to call, voicemail, blacklist, callback, hold a music and others);
NO sim-cards in use;
NO attachments to location;
Free calls for subscribers.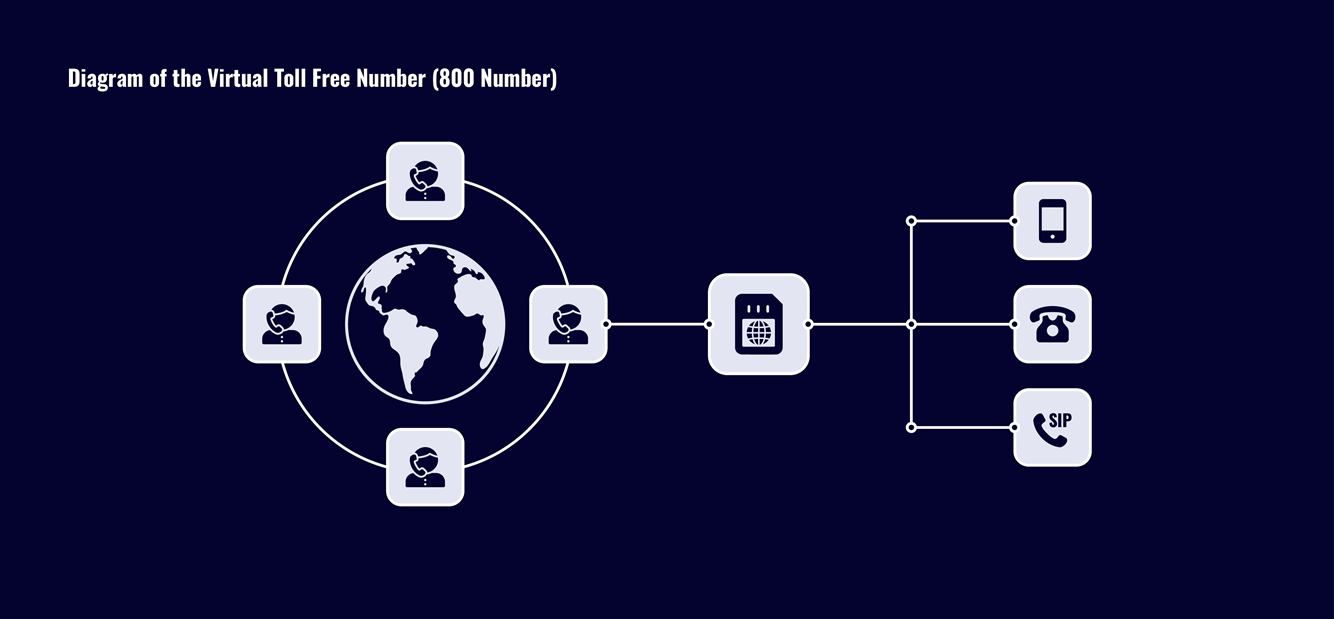 Toll free 800 numbers for Barbados
Other types of virtual numbers from our company
Please, learn the list of virtual telephony services as VoIP phone numbers. These numbers are for:
Calls;
Fax;
SMS;
Calls and Fax;
SMS and Calls;
Multichannel numbers.
For having correct and well-organized telephone system in office we offer to install PBX station with big range of telephone services as welcome message, call monitoring, unlimited SIP accounts, internal numbers for free calls etc. With such telephone system your company will become so successful and money-making, don't lose your chance and get it! Moreover, it's possible to get free DID number of concrete country.
Look at the costs and rates for these virtual numbers here.
Before buying toll free, you need to see payment methods available for us and convenient for you. Contact us please, you will find us via Skype, live online chat, email or by phone. We are always waiting for your questions and ready to cooperate.