IP-telephony services are so widespread phenomena now. You can find most of them on our official site. We present most requested service called British Virgin Islands toll free numbers. These numbers provide free calls from your subscribers, and in such case, you can improve your telecommunication affairs.
Freezvon offers you to learn more about these numbers and the country, where you can use them. You can also know more about our telephone services. Use British Virgin Islands toll free phone numbers for clients' satisfaction.
These islands were discovered by Christopher Columbus, but Spain didn't want to occupy them. There were lots of Indian tribes 'carribas', then they were destroyed by Englishmen. You won't find any lakes or rivers. British Virgin Islands are famous for its rum and annual sailing regatta. Virgin Islands include Anegada ("sunken island"), near to this island about two hundred of ships, very favorable place for diving lovers.
What is toll free number and its work?
This number can be multichannel and they will provide free calls for people dialing to you. You don't have to buy SIM-cards or other telephone equipment. You won't be attached physically to any place. Work of this number is based on forwarding calls to SIP or other phone (cell or local). Toll free numbers for Virgin Islands have code 800. Main peculiarity is that you can use them only within the country you need to.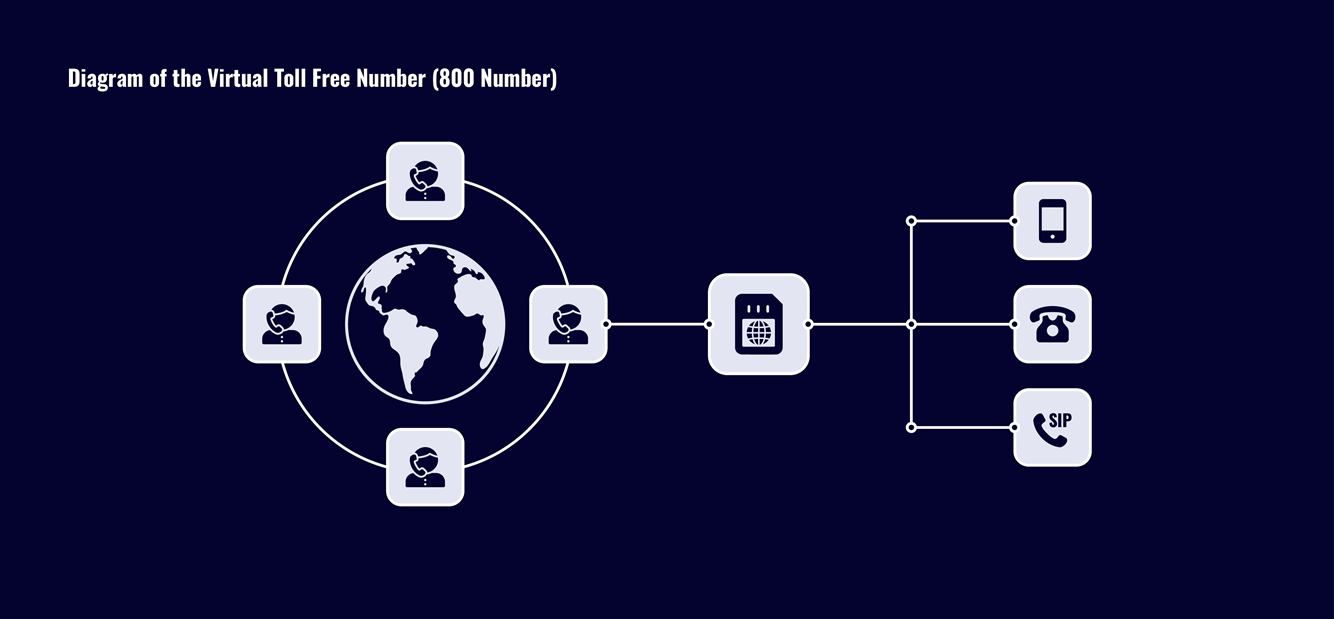 British Virgin Islands Toll free number
Pros of toll free numbers presented by our corporation
These priorities will help you to see all profits of these VoIP telephone service:
You can buy our service online;
Additional phone feature for a number as background music, send and bulk sms, call recording, IVR-menu and others;
NO SIM-cards usage in need;
Cheap VoIP services;
NO physical attachment to territory.
Please, check rates and costs clicking here.
Categories of virtual telephone numbers from Freezvon
Check what types of numbers we provide our subscribers with. They are for:
SMS (come to URL, email, other number);
Fax (to email);
Calls (SIP and other numbers);
SMS and Fax;
Calls and Fax;
Multichannel numbers (multiple lines for receiving simultaneous calls).
To stay more confident and experienced in usage of IP-telephony, we recommend to install a virtual PBX station that consists of several telephone services as voicemenu, call recording, greeting message, own IP address etc. Update your office telephony with Freezvon best solution.
Our technical specialists work without weekends 24-hours per day, so you can find us via Skype, online live chat, email of by phone. We are always working for your comfort and safety, so please, let's cooperate with mutual understanding and trust.