Freezvon Company offers various types of virtual numbers. But now, we would like to present you more effective and productive service as Chile toll free 800 numbers with call forwarding to SIP, Skype or other number. They will give a possibility for subscribers call free.
If you develop a business in Chile, you can order this toll free 800 number and forget about lost calls or dissatisfied customers. From the following article, you will learn more about this servicing and country where it is available.
Chilean people don't know why their country has such name (it doesn't connected with famous Chile peppers). Every citizen think themselves true patriots, the main holiday called Motherland day, only one day in a year when people drink alcohol everywhere. People of this state adore football, they are passionate fans of their select football team. National fast food is called Completos (kind of big hot dogs, but Chileans don't like when tourists name this dish like that).
What are toll free phone numbers and its practice?
These numbers are multichannel working by principle of call forwarding to SIP, Skype, cell or landline number, and they provide free calls for people dialing to you. User of this number must pay for incoming received calls. Forget about using SIM-cards and other equipment, they are useless for you. They are not attached to physical location, so it's possible to be even out of the office and get calls from subscribers. Remember that toll free numbers work only within country when you will use it.
In order to make calls, you should send us a request about receiving SIP-account. Then you will get all settings and instructions how to use that. Do not forget to download special apps as Zoiper or Xlite.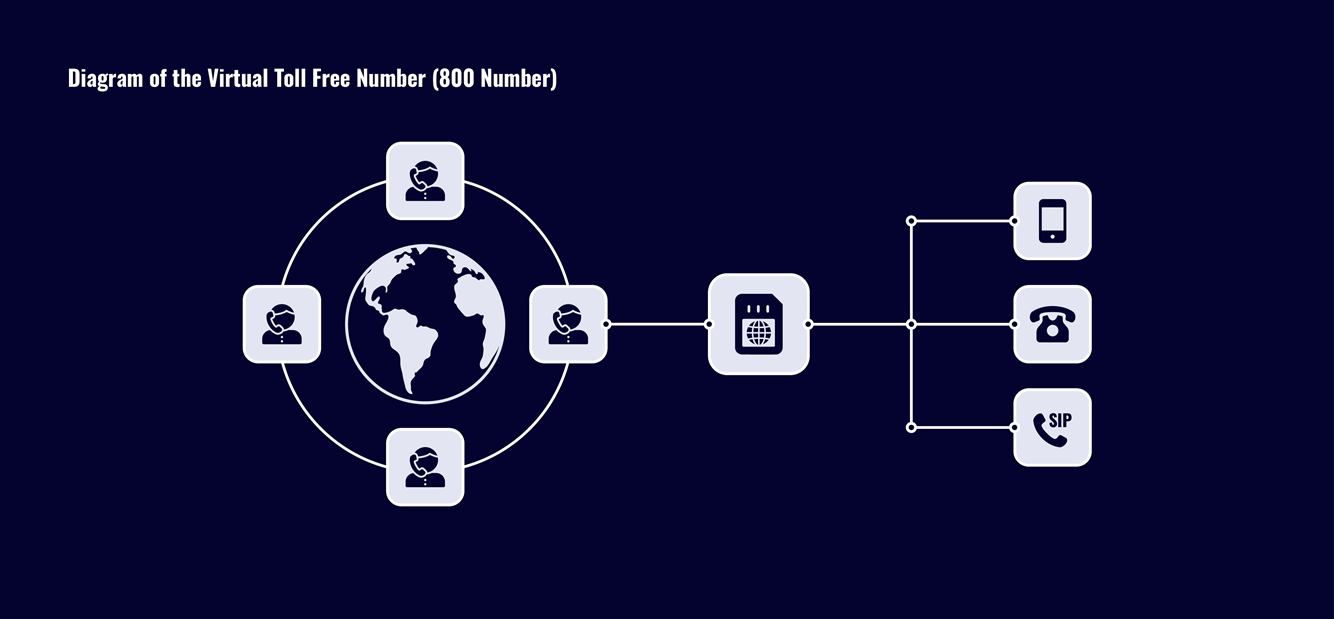 Chile toll free number
Beneficial sides of toll free numbers
Please, check all positive parameters of using toll free numbers for Chile:
Online purchasing process;
Possibility to get additional services for numbers;
Extremely cheap services;
Free outbound calls for callers;
Friendly and helpful support team.
Freezvon offers different phone numbers types
It's possible to order any other VoIP numbers according to your demands. They are designated for:
SMS (forwarding is possible to email, URL or another mobile);
Calls;
Fax (come to email as PDF);
SMS and Calls;
Fax and Calls;
Multichannel numbers.
We also offer you to install virtual PBX station with all its beneficial phone services as call recording, voicemenu, IP address, internal numbers for free calling, free DID numbers etc. Pimp your telephone system with the help of virtual telephony services.
All pricing for other virtual numbers is accessible here.
Please, contact us for solving any of your questions or problems. We are waiting for you online in Skype, live chat, email or you can just call us. We work only for making your telecommunication more flexible 24 hours per day. When our customers are glad, we are happy!