Our company as experienced IP-telephony provider gives a possibility to connect such service as Denmark toll free numbers for receiving and making calls. With this feature, your subscribers will call you free that will be great solution for your business increasing.
Moreover, you could connect some other phone services as SIP, IP PBX, additional telephone features for virtual VOIP numbers. In this article, you will get more info concerning toll free and country where you will use it. Buying virtual toll free number for Denmark will help to be in touch with locals.
Scientists discovered that Danish people are the happiest in the world. It's interesting that hugest and oldest recreation park in Europe called Tivoli is situated there (after visiting this place Walt Disney created his own park). One Danish guy invented a meccano called LEGO (this is abbreviation from Danish words "leg godt" that means "play well"). Danish is the healthiest nation, they prefer eat only fresh and natural food bought during eco trade fair "BioFach".
What is toll free numbers and their work?
That's a number with code 800 with principle of free calling, you as a user pays for incoming calls. That can be multichannel for receiving calls simultaneously. This number works only with redirection of calls to SIP, other number. Forget about using SIM-cards or cables for these numbers, they are really useless. These toll free numbers won't attach to physical location, so it's always possible to use them anywhere you need. If you also want to make calls, get SIP account from us with all needed settings. Check the rates here.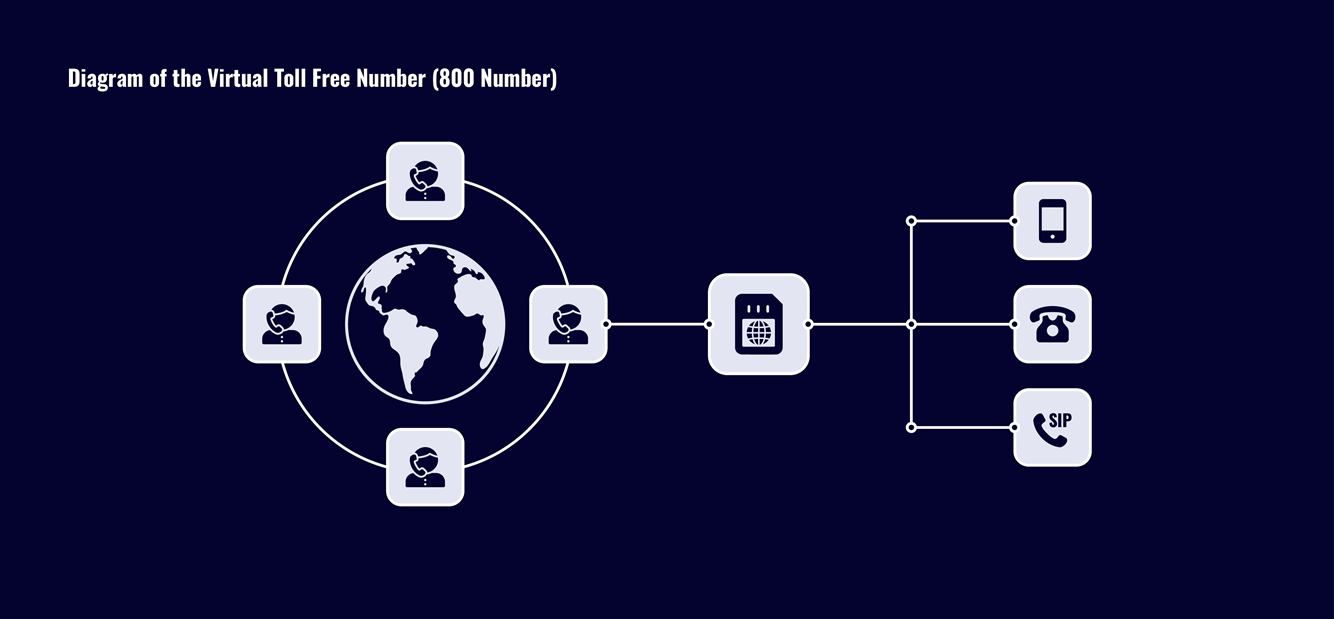 Virtual toll free number for Denmark
Having feature of Caller ID, you are able to hide or show your phone number digits. You will receive more calls from subscribers, faster affairs development and improved telephony.
Preferable benefits for toll free numbers
If you need the proof of good and reliable quantity of our products, just learn these advantages:
Online ordering process for services;
Free calls for customers;
Ability to connect additional phone services as click to call, voicemail, ivr-menu and others;
Cheap costs for numbers;
You won't be bound to any of locations;
NO use of SIM-cards.
You are able to connect virtual phone numbers in Denmark, which have various destinations as for example for faxes you may set such forwarding as to email only, but for SMS just URL, email or other mobile.
For making your business more progressive, update your telephone system with virtual PBX station that includes different favorable services as IP address, greeting message, numerous SIP-accounts, call monitoring, recording of calls etc. Get more info from here.
About all details, you could contact us via Skype, email, online live chat or by phone. We are always waiting for you all 24-hours with no weekends. We are open for cooperation with our customers who decided to form their telephony system at high level.