Using toll free numbers in Hong Kong with free call forwarding will ameliorate your talks with clients. As experienced VoIP-telephony provider, we recommend you to use Hong Kong virtual toll free numbers. That's a service of making free calls for subscribers.
They will be grateful and satisfied making calls without paying for them. Moreover, a possibility to add some other profitable services to these numbers. With this article, you can get more info concerning these numbers and facts about this Chinese city.
That is a harbor city considered more English (European) than Chinese (it means people's mentality). Locals don't call themselves Chinese. Most people talk in English, so be ready to be "miss" or "mister". The first skyscrapers in China appeared in Hong Kong (today they look a bit old). The best view of the city is located on Victoria Peak, where you can admire city landscapes. Visit also an island called Lantau where there is a huge Buddha monument. Now learn more about technologies for Hong Kong below.
What are toll free numbers and their work?
That is a virtual number with standard code '800', providing service of call forwarding to such courses as SIP or other numbers. Your callers won't spend money for their outgoing calls. Forget about using SIM-cards or other useless equipment. Don't worry about your location, because that doesn't mean anything, use a number everywhere you need. If there is a necessity in cheap outgoing calls, get SIP-account from our company and all possible settings. See prices here.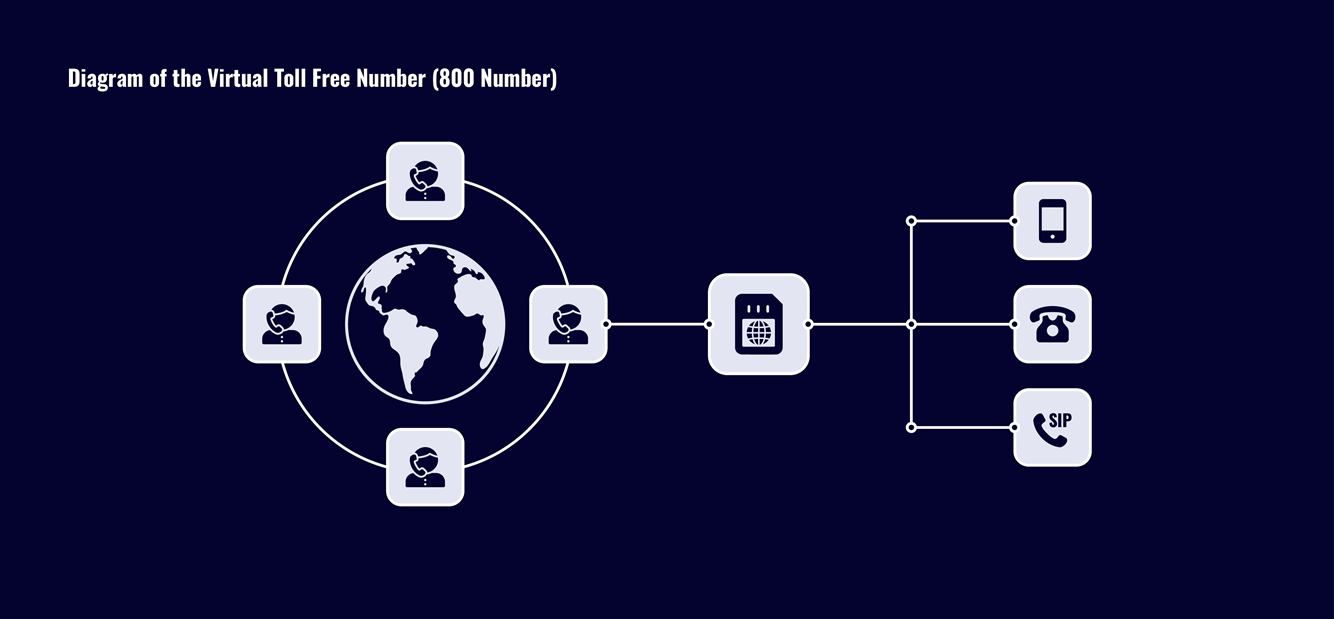 Hong Kong toll free numbers
Preferable priorities in use of toll free 800 numbers
Please, look at advantages of this 800 phone number for Hong Kong. They are the following, just learn them now:
Cheap and simple phone services;
Additional services for effective conversations as call recording, hold a music, greeting message, ivr-menu and others;
Free calls for your callers;
Stop using sim-cards or other appliances;
Forget about location being;
Possibility to make cheap VoIP outgoing calls.
Get Hong Kong virtual phone number for SMS or fax. Thanks to forwarding feature you are able to accept messages to email, URL or other mobile number, but fax you can obtain to email exceptionally in PDF format.
When you need to create more beneficial and comfortable conditions for your colleagues and clients as well, pick virtual PBX system with a package of telephone services as call monitoring, SIP-accounts, voicemenu, individual IP-address, voicemail and others. Make your office telephony convenient!
Contact us for being more informed and experienced user of IP-telephony products. We are waiting for you in Skype, live support chat, e-mail or dial to us. We are ready to care for your telecommunication every day and night, so please, let's cooperate for reaching needed professional goals together.