Our corporation operates with lots of VoIP telephone services, which will be useful for business promotion via telecommunication. Most popular and effective service called cheap Indonesia toll free numbers with free call forwarding service for making and receiving calls via Internet.
You will gain more callers thanks to peculiarities of these numbers. Make work of this more progressive with additional phone features. We are going to tell you more about Indonesia and services you will use there.
Indonesia is an island state that includes 17 800 isles (most of them have no names). Local citizens are talking in 580 languages. There are about 400 active volcanoes. Main method of revenue is tourism. Many tourists visit this country in order to see Komodo dragons. This country is rich in flora and fauna discovering. If you have no chance to visit it, just get toll free number and be closer to people living there. Actually let's talk about VoIP telephony way of coummunications there, read more details below.
Definition of toll free phone numbers and its work
That is a multichannel numbers with peculiar code 800 permitting your subscribers to make free calls. You as a user must pay for these calls. There is also a possibility to redirect calls to such courses as IP-telephone and other numbers (mobile/local). Moreover, you can move and use this number being anywhere. Forget about using SIM-cards and other appliances. For outgoing calls order SIP-account with all settings. See the costs and rates clicking here.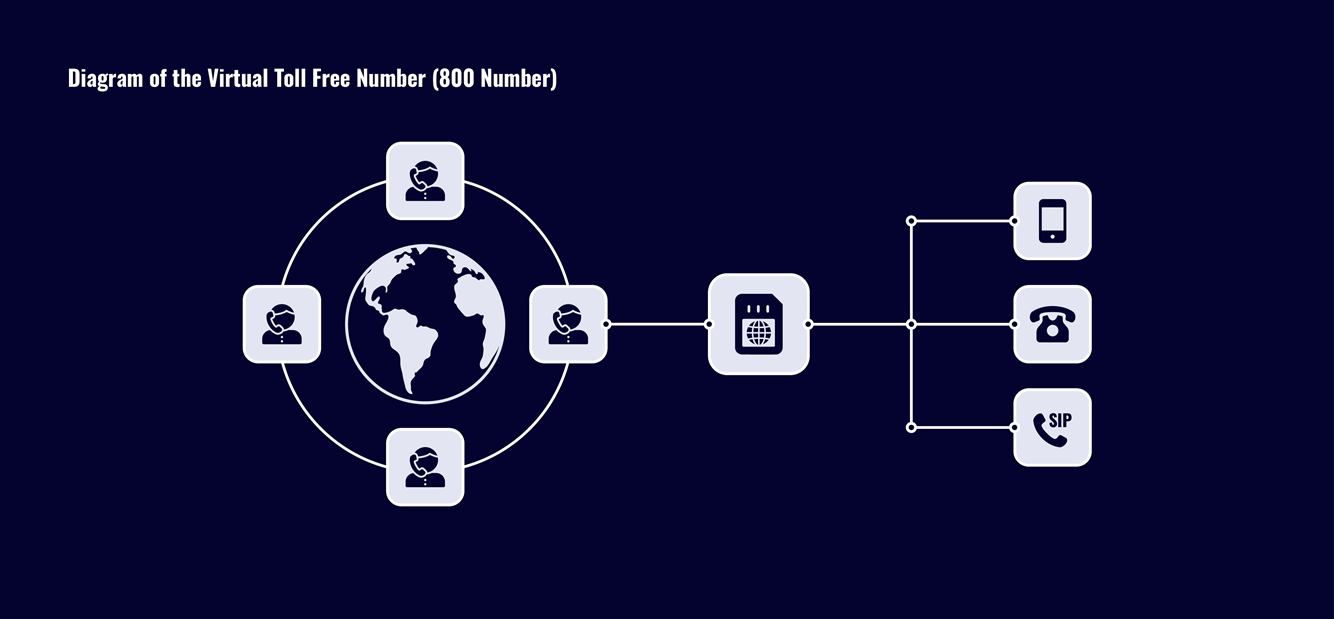 Indonesian toll free numbers
Advantageous pluses in utilization of toll free numbers
Here you will see all positive sides of Indonesian toll free phone numbers:
Order a number via Internet (official website);
Add such telephone services as blacklist, call recording, hold a music, send and bulk SMS, click to call, voice mail and others;
Free calling feature for your subscribers;
Absence of SIM-cards or other technical appliances;
Don't worry about your location, this number is not tied down to any;
Cheap connection and favorable conditions for cooperation with us.
We can propose you to connect virtual numbers for Indonesia, which can be for SMS or fax (they have separate destinations: fax are redirected to email in pdf form, but SMS come to URL, email or other mobile number).
Our corporation offers you to update your telecommunication thanks to virtual PBX station. It contains such telephone services as voicemenu, call recording, unlimited SIP accounts, free DID number, individual IP address. Get more info from our support specialists.
Having unclear moments connected with payments, connection, usage etc. contact our technical department via live online chat, Skype, e-mail or just call us. Our main priority is your comfortable telecommunication and well-being in cooperation with us.