Virtual phone numbers are available anywhere! Get Toll-Free Nepal number with call forwarding, and you will be able to set up an IVR menu, call recording, voicemail, outgoing calls around the world, an IP PBX, and other additional VoIP services.
Nepal Toll-Free numbers are multichannel, with up to 100 channels for outgoing and incoming calls.
How Toll-Free virtual number works?
Freezvon offers Nepal Toll-Free for receiving and making calls.
Incoming calls to Nepal Toll-Free number could be forwarded to:
Any mobile or landline anywhere in the world
Softphone like Zoiper, Xlite or PortSIP
IP telephone
Virtual IP PBX
Asterisk, FreePBX and others VoIP systems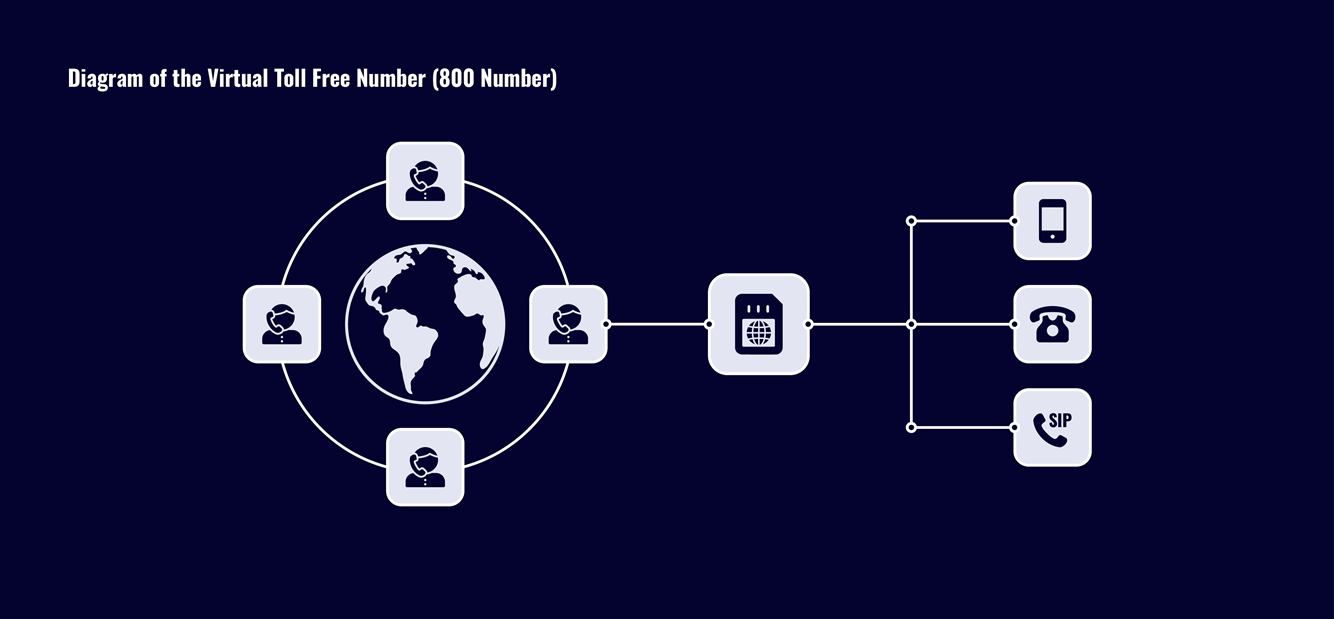 Use Nepal toll free service
Please note that Nepal TFN is available from Nepal Telecom Fixed & Mobile access only.
Useful additional phone services for Toll-Free virtual numbers
You can order the following services to your number:
Call Forwarding, Routing Setup
Greeting message
IVR menu
Background music
Call recording
Black and white lists
Conference calls
Click-to-Call
Callback
Voicemail