We are glad to present you a toll free 800 number for Romania, which can help to get and make calls without connecting of hard equipment. That is a service for voice calls and it is available only thanks to good Internet connection.
Moreover, you can choose the most convenient destination for forwarded calls – SIP, landline and mobile. International outgoing calls are cheap, because you can make them at local rates. Anyway, let's see the principle of this toll free number work now.
How toll free 800 number works?
As you see, this toll free 800 number for incoming calls works over Internet and it does not require any SIM-card or other telephone equipment. It has code "800" which means people can call you without paying for their calls, it's you who pays. Toll free number is multichannel, so you can have several lines to get the calls. This service does not attach you to physical address, so if you change your location number still working for you. If you are interested in other toll free numbers check all of the countries here.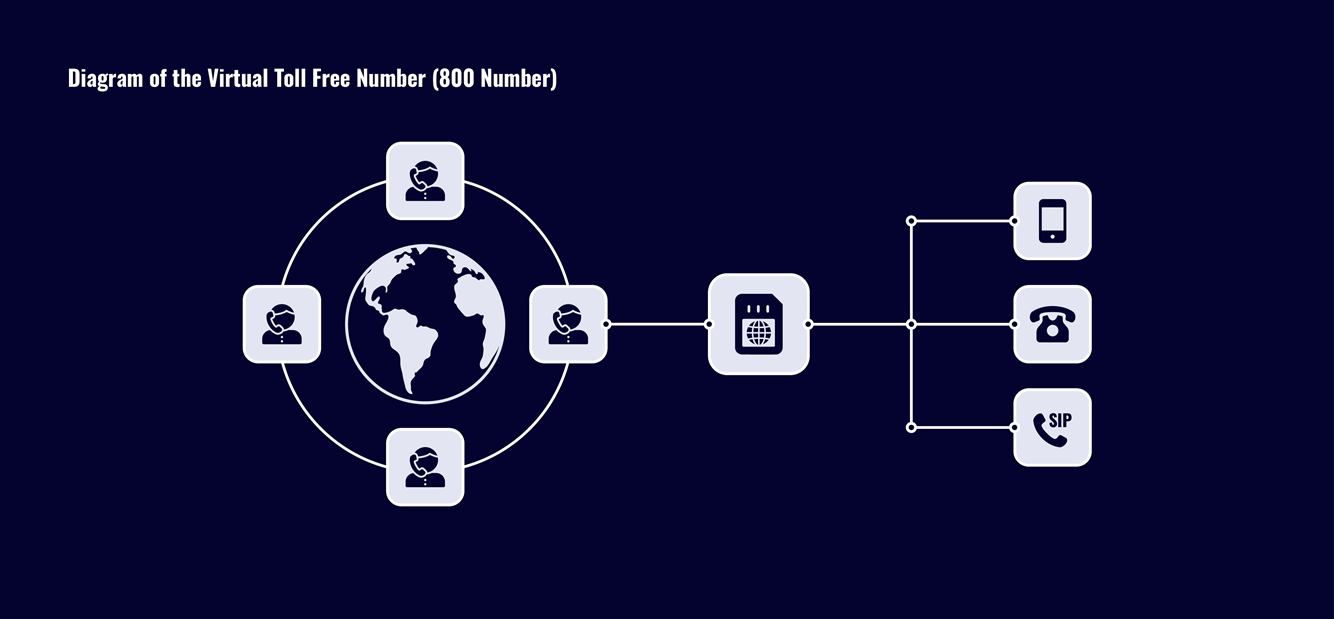 Use Romania toll free service
Receiving calls to toll free 800 number
In order to receive calls using Romania toll free virtual number you should choose the destination. They can be the following:
SIP;
Landline;
Mobile.
If you need ordinary virtual number for Romania in business and private telecommunication, check the page dedicated to this type of service here.
Making outgoing calls with toll free number
This virtual number can help you to make cheapest calls at low local rates. So how to make outgoing calls in the following way:
Get free SIP-account after buying a number;
Download and set apps as Zoiper and Xlite;
Set your SIP-client with the help of our technical manager.
See the rates for outgoing calls here.
If you want to improve your phone number's work, just order the following additional phone services as call recording, welcome message, IVR-menu, click to call, conditional call forwarding and others.
Just contact us if some questions appear. Our customer support works online all days and nights – 24X7. You may find us via Skype, email, online help chat, or by phone. We are always available and ready to give you some help.