Pick virtual phone number for Bermuda with free call forwarding that connects with every possible area. IP telephony takes care about consumers' well-being. If you have a big business or any other affair in this country, you don't need to use millions of SIM-cards, just get multichannel or even PBX (package of VoIP services) and meliorate your affairs now.
It is also possible make cheapest international calls. Would you like to know more about the meaning of Bermuda virtual number in IP telephony world? It's possible now!
Virtual PBX system is another one favorable solution with some special package of phone features as IVR, greeting message, CDR, SIP-accounts of unlimited amount, call recording, contact book and others. But you can also get more phone functions.
Huge quantity of additional telephone services such as hold a music, click to call, voicemail, welcome message etc. For having a phone number digits visible to subscribers and accepting back calls, set Caller ID feature. For more details write to our technical department.
For having a possibility to create a call center with enlarging calls from customers every day, we propose to get toll free phone in Bermuda for getting calls. Moreover, it is possible to get phone numbers for SMS texts or faxes, but remember they have various forwarding destinations. Messages are redirected to email, URL or mobile, but fax are forwarded only to email in PDF file.
Peculiarity of virtual number principles of work.
It has specific code +1-441 in addition to whole number. It works thanks to forwarding of calls, sms and fax to chosen courses. Bermuda VoIP number has no physical attachment that means you can go everywhere and call from any place you are in. No SIM-cards or wires, just virtual connection via Internet. This phone number has 2 channels or you may order even more. For saving some money, SIP application is always available for making calls, but about that you will learn below. All prices for numbers are accessible to see, just click here.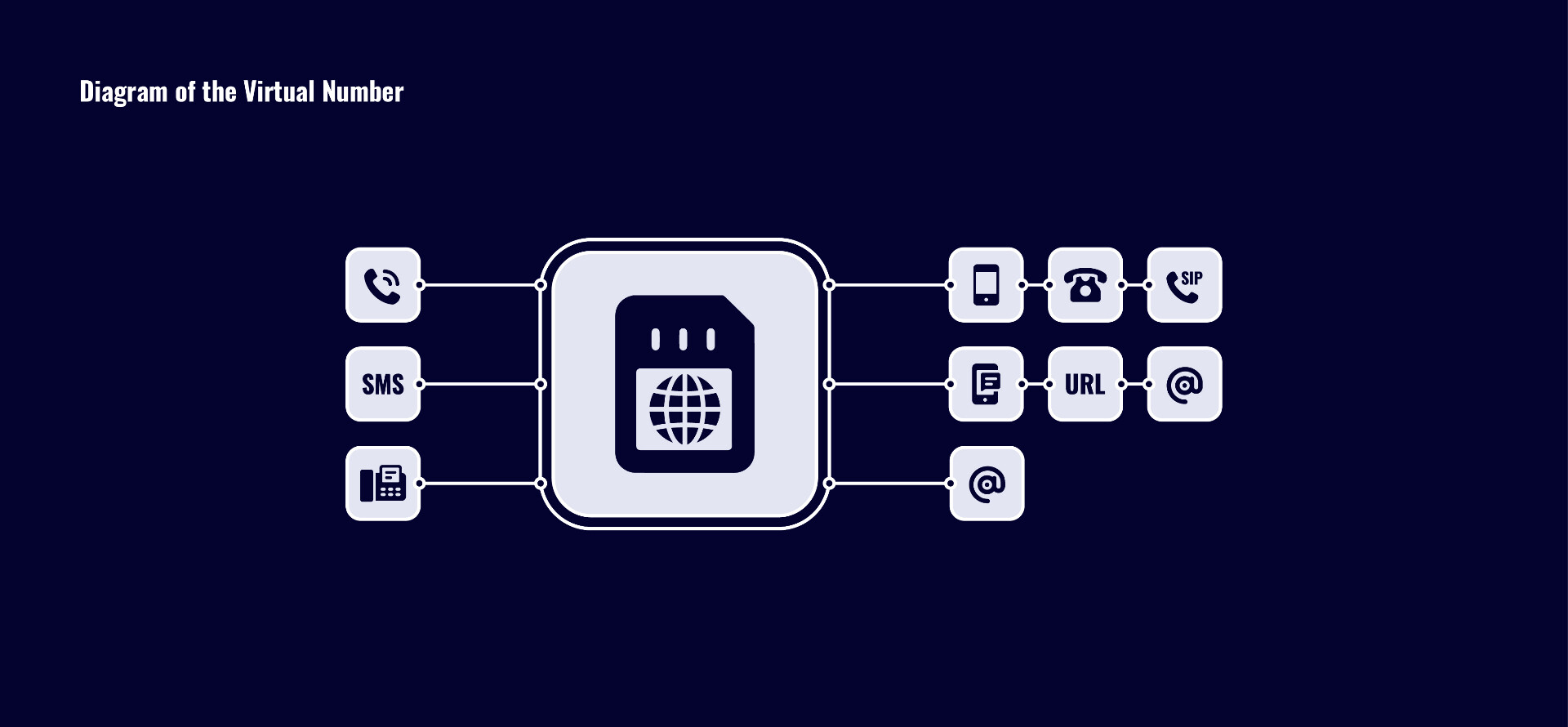 Getting calls with use of virtual numbers
You should know that we provide several destinations to what you can set the forwarding. You may examine all of them here:
SIP (calls are redirected with the help of such programs as Zoiper or Xlite to personal SIP-account for free);
Other mobile or fixed number.
You are able to find the pricing for other phone services on our official website, just click here.
Making calls with virtual phone numbers
If you need also to make cheap calls, just try the service we offer known as SIP. You just need to complete several actions how to set it. You should:
Order a SIP-account from us;
Install one of the programs as Zoiper or Xlite;
Make all settings received from us active.
See all the calls rates in order to understand what is pricing policy of our company is here.
Any question won't frighten our support crew. Just write to our e-mail, live chat or call us via Skype, or by phone and get the answer. Contact us here and forget about unclear moments.