Make purchase of international virtual number for Odessa with code +380-48. Every modern person use telephone for talks inside the country and out of its boundaries. Everybody knows that roaming is very expensive, so we are going to present you to begin using of Odessa virtual numbers, which will permit communicating with friends and associates abroad at adequate rates.
Change your telecommunication status with VoIP telephony services. On our site, pick any phone number for your country.
Except Odessa virtual number, we connect to other Ukrainian number of Kyiv +380-44, Kharkov +380-57, Chernigov +380-462 etc. Numbers has additional functions. Numbers are equipped by additional functions, as conditional call forwarding, call statistics, virtual PBX, background music and others.
What is virtual number for calls?
Modern telephony permits you to choose most budget way of communication. Virtual Odessa number is a service that will displayed in every world country as Ukrainian number of Odessa. Signals are transmitted via Internet, that's why connection quality is better, rates are more favorable and cheaper than analogue ones. Use Odessa numbers for business, and personal goals. All answers you can obtain from our technical support team.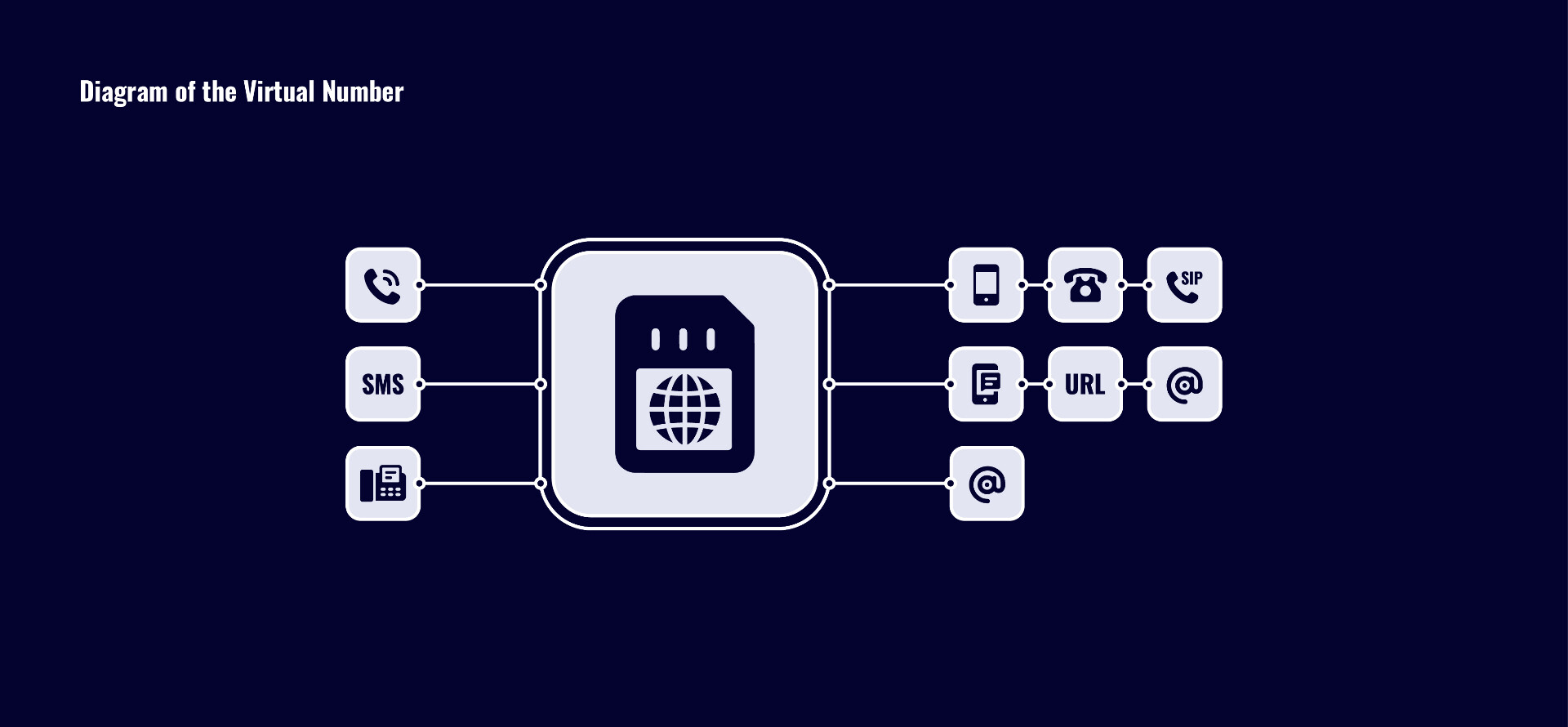 Odessa virtual number
Order an option known as Caller ID permitting to show or hide digits of your VoIP number. Now you can get more truth from subscribers you have and get more back calls from them.
What working principle virtual number?
These phone numbers function on base of forwarding. Signals that go to number, will send to our server according to settings your calls go to alternate number. VoIP telephony helps to accept calls as in office as in business trip. You will always stay in touch on the same telephone number. Physically you won't be attached to any location or address. There are such convenient destinations for your calls:
Mobile/fixed number;
SIP;
Skype.
There is also a chance to make cheap calls to foreign course with the help of SIP-telephony. You can obtain SIP-account from us for free after buying a number (or just get it separately paying $ 10). For making cheap calls from this service, you have to install such programs as Xlite or Zoiper.
Beneficial items of virtual voice number
In this part, we are going to show you all pluses of VoIP phone services from our corporation. Please, check the some of them presented below:
Rates are cheaper;
Number without physical attachment;
Ordering process via Internet;
Installation of helpful additional services as voicemail, call recording, conference call, hold a music, statistic of calls and others;
Absence of SIM-cards and other heavy cost equipment.
If you want to be sure in our low prices, find them clicking here. You will obtain useful SIP account for making cheap calls only after receiving a virtual number from Freezvon.
For all huge companies, services of delivery, call centers we recommend Toll free numbers, which gives your subscribers a possibility to call free.
When you face with some difficulties concerning purchasing, payment procedure etc. Just contact our technical staff via Skype, email help live chat or by phone. 24 hours we are available for making your VoIP telephony services usage better.