Open the possibilities of virtual phone number for Spain in order to maintain relations.It's always agreeable to talk to Spanish people, so if you need to get it more, just involve yourself into the world of IP-telephony, that gives an ability to as much as you can with low ratings.
Spanish Phone Number
Do you have relatives or friends in Spain? Or maybe you want to extend the world presence of your business and enter the Spanish market? A Spanish phone number is a convenient and cost-effective solution that will help to stay in touch with the residents of the country and enjoy borderless communication.
What Is This, and How Does It work?
Modern service providers offer connecting virtual Spanish mobile numbers and use them regardless of their location. By getting such a solution, users get a number with a Spanish phone code. They can set it up as they wish, configuring call forwarding and additional features.
The trait that separates virtual phone numbers from regular ones is that no hardware, SIM cards, or other equipment are required. If compared to a stationary-wired line, here, users only need to have a smartphone or a desktop PC (to install an app). Calls are made and SMSes are received and sent via any device that connects to the Internet.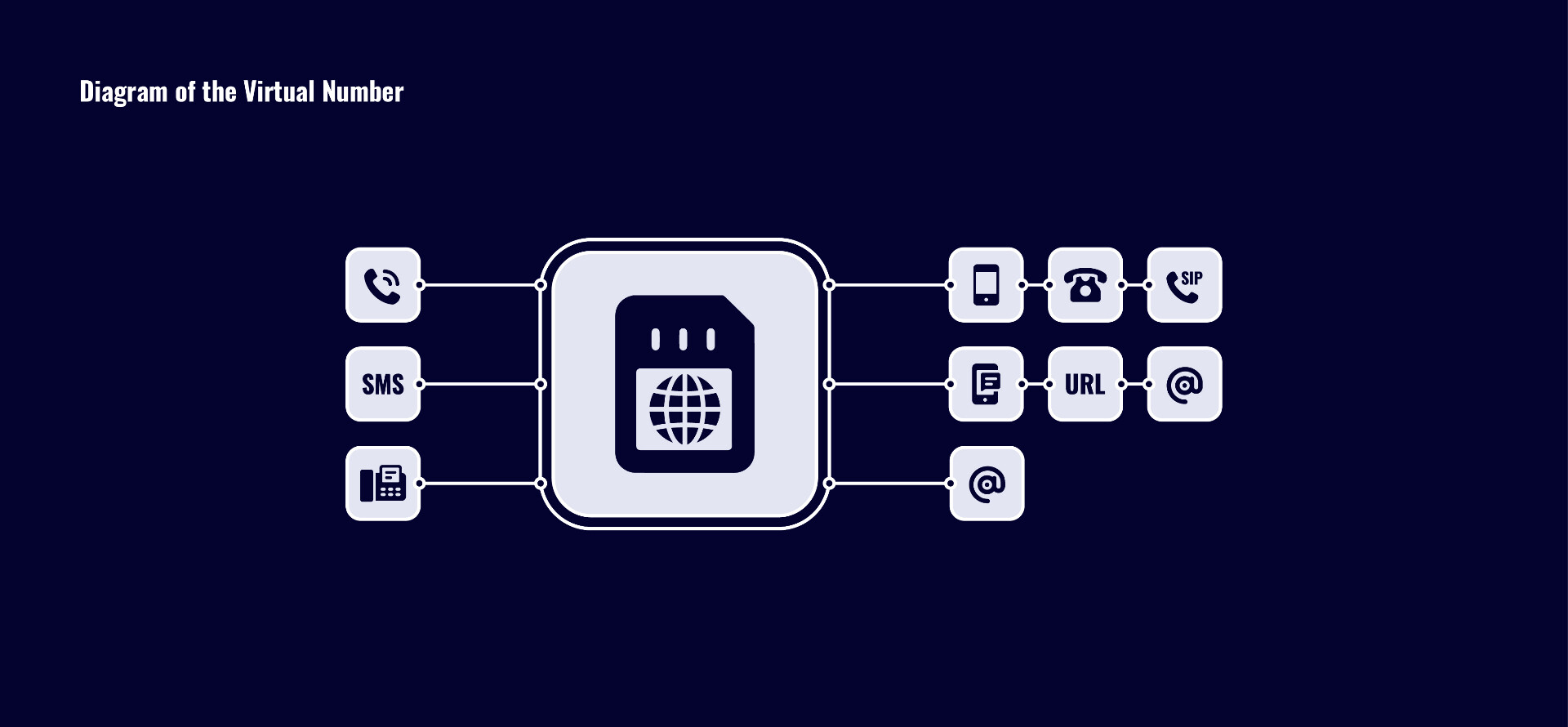 Get virtual phone number in Spain
Where to Get this Solution?
There are service providers that offer exactly this online service. You can choose the one you feel the most comfortable with when you want to get yourself a Spain virtual number.
Visit different websites. Check the following criteria: the coverage of countries, available types of virtual numbers for Spain, pricing and rates, subscription periods, and additional services.
Compare the offered conditions and select the most suitable one.
Register on the website by filling out all the fields and specifying personal info required from you during the process.
Decide how many numbers you need (it is possible to connect several - as many as you want, really).
Select the period of subscription.
Check the setup fee and the subscription fee.
Top up your balance and pay for the phone.
Because of local regulations in Spain, a virtual phone number may require local documents and proof of local address. Please check the requirements with your provider before proceeding with the payment.
Online Number Advantages
Virtual numbers have the following features:
Can be used from anywhere. Businesses can allow the managers to work from home or at the office;
Toll-Free numbers are multichannel numbers, and they are free to call, so you will get more incoming sales this way and increase customer loyalty by making a service more convenient for them;
Affordable rates for international calls and SMS;
No need to use wires or telephone hardware like with analog landline telephony;
A virtual number stays with users when moving or moving to other countries, and you can use the same phone number for several offices;
Improved privacy for account verification and registration, and access to websites that have regional restrictions (please note, though, that receiving SMS verification is not a guaranteed service for virtual numbers).
VoIP telephony is a modern solution that allows making international communication more accessible, convenient, and cheaper. By connecting a phone number online, users will make low-cost calls from anywhere in the world, can use free forwarding of SMS and/or calls, and, possibly, even enjoy access to all local Internet resources receiving codes to virtual phones.