Work in call center demands to communicate with clients every day. According to the way how this communication is conducted company can involve more or just lose clients. There are different situations. People are different; they have different characters and vision of this or that notion.
That is why a lot of problematic conflicts can appear while their conversation between each other. These people who work on phone should know how to speak correctly, if the client is calling them.
If the client has called you, you should understand that he or she has a certain problem. He performed some actions, made some efforts to find the number of the company which is calling, dialed it, waited for someone to answer and now he or she wants to solve a problem. No matter if he is calling to quarrel, or because it is boring to him or at least he dialed a wrong number – client is emotional and you should always remember it. So follow the following tips for phone conversation and you will be educated in question how to deal with all kinds of customers.
Tips how to communicate with clients
Learn these recommendations about talking with your customers over phone number. Read them right now:
First of all, you should always greet a client. It may seem a trifle but you cannot imagine the offence of the person whom you have not greeted. Just imagine what he can write about your service after something goes wrong during conversation – feedback can seriously spoil company appearance. Conversation can be stopped without even beginning. So always say "Good day" to your clients and think what you will feel if an operator does not greet you. Rude, isn't it?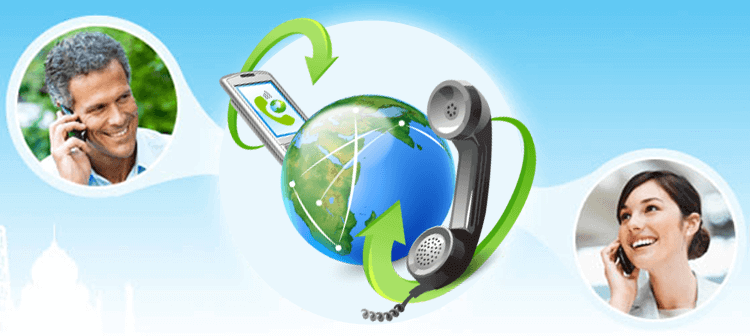 Proper communication with the client
Then you have to introduce yourself. Do it unassumingly and gently without automatic tones in your voice. In most cases operators mechanically answer the calls and presents themselves – it is wrong. You should find and approach to every customer individually. Of course customers will appreciate how you treat them and probably will leave positive feedback after communicating with you. It will help company to improve itself.
You can ask why it is important to say your name answering the phone. It is very important. A client has to know how to address you. Otherwise he will just call you "lady", "man". Is it pleasant to hear? Of course, no. So that is why you should always – without exceptions – mention your name. If you know the name of the client, he knows yours – conversations can be more pleasant and cozy for you both.
After that you should get to know what the problem is. There is nothing more simple and at the same time unreal. You should always listen to your client – it is a common thing to all operators. So why in most cases operators do not listen to their customers – that is the question. Communicative skills are very important in such situations. Learn to ask suggestive questions – in order to find out what the problem is and how to solve it as quick as possible. Sometimes problems can be solves already during conversation. And that shows that you are really professional in what you do in this life.
Remember that you have to be polite. You are the one who should be polite nevertheless what client is saying. Even if customer says mess and something inadequate – you are to be calm and pleasant. That is why it is important to learn how to be emotionally stable and stress resistant.
Watch your voice. It is an essential part of communication. You can have perfect communicative skills and excellent understanding of what it is asked about – but voice can set you up. Never shout – even if it is you manner of talking, client does not know it and will not understand such behavior. Or otherwise, do not whisper. Customer can miss information and then complain. Find a happy medium in your voice loudness and temp.
Virtual phone numbers help to communicate with clients
For better communication more and more companies use today virtual phone numbers of multichannel type. It helps not to lose a single customer as all calls are to be answered. If one line is busy, incoming call is forwarded to another one – and till an operator finally answers.
You will see that it will unload operators and will improve communication with absolutely all customers. High quality connection and full sustainability of our virtual numbers are guaranteed. In case you have some questions contact our support team.
You can call our technical support and be sure that we know how to treat our customers. We are available in Skype, live chat, e-mail and you always can call us by phone.Contact us right now! We are widely open for making friendly atmosphere in order to use VoIP telephony services. We hope our partnership will be successful, trustworthy and long enough.