Several years ago, telephone numbers were landline: they functioned only within appropriate region, required a connection of phone line and special appliance. IP-telephony changed the situation after giving a possibility to buy virtual phone number with code of concrete country (city) with special digits combination used for accepting and making calls.
It is not attached to physical address working thanks to call forwarding to any country. Freezvon proposes wide range of regions where you can use our numbers. You can connect home numbers for Moscow (+7-499), Kiev (+380-44), London (+44-20), Warsaw (+48-22) and many other cities around the world.
How virtual home numbers functions?
Home phone numbers work thanks to call forwarding via Internet to special destinations. Subscriber doesn't have to connect corded telephones, he has a capacity to redirect calls to suitable courses. Set most convenient destinations via personal cabinet:
Alternate landline number of any region;
SIP-account (receive it free after virtual number purchase).
You can get SIP calls to home number via computer, tablet or mobile, installing special application as Zoiper or X-lite. Call forwarding to SIP is free.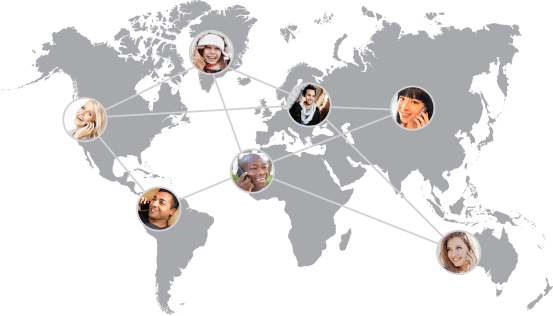 Virtual home numbers for personal usage
Except call receive, SIP telephony gives a possibility to make phone calls to landline or cell numbers of all countries at low rates. In order to make your digits combination visible, just order service of subscriber identification (Caller ID).
Preference of home telephone number usage from Freezvon
Among important home number advantages, you can pick and try the following ones:
Buy home telephone number with code of any country and city;
Online connection without additional equipment;
Such numbers are unchangeable even when you move to another address;
NO attachment to physical location;
Many helpful additional services.
Local subscribers can make calls to such home number at local rates even if you are in other countries.
Costs for connection and usage of home numbers
Rates for buying home telephone numbers and fee, which are necessary for being paid every month you may see here with a list of needed countries.
Costs for outgoing calls via SIP and redirection of incoming calls to alternate phone you may find on a page "Pricing".
If you are interested in connecting of additional services, see them here please.
For being more informed, just apply to our technical help support. It is accessible via Skype, email, chat online or by phone. We are always ready to give you recommendations in IP-telephony sphere. Working without weekends 24 hours per day, we give you a possibility to make your telephone services workable all the time!