Using of virtual telephony for Android operating system helpful sides. Using smartphones and tablets on the base of Android, the user can forget about huge outgoings on international telephony. Every businessman and even private person are interested in economy of its telephony, especially when the person expects to receive a lot of inbound calls.
Usual telephony landline or mobile with sim cards can't satisfy big demand of abroad calls (incoming and outgoing calls) in most cases, as the rates are very high. From our company you can obtain virtual number for Android system.
The user starts searching other methods of economy on telephony. Modern user of smartphone knows such programs as Skype, Viber etc. for phone communication via Internet. But such methods are not very effective, as such communication is possible only between the users of Viber, Skype and other apps. But what to do if you need to communicate with people that don't have such apps? SIP telephony is the solution.
Why is virtual number for Android so useful and how it works?
As there was written above, VoIP telephony can become very helpful for communication with people who don't have special applications on their smartphones, who use landline or simple mobile. Cell telephone devices on the base of Android and SIP client from provider of IP telephony (Freezvon) become very useful for workers out of office too, where there is no IP telephones, landline Internet etc. Thus, inbound calls will not be missed and potential clients will not be too. Just connect to Wi-Fi in café, hotel, at home, and receive and make calls. The same situations are when the person is in business trip, on holidays in another country or continent.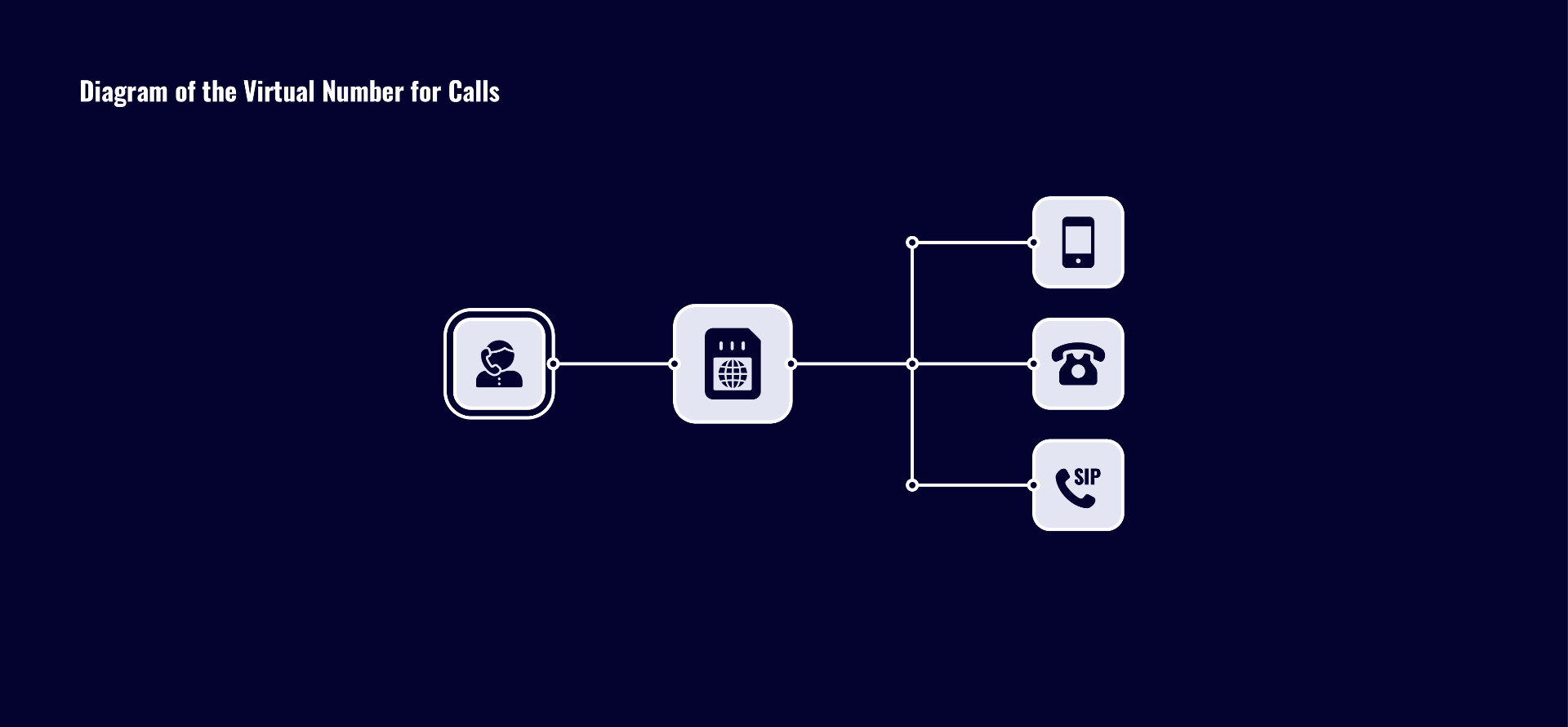 Virtual number for Android system
The process of connection SIP to virtual number for Android is very easy. Everything the user needs is SIP app downloaded on smartphone and SIP account from Freezvon. Don't forget also about number that should be bounded to SIP account and on what you can receive inbound calls.
The person downloads one of SIP programs ( Zoiper , Xlite ) on its smartphone, gets SIP account from Freezvon and sets SIP app according to SIP information. Good quality and cheap rates on telephony are guaranteed, as inbound calls to SIP is free.
Benefits of usage SIP for Android
Excepts already pointed advantages of SIP telephony on smartphones with Android, we can notice such more of them:
Absence of special equipment;
Incoming calls on SIP are free;
Cheap rates on outgoing calls;
Possibility to change physical position – travel, move to another office etc;
Saving of all calls;
Changing call forwarding whenever it is necessary;
Possibility of call recording, voicemail, IVR setup etc.
VoIP-telephony for smartphones on the base of Android has already impressed a lot of its users of its convenience. And because of this, start using SIP telephony by yourself and feel all these advantages of smart and getting popular SIP telephony of future.
Pricing of virtual phone numbersBuy virtual phone number for Android
If you need to be sure in any moment according to connection of virtual telephone services, just contact us and obtain more information from our specialists who work 24-hours every day. Find us in online live chat, Skype, email or call us by numbers on our site.