Contemporary world is changing so fast, and boundaries of countries are not the drawbacks now. Most people go abroad or have some contacts from there. It is well-known that any business aspires to develop on international level, but this requires reliable telecommunication methods.
Virtual telephony presents a solution of this problem. Buy foreign phone number from Freezvon, which is cheap, easy in usage in comparison with other numbers you will forget about high fees for international conversations.
There is a great phone solution called PBX system to what you can add as much as you need virtual foreign numbers, monitoring of calls, voicemenu, many SIP-accounts etc. Now please read more about such type number.
What is foreign number and how it works?
IP-telephony is famous for such service as virtual number. Peculiarity of this number is in absence of attachment to physical address, only to region. Phone number, which belongs to appropriate foreign country, not your native called foreign virtual number.
It's quite easy to understand: forwarding is done via IP-protocol. Bought virtual number can be registered in any country; when you make a call, it goes through telephone network to communication server, then digits are transformed into data package via Internet.
Cost for calls are the same local rates. You can be everywhere, but calls will be paid at habitual rates. Calls made to foreign virtual phone number will be forwarded to such destinations:
Landline number;
IP-telephone;
Mobile number;
Skype account;
Any device with installed application (Xlite, Zoiper, Asterisk).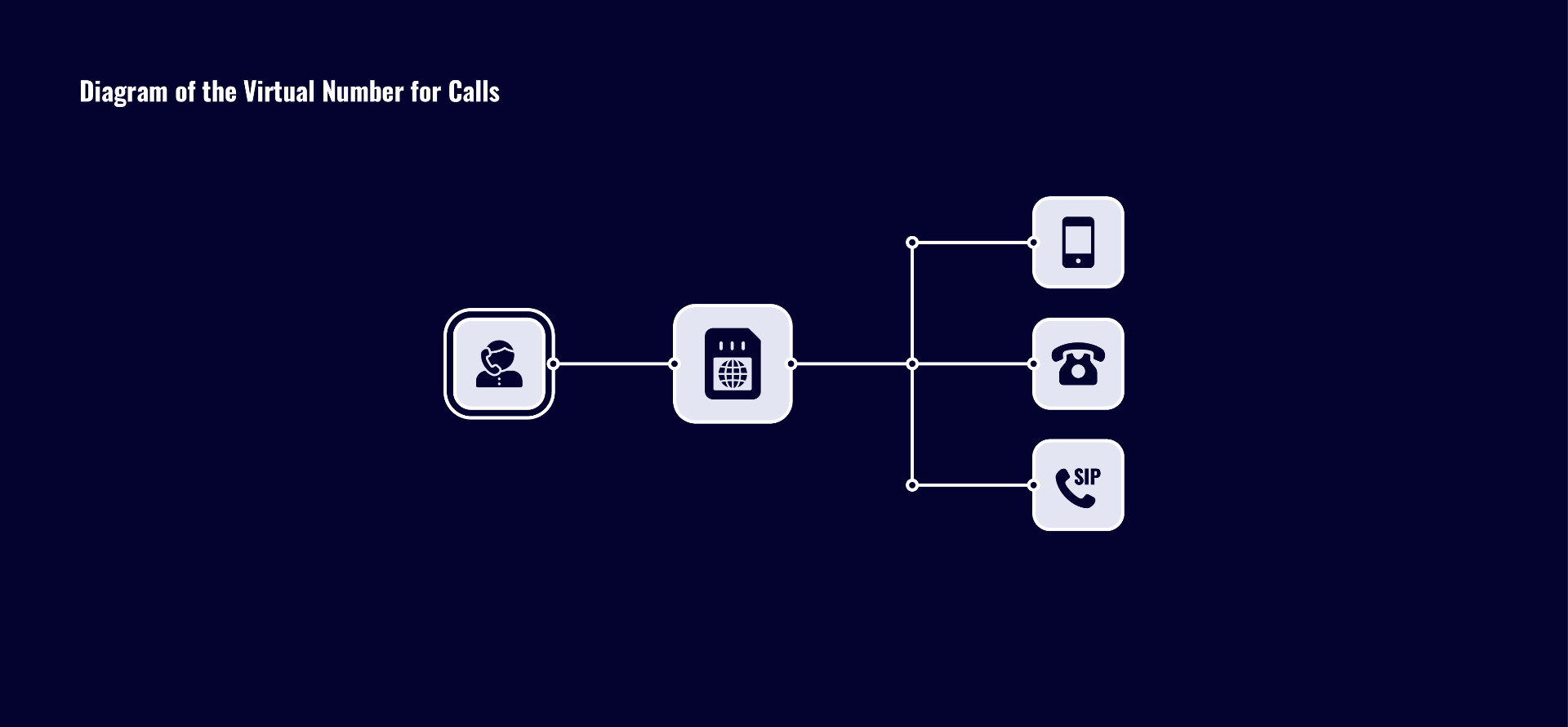 Foreign phone number
Device for call forwarding a user can pick himself. Redirecting to Skype, softphone is free. Except phone numbers there are such of them: for SMS, fax, multichannel, toll free numbers and others.
For international calls it'd better to order SIP account from Freezvon. We will help you to make all settings for cheap outbound calling to abroad.
Pluses of foreign virtual phone number usage
Buying this kind of services is possible as for personal aims as for business dealing. This usage will provide a range of analogue services with traditional telephony:
Quality and reliability;
Saving money;
NO physical attachment to location;
Possibility of conditional call redirection;
All settings can be entered personally;
Connection of multichannel numbers;
Ability to unite all offices, filiations by one number.
Moreover, there is a big list of additional phone service and settings, which can be connected and disconnected personally depending on your requirements.
How to purchase foreign phone number?
Pricing of foreign virtual numbers
In case of difficulties or new questions appeared contact our technical specialists. Find them via Skype, email, help live chat or by telephone presented on site. Only qualified and professional support is enough to satisfy customers using virtual numbers and others telephone services offered by Freezvon. Working 24 hours per day we maintain your telecommunication safe, comfortable and successful.