Freezvon as experienced provider of IP-telephony services presents toll free number for Bahamas in order to gain more subscribers. You can have also other phone services from us, for example SIP phone service, PBX station and other additional features for virtual numbers.
From this article, you will get more new about toll free and also some interesting things about the country. Please, learn more about such service and this country. Pick toll free phone numbers for Bahamas usage.
The name of island from Spanish "Baja Mar" means "fleet sea". These islands are considered to be a place where Christopher Columbus stayed, that was his first camp there. It's captivating to know that once snow was falling in Bahamas, cold wave came from Florida and brought unnaturally winter weather. Huge blue hole exists in Bahamas (the deepest in the world), you can take a water and fall in 202 meters. For more telecommunications opportunities you can get Bahamas virtual phone numbers for calls, SMS or faxes forwarding. Below you may see the details about toll free feature.
What is toll free virtual number and how it works?
That's a multichannel number with several lines available in Bahamas with code 800 for more subscribers making free calls. The user of this number should pay for their inbound calls. You don't have to use SIM-cards or other technical appliances. These numbers don't attach to physical place, so it's possible to move and receive calls everywhere you want. Peculiarity of its work is based on forwarding calls to SIP, other alternate cell or landline number. Having free SIP account it is possible to make cheap calls online at low rates (write a request about this service to our manager).
Pluses and preferences of toll free numbers
There are several points explaining why you really need toll free service from Freezvon. Please, check some of them:
Free calls for callers;
Cheap numbers connection;
Accessible additional features as background music, click to call , recording of calls, welcome message and others;
You don't need to spend money for expensive appliances as SIM-cards;
These numbers don't require to stay at one place.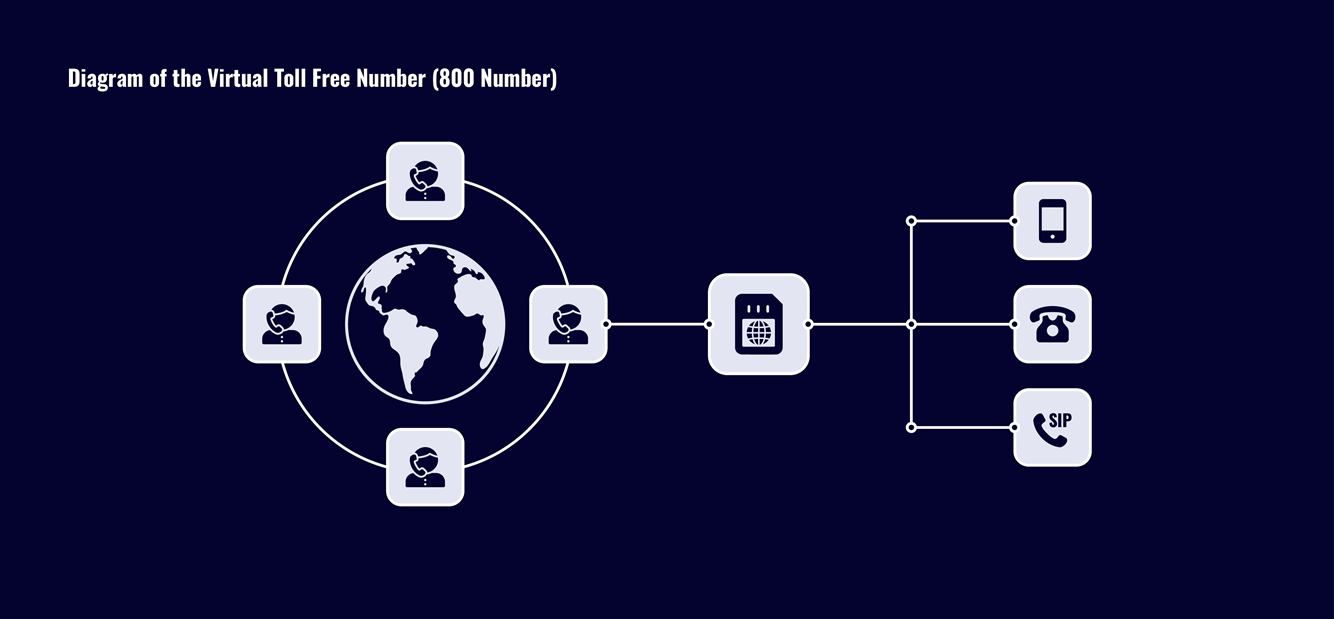 Bahamas toll free virtual number
Other VoIP phone numbers from Freezvon
We offer you to look at other numbers you can order and use, except toll free. Wide range of telephone services from our company, which are for:
SMS;
Calls;
Fax;
SMS and calls;
Multichannel numbers.
See costs for these numbers clicking here.
Then this service will be connected within 24-hours or even a bit less. Contact our technical department if you need to solve some questions or problems. Find us via email, Skype, live chat online or just call us.