Freezvon provide toll free numbers with 800 code not only for Brunei but also for more than 80 countries in the world. Online in 3 clicks you can buy a 800 number for Brunei.
Buy Brunei toll free 800 numbers and allow your customers, partners or any people to reach you absolutely for free, the caller will not be charged for the call, all incoming calls are billed per-minute for the receiver.
Brunei Toll Free Numbers are local and can work only inside Brunei, with this kind of number you can forward Calls to Any Device like another mobile/landline or SIP softphone for any OS of personal computer, smartphone, tablet (Windows, Mac OS, iPhone, Android, Windows mobile), Anywhere you are in the world.
You can setup or change the call forwarding online on your personal account in our website freezvon.com, anytime you want, also you can add many useful options for your Brunei Toll Free Numbers like IVR menu, call recording service and others functions.
800 phone numbers in Brunei are multichannel, it's mean that you can receive unlimited Multiple simultaneous Calls at once from Brunei.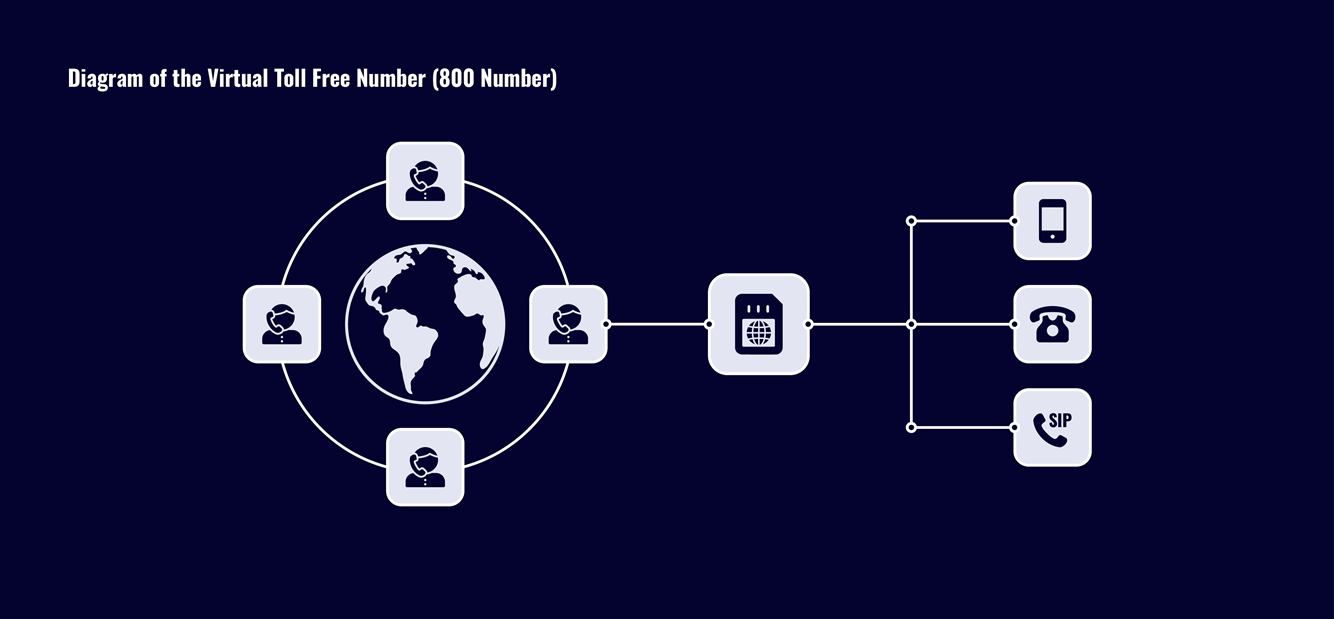 Use Brunei toll free service
How Toll Free 800 Number works?
Buying an 800-phone number in Brunei online, you will receive a local phone number that works thanks call forwarding to any sip account or any mobile or landline phone number. To install Brunei toll free number you need just to:
Buy online Brunei toll free number from our website Freezvon
Get a 800 number
Configure the call forwarding settings
Receive calls
With 800 toll free number in Brunei you can not only receive calls but also make cheap international calls with getting a free sip account from us and connect it to your toll free number, so when you will make calls using a softphone (special sip application for smartphone or personal computer) like Zoiper, Xlite, PortGo for any Operation system.
How to use the 800 toll free number?
To use a Brunei 800 you need just to buy it online, setup the call forwarding and receive calls, every month you need to pay the monthly fee and the number will be you for one month. On your freezvon personal account you can add others virtual numbers and services.
The Brunei toll free number need a scan copy of customer documents to be purchased and activated. Next you can see the table of all available codes of Toll Free numbers in Brunei, just select the one you need and buy it online.
If you have any question about Brunei 800 Toll free numbers or any others freezvon services, you can contact our customer support online via live chat, skype, telephone or any available contact method on our website.