Start saving your money on conversations with virtual mobile phone numbers for Ukraine. If you live in Ukraine, but temporally you are in other country or just have friends or relatives there, Freezvon presents you a possibility to get mobile virtual phone numbers for Ukraine with codes of popular local mobile operators.
Virtual phone numbers for Kievstar, MTS and Life differ from traditional, but can be used out of Ukraine boundaries and permit you communicating with local subscribers without connecting a roaming. Costs for calls to your number will be the same.
We connect virtual number for Ukraine in many cities for example Kiev +380-44, Odessa +380-48, Belaya Tserkov +380-4563, Cherkassy +380-472, Kharkov +380-57, Kremenchug +380-536 and many other cities. In this article, we will tell you more about Ukrainian mobile numbers of virtual type.
What is VoIP virtual phone number?
That is a new development of VoIP-telephony permitting to save money on telecommunication. Ukrainian virtual numbers allows you to get calls no matter where you are. This number doesn't have any attachment to location. Moreover, you can pick a virtual number for SMS, fax and calls. Check the rates and costs for services here.
It is also possible to connect several numbers, which can help to ameliorate and facilitate daily working items. For more large companies you can connect virtual PBX system, which will give you an access to server, or settings of your activity process.
Freezvon works in providing VoIP telephony over 5 years, so it can offer lots of areas where connection of virtual numbers is available. About 90 countries you may find on our website. Moreover, there are CIS countries as Russia, Belarus etc.
How is virtual mobile number works?
Signal transmission is always done without using of analogue mobile networks as SIM-cards. All data go through Internet channel. Incoming calls are redirected to suitable directions as:
Cell phone/landline;
SIP;
Skype.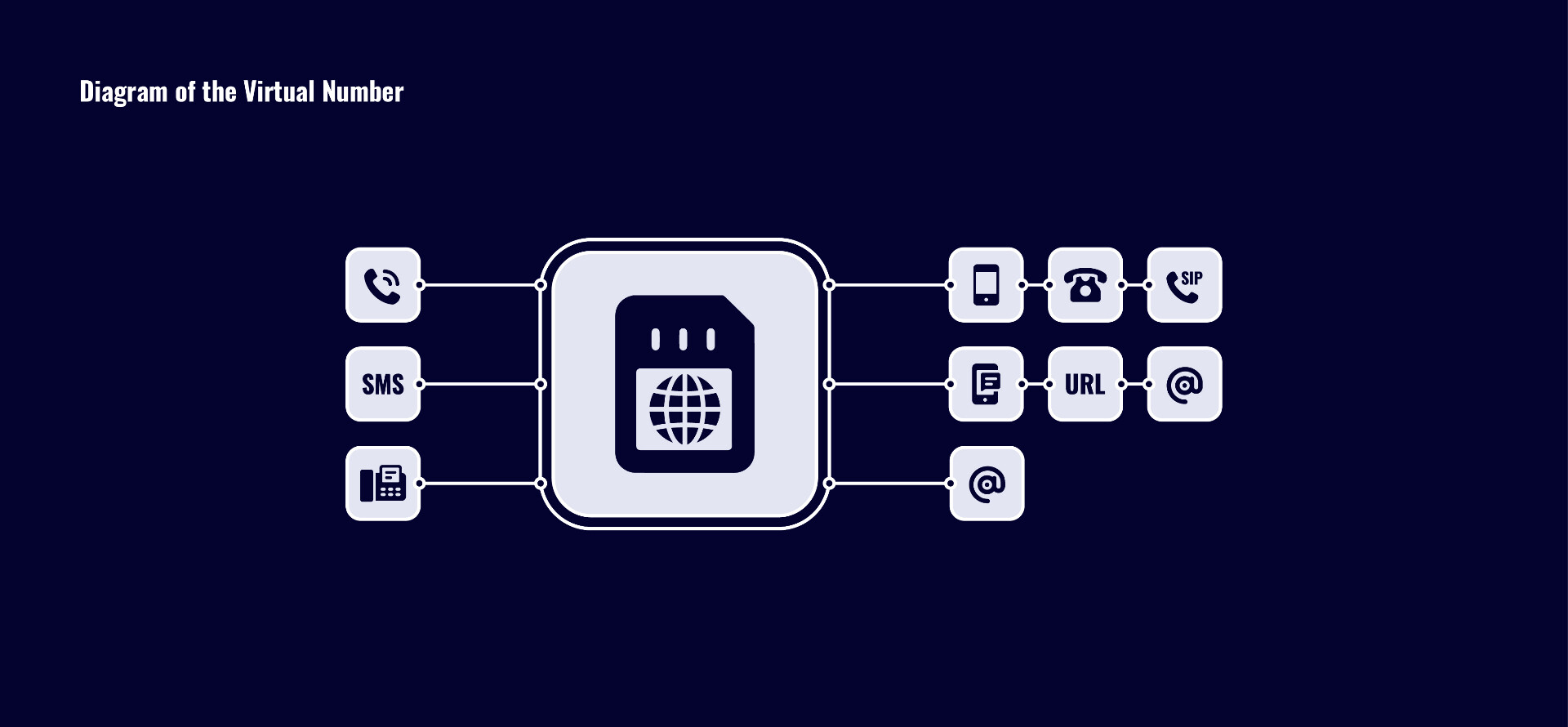 Kyivstar/Lifecell/MTS virtual number
Costs for services and rates are here. Call forwarding to SIP and Skype is free. Speaking about forwarding calls to phone, it's paid per minute. You just need to install Zoiper or Xlite apps, submit and enter SIP account data, which will be sent to your email.
Freezvon presents a range of additional services to virtual numbers of MTS, Life and Kievstar as conditional call forwarding, hold a music, welcome message and others.
You can also get toll-free 800 numbers, which are multichannel and provide free outgoing calls for your subscribers. They will increase a trust of your callers and give you a solidity.
Pluses of mobile numbers
If you need to understand what will you get after connection of any mobile Ukrainian number. See their advantages here below:
Cheapness and usefulness of service usage;
Online ordering procedure from website;
NO SIM-cards in use;
Calls are made on local cheaper rates;
Virtual PBX system for connection;
Ability to get additional phone features.
Costs for number connection and rates are here. After confirmation, our specialists will connect your virtual number and send you a notification concerning its status. We are going to let you know about your purchase complete immediately when it is really ready.
If you need additional information, contact our technical specialists via Skype, email, online live chat or by phone presented on site. We are open 24 hours everyday for creating favorable conditions for our customers.