Nowadays, Kyivstar is one of the most widespread mobile network operators, the quantity of subscribers is huge. Therefore, it will be great idea to become a user of this system. Freezvon Company offers to buy virtual number with code of Kyivstar for high quality talking.
This feature is a modern solution for saving money. You don't have to care about using SIM-cards or other appliances. Moreover, function of forwarding is accessible as well. Requests for ordering Kyivstar virtual number are available online.
Number will permit you making calls on very favorable conditions without connecting roaming. There is also special package of telephone services as virtual PBX station with unlimited SIP-accounts, internal numbers, monitoring of calls, free DID numbers and others.
What is virtual number?
Virtual "Kyivstar"number is service of VoIP telephony presented by Freezvon. Its connection will permit subscribers of this operator using any telecommunication device. Forget about usage of SIM-cards, which are totally useless. Costs depend on rates. Locally you won't be tied down, so you may use it even outside of country.The work of this number is based on forwarding of calls to such devices and destinations as:
Smartphones/tablets;
SIP (IP-telephone);
Notebooks/computers.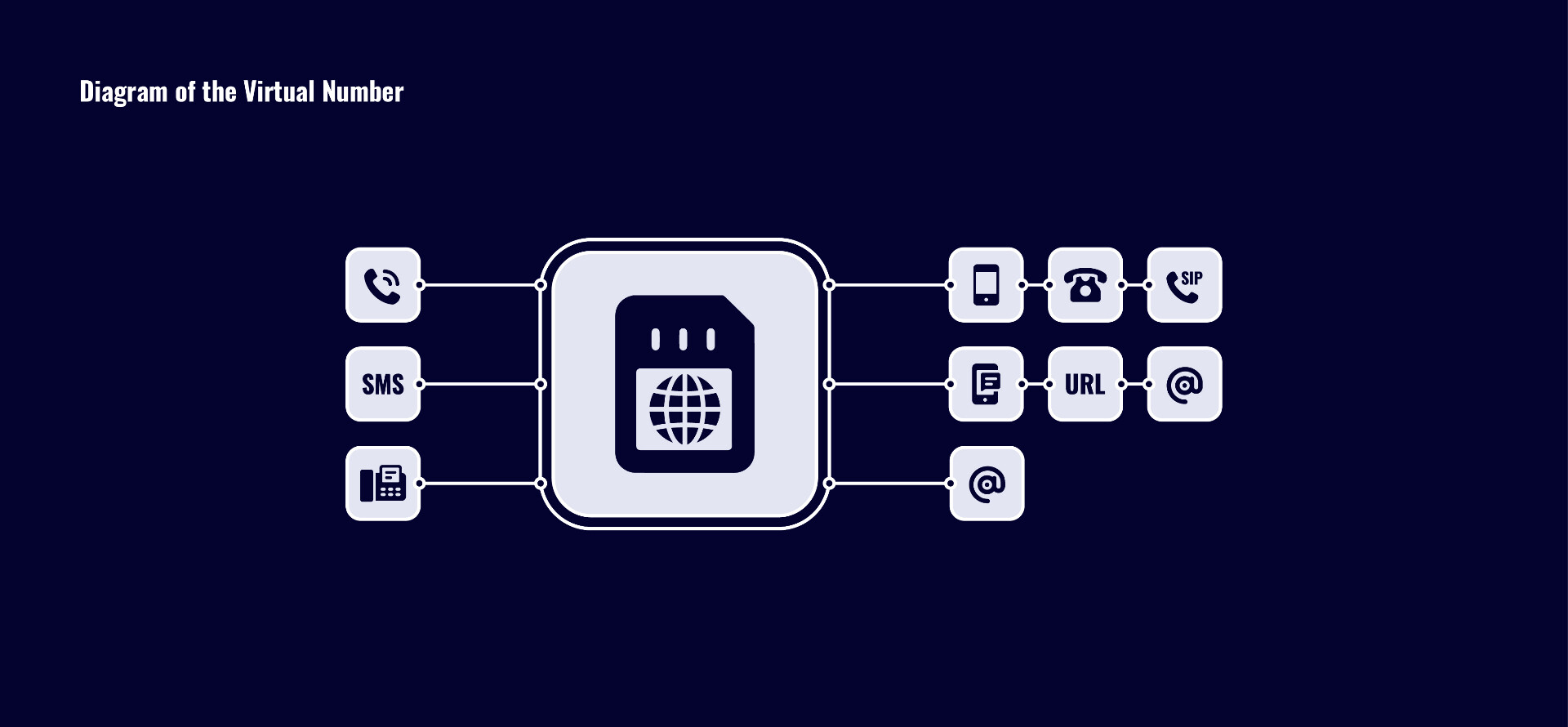 Kyivstar virtual number
User of this service will indicate the device. After installation of suitable settings redirection will be done automatically. Look at the prices of all our services presented here.
For making your phone number visible to subscribers you are calling to. That is up to you to show or hide the digits. People will recognize you by seeing your number and call you back.
All advantages of virtual number from Freezvon
Before making a purchase, it's possible to learn more positive sides in usage of virtual number of Kyivstar:
Ability to connect more than one phone channel;
Ordering process via Internet;
Roaming absence;
Additional phone services as greeting message, conference call, hold a music, call recording and others;
Cheap and convenient in using services;
Possibility to make VoIP calls with SIP.
For more detailed info address to our technical department via Skype, online live chat, email or just by telephone. We are always online on Skype, online live chat, email, or just call us.