Usage of virtual number with destination from any world side. As a leader among the majority of companies offering virtual services. We offer the best solutions to satisfy the needs of the customer helping him to buy a direct virtual number. Configure all divert settings as well as get access to a call register in real time.
Our company also offers many additional smart functions to provide maximum comfort while using virtual service to satisfy all demands of our customers. This article is practical for people who are going to utilize IP telephony features for telecommunication goals.
Freezvon proposes to make a telecommunication evolved by installing PBX station. That's a collection of services known as IP address, SIP accounts of enormous quantity, blacklist category, welcome message for saluting, voicemenu for informing and others. Stay a permanent user of IP-telephony with the help of our specialists.
What is direct virtual phone number?
This number looks like an ordinary local landline number. It can accept inbound and outbound calls but doesn't require the connection of phone line or additional expensive equipment. Local subscribers can dial to you at specified region rates even if you're out of it. This number works thanks to redirection of call, but these settings should be made before service connection. Remember, outgoing calls are possible with SIP service usage. You need to get SIP-account, install free app as Zoiper or Xlite and then get useful settings for this account.
How local direct number functions?
IP-telephony permits forwarding direct numbers' calls to any country and its destination course. For receiving calls you need to setup redirection in personal cabinet. Purchasing this service online is very convenient, especially when you have redirection from local number to cell.
Call forwarding is possible to such destination course:
Mobile/landline - paid service;
SIP - free directions.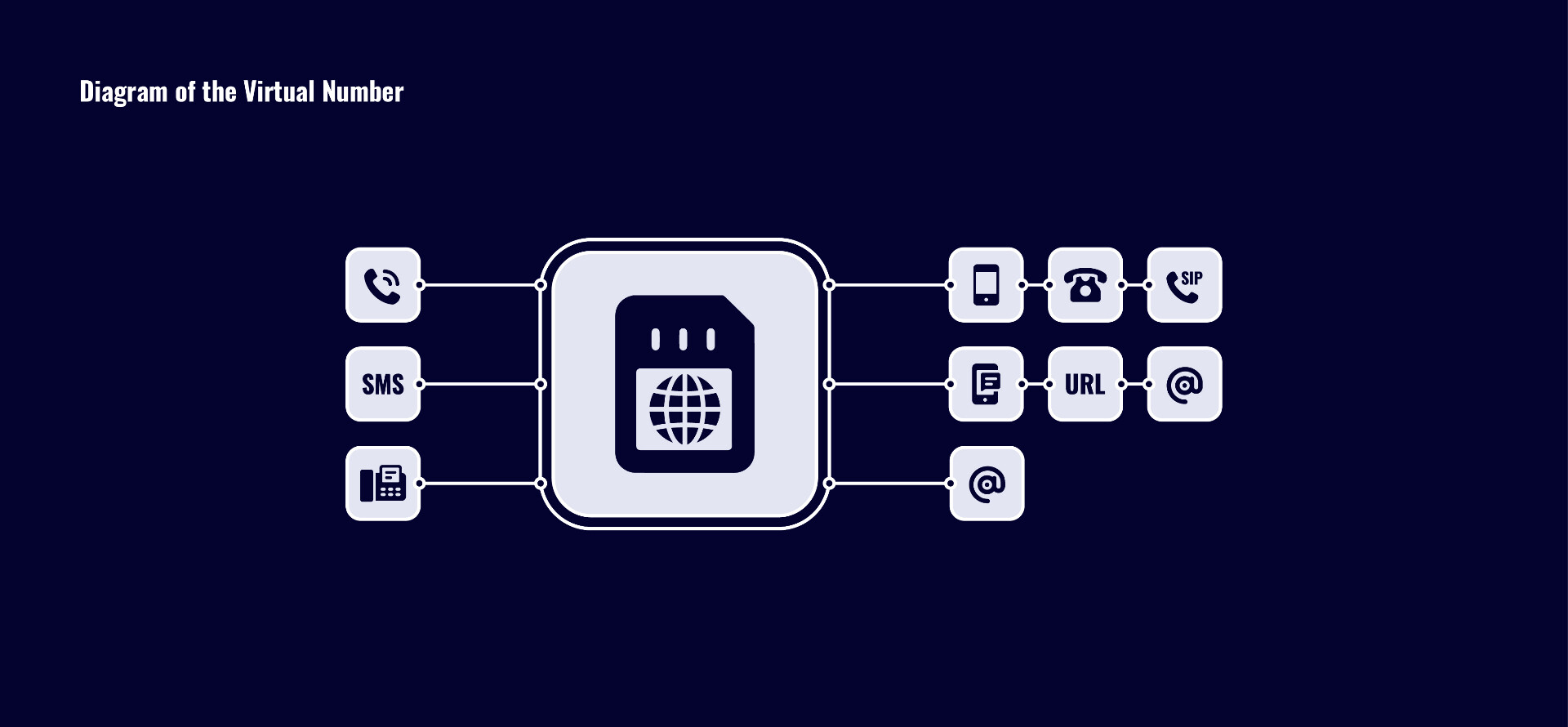 Local Direct DID Virtual Numbers
For using SIP telephony services, you need to get personal account by sending request to our technical department. Then install several programs as Zoiper or Xlite.
After installing redirecting course, you can pick any additional phone service as IVR-menu, call history , conference call and others. It's also possible to connect to virtual number such service as Caller ID for digits displaying on screen of your subscriber.
Possibility of choosing virtual telephone services
Buying local direct number from us, be sure all the services will be available wherever. A wide range of them belong to various countries will solve phone-connected needs. They are for:
Calls (local/mobile) – forwarding calls to phone and IP-telephone, SIP;
SMS (local/mobile) – correspond with your partners and relatives by sms easy and cheap. Redirecting to website, email or alternate number;
Calls and SMS – one number with several functions for full communication with anyone;
Fax – separate number for receiving fax messages and unloading of your local phone numbers. Fax forwarding to email only;
Calls and fax – a direct number but 2 functions: receiving calls and fax, that don't involve on each other in the speed of receiving;
Toll free 800 – free calls for subscribers and good helper for business organization;
Multichannel – possibility for receiving several calls at once without impact on your work.
More about the workability of each of this number find out here. Regarding to costs for these numbers learn more here below.
Rates and coverage for direct numbers
Main preferences of virtual direct phone numbers
Examine all positive sides of functions we offer:
Availability anywhere the user is;
Sensible prices for numbers;
Free inbound calls if the user has access to Internet;
Usage of a number in any individual or business needs;
Enlarging of business due to attraction of more clients;
Incoming and outgoing calls, SMS thanks to cheap rates and simple settings etc.
It's also possible to divert to mini-PBX or computer with installed software such as softphones. It is necessary to point out that diversion to the SIP-numbers is always free of charge. It means that a call is considered to be free as well.
When you feel confused about any IP-telephony moments. Just contact us via Skype, livechat or email. Our technicians are going to give an advice or make several points clearer. Freezvon opens new doors in telecommunication sphere.