A new version of the free softphone Linphone is presented, which is a cross-platform software client of IP-telephony in the SIP standard with open source. SIP client Linphone has a multilingual graphical interface based on GTK +, and supports the most common operating platforms: FreeBSD, OpenBSD, iOS, Android, Windows Phone, Windows, OS X, Linux.
Communication between subscribers can be established using any SIP-operator or using the free SIP-service provided by the project.
Freezvon propose you to get SIP account for possibility to use Linphone service on your devices, especially smartphones. We providing you with some useful details concerning the usage of Linphone.
How Linphone SIP client works?
This is a free SIP service allowing to make voice call using SIP data addresses. With the help of this application and your SIP-account, you are able to call anyone in any world corner. This service can be used on any of your devices as:
Smartphones (iPhone, Blackberry, Samsung etc.);
Personal computer with Linux, Windows, Mac OS;
Laptop.
For making your SIP number visible, you automatically get Caller ID for being identified by your subscribers. See the prices for outgoing calls via SIP here.
How to set up Linphone with SIP
You are able to install Linphone SIP client to you device thanks to our tips. Just follow the next steps presented below:
Download and install this app from official site: www.linphone.org;
Go to the settings;
Enter your SIP number from personal account;
Enter your password from personal account;
Domain: sip1.telephonic-solutions.com;
Then press the button "Save".
More detailed screenshots you can see below: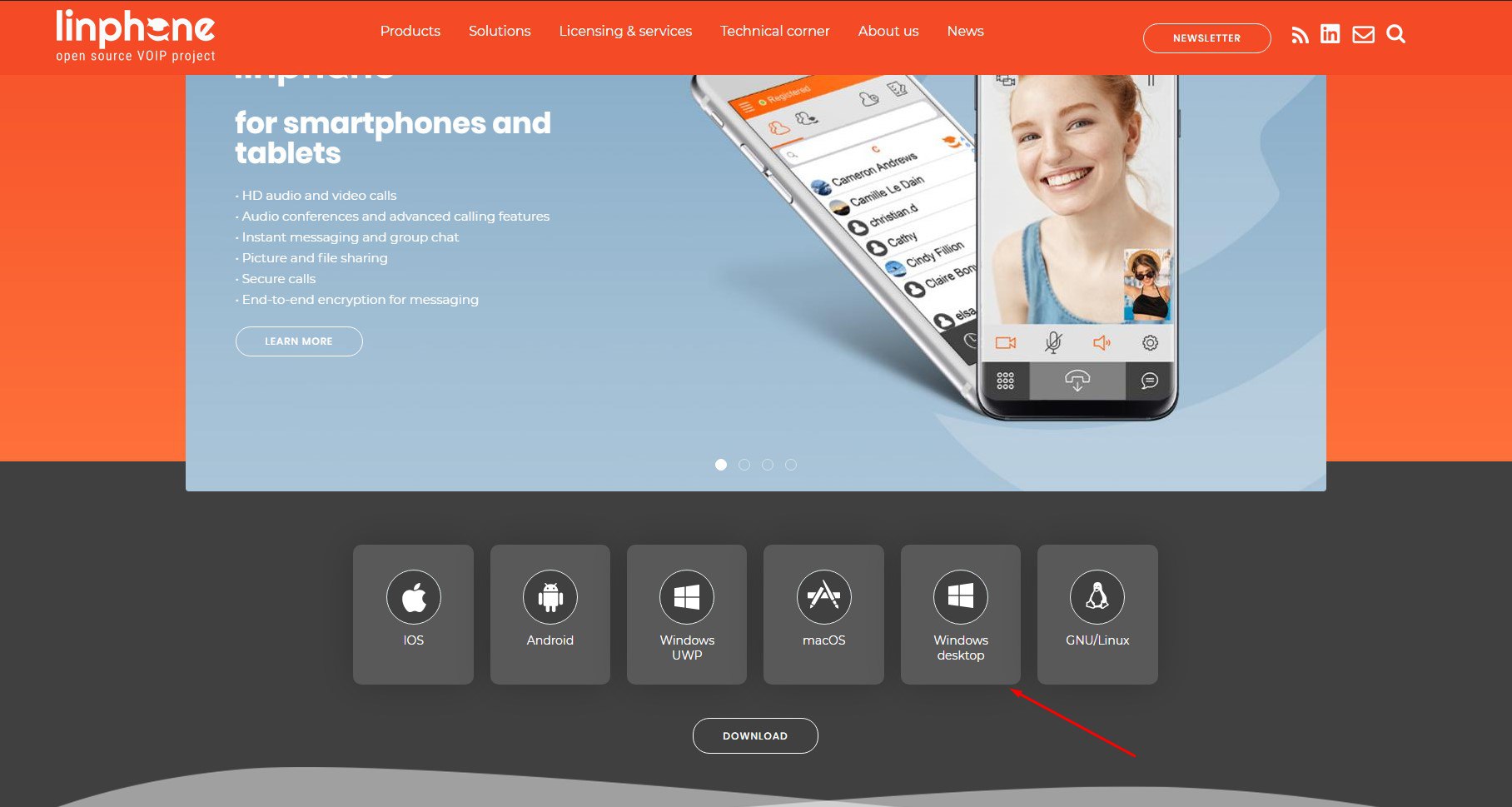 Choose "Windows desktop"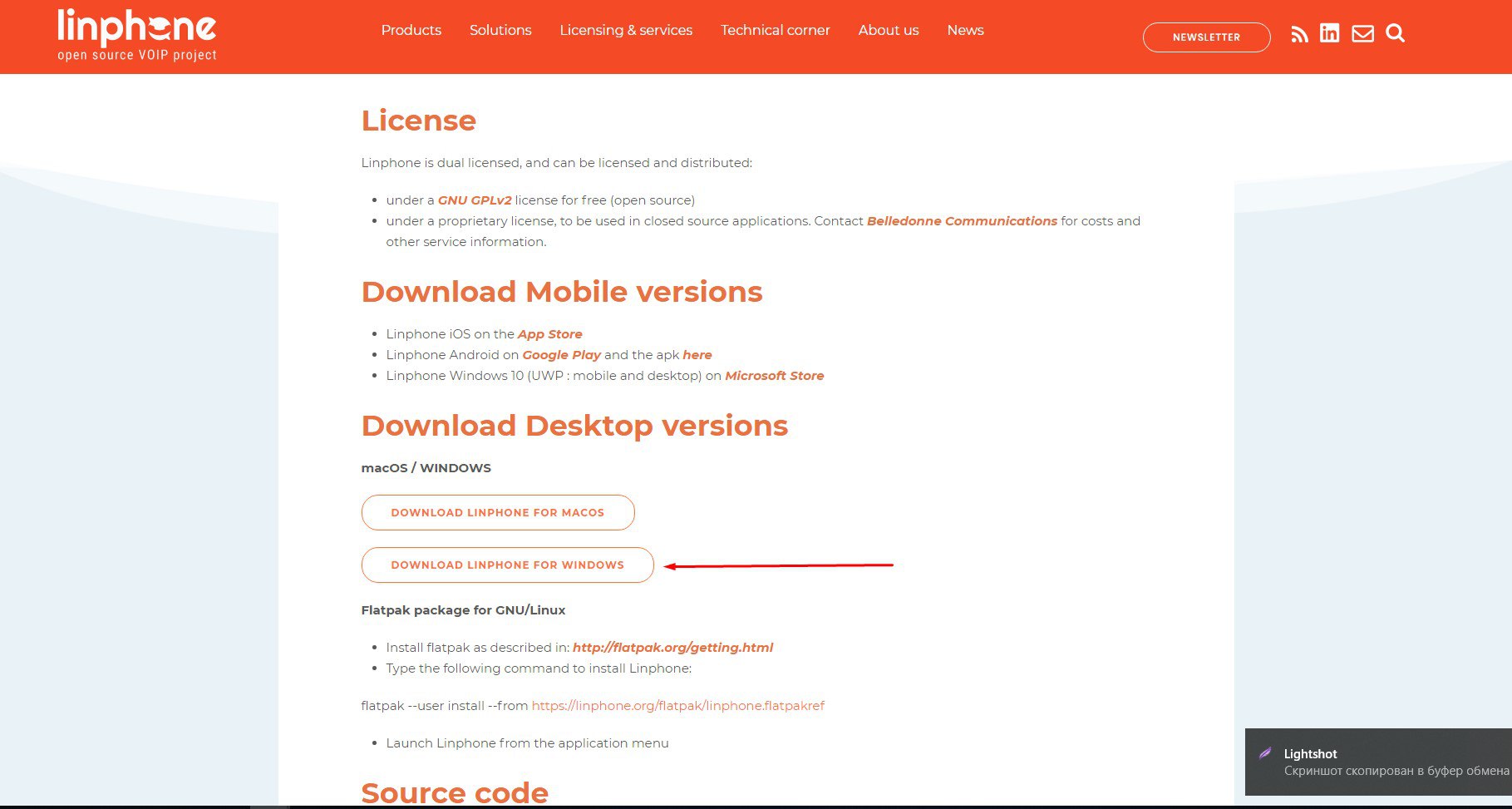 Choose "DOWLOAD LINPHONE FOR WINDOWS". Download and open SIP application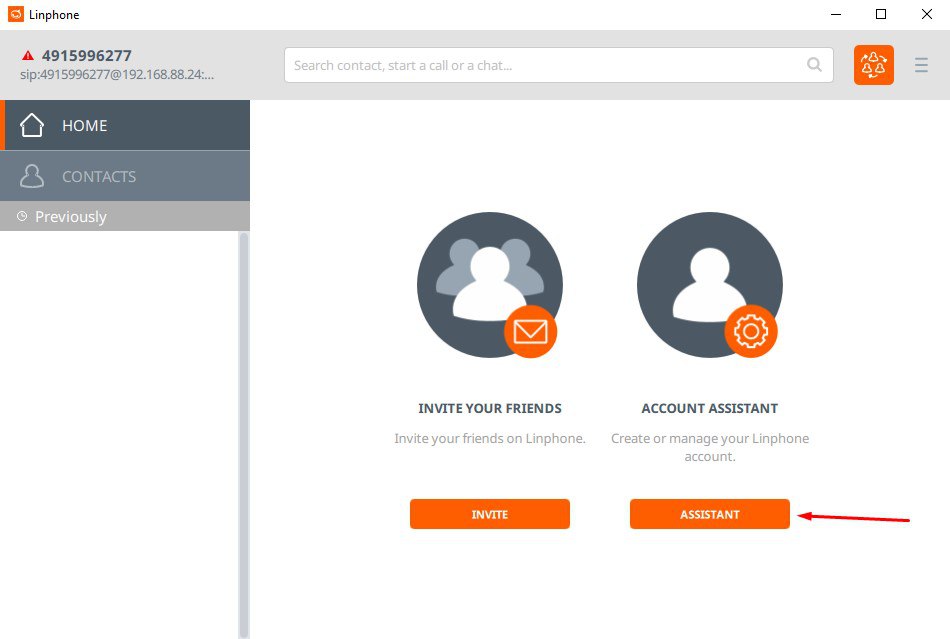 Pick "ASSISTANT"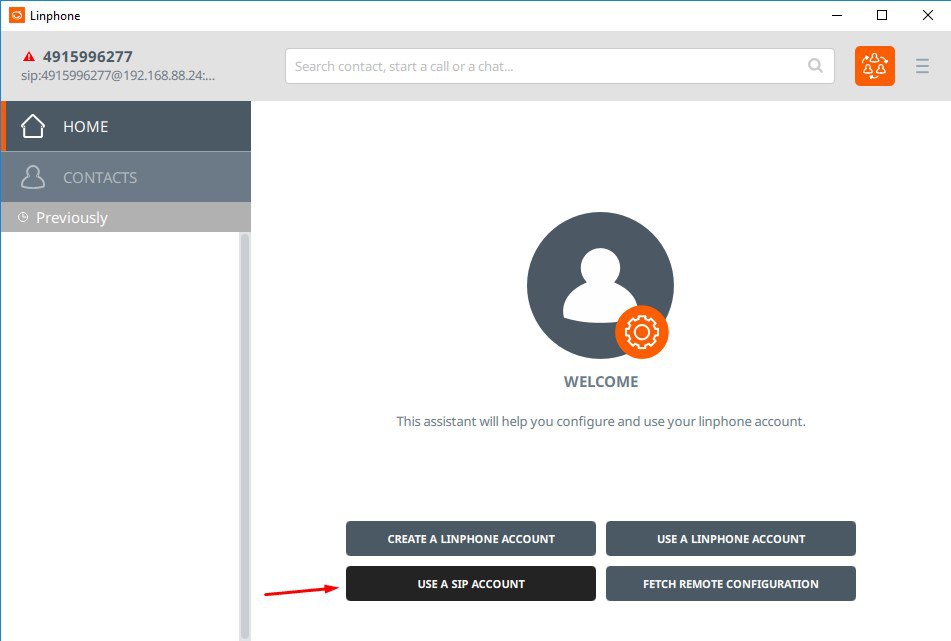 Pick "USE A SIP ACCOUNT"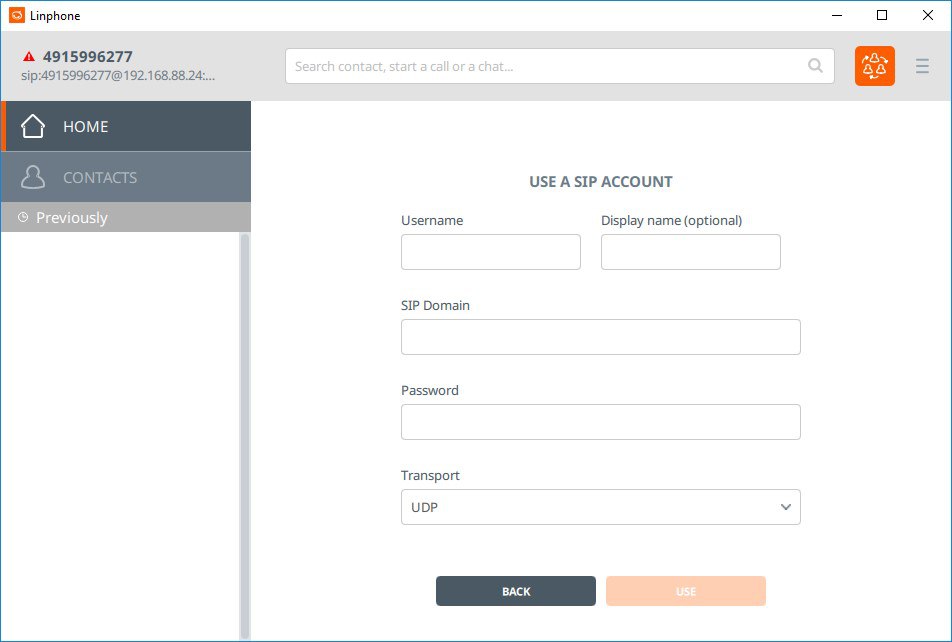 Fill in "Username" (your SIP login), "SIP Domain" (sip.freezvon.com) and "Password" (your SIP password). Pick "Transport" > "UDP" or "TCP" (depending on the transport protocol supported by your network. If you are unsure what to choose, please start with UDP and change it to TCP if UDP doesn't work for you). Click "USE"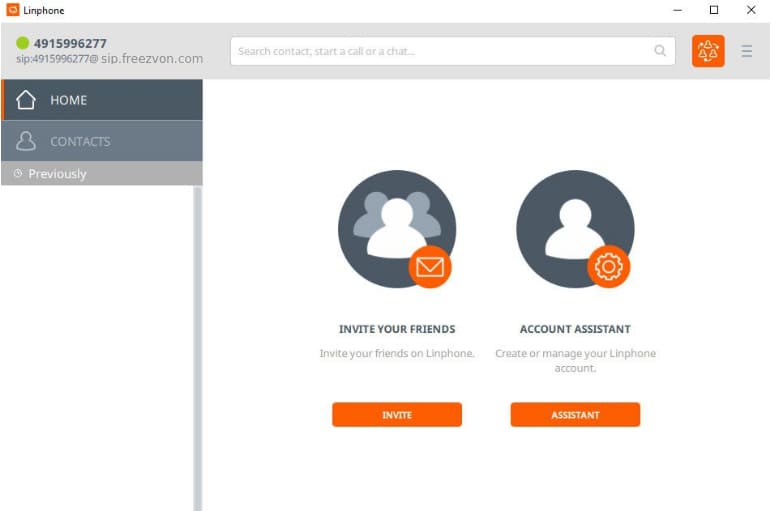 SIP account is registered.
You are always able to connect virtual phone number first before connecting SIP account and helpful app as Linphone. You should create personal account on our website, then top up your balance with needed sum of money. Choose appropriate area and confirm your order.
Buy virtual phone number for Linphone
For more detailed information, you should contact our technical department here. We are always online via help chat, Skype, email or by telephone numbers you may see on our official website. Our managers are always ready to make your usage of IP-telephony more comfortable, cheap and successful.