Special convenient SIP-program for telecommunication at low costs Zoiper program for Windows. Remember, SIP telephony provides transmission of the voice with maximum high quality of connection to any destination. It should be mentioned that there are many apps elaborated as programming support. Here we would like to pay more attention to Zoiper app and its role in telephonic life.
Freezvon creates the most comfortable conditions for conversations via Internet. Try to involve yourself into world of IP-telephony by utilizing of VoIP services and features it's possible to save funds and achieve desired aims in every sphere of life. Anyway now you have a chance to know more about Zoiper program use for Windows.
What is Zoiper: its practical achievements
Free app as Zoiper gives the permission to make and receive calls to any destination thanks to its forwarding via Internet. Making calls is possible to any city and any country existing in the world (you may select the country from the list of 120 countries).The main constituent of calling cheaper from Zoiper is SIP account, an accounting record registered in SIP network for making calls. You may order it from our website. After receiving virtual phone number, you may select such service as Caller ID, which will be visible when you call somebody.
Free program Zoiper for Windows is considered one of the best one among its analogues. That's connected with wide interface, easy setting process and convenient usage. It should be mentioned that program has many other pluses. For instance:
Sending of fax messages;
System of acoustic echo cancellation;
Audio stock material;
Work with contacts and many others.
You can download Zoiper only to operating system Windows, but nowadays programmers solved these problems. Now SIP app is available for other operating system such as Linux, Android, Mixnet and Mac OS X and others. All this stuff will let install this program to any desired device for you.
The example of app using
We can imagine that your company office is located in Switzerland, but all your business partners are in Germany. Therefore, it would be brilliant solution to get virtual telephone number and set the redirection to Zoiper for both your partner and you. Zoiper program is ideal not only for communication with friends or family, but for business talking with partners and clients from abroad.
Download and installation of SIP app Zoiper
For making Zoiper activated, you need to get virtual phone number and complete several actions for program setting and its usage.The cost of numbers and the list of countries you can see here.
Let's see the next steps in details:
Having chosen the necessary platform and operating system, you need to download Zoiper from official site.
Install that using the following the instructions.
Launch SIP app in a window, which will appear and select point SIP.
Involve in a field the necessary data from your personal cabinet.
It's well-done! Having some money on your balance, you can make calls.
Download the app from the official site. The whole process of installing the program you see can by visiting this link.
Pick "Continue as a Free user"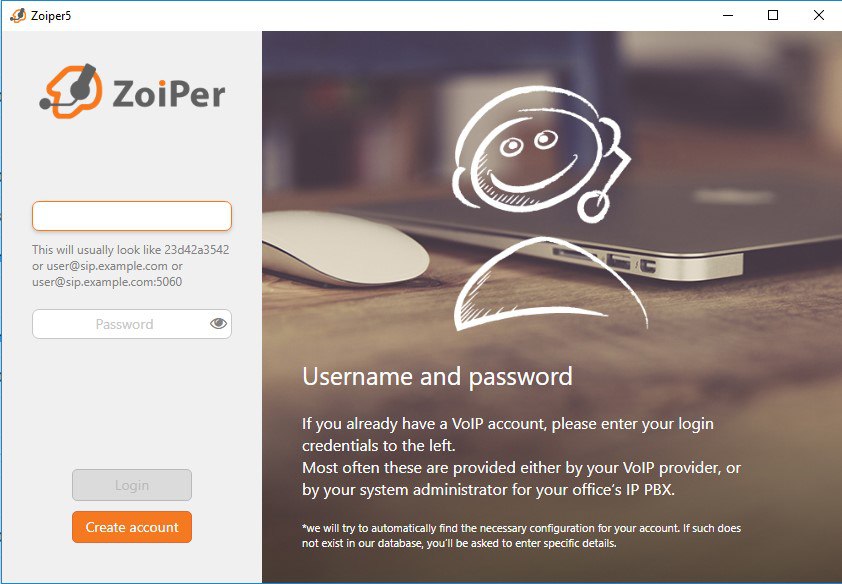 Fill in "Username / Login" (your SIP login) and "Password" (your SIP password) and click "Login"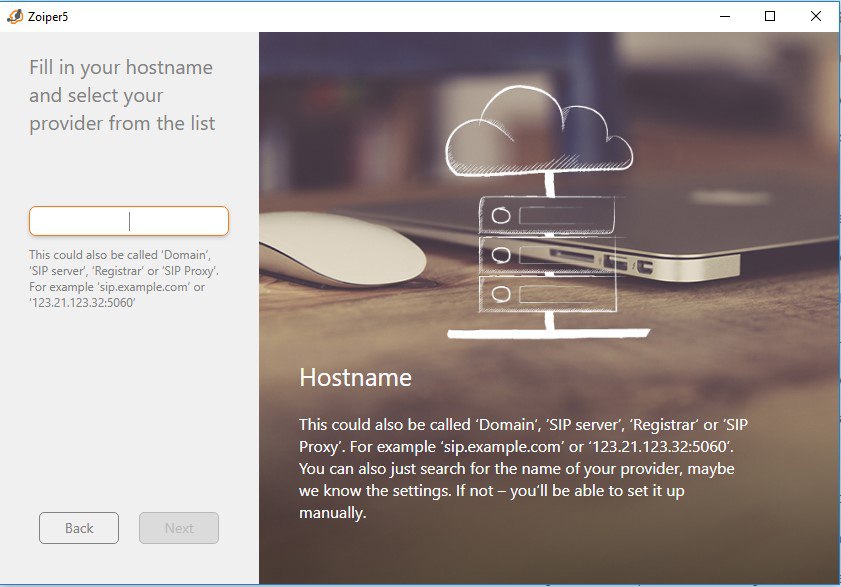 Fill in "Hostname" (sip.freezvon.com) and click "Next"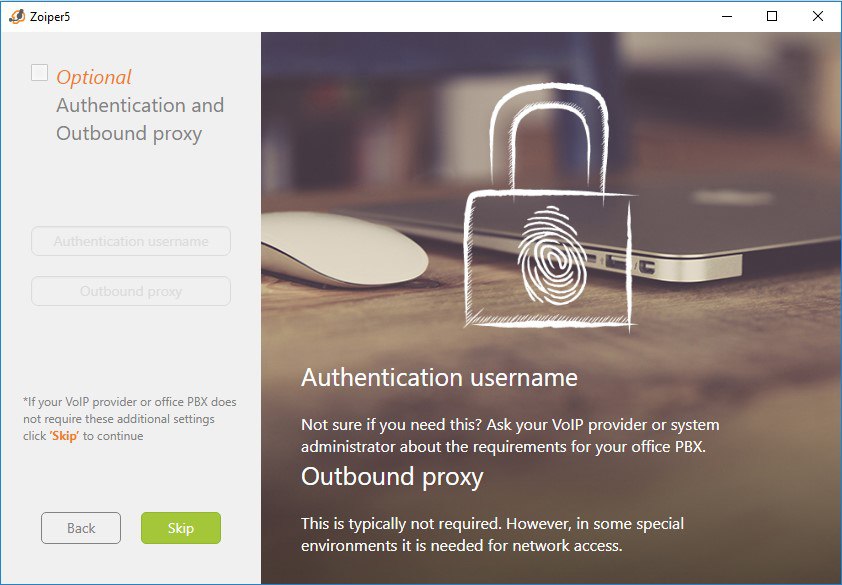 Click "Skip"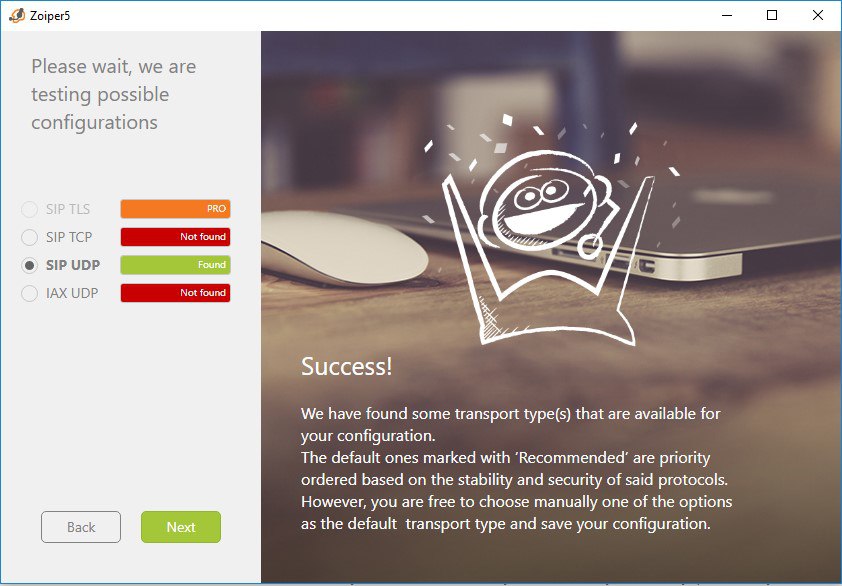 Pick "SIP UDP" or "SIP TCP", depending on the transport protocol supported by your network (as a rule, it's determined by the softphone automatically)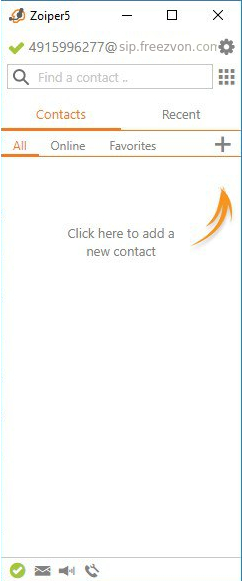 SIP account is registered.
Possible devices for forwarding process
For making and receiving calls, SIP program Zoiper requires picking over the necessary electronic device for being installed there. For talking you may select the next devices:
Personal computer;
Smartphone;
Tablet;
Laptop.
Zoiper will optimize any telephone system. You just need to have garniture, fast internet connection on your device.
How to make calls via Zoiper
Here you may see the instructions of getting SIP-account:
Set up to our website;
Top up the balance and order virtual number (you will get SIP account for free);
Send a request to technical support;
Make the installation and setting of SIP account.
Now you can make cheap calls internationally without any complicated operations.
Get SIP account for making cheap calls
If you have any questions, ask the specialists of Freezvon working round-the-clock. You need to write in live-chat, send the request to e-mail of the company or call to indicated telephone numbers. Contact us immediately!