From Freezvon it's possible to get virtual phone number for Montserrat and ignore nature conditions. We are happy to recommend you rare representative of virtual telephony called virtual number for Montserrat.
Anyway, as provider we could familiarize you with other services we got, but it's very important now for you to know more especially about this kind of services as virtual number for Montserrat and some other telephone features. Learn info from this article and use Freezvon's product successfully.
Unfortunately, the capital of this country (Plymouth) was ruined in result of big volcanic eruption in 1995. But now there is another one, Brades, that is declared as temporary administrative center. In spite of being a part of Lesser Antilles the head of the state is British Queen. It's a pity that volcano destroyed almost whole city, but we hope local authorities will rebuild it over several years. Fortunately, we have a chance to talk to local people thanks to virtual telephony.
What is virtual number and its practical peculiarities?
This number with calling code +1-664 has a capacity of redirection calls, sms and faxes to different destination courses or devices. Ignore using SIM-cards or other equipment, because it can work without it. If you want to have telephony not attached to physical area, this product is for you. Interested in making cheap calls to abroad, get SIP account from Freezvon and redirect your calls to it without paying.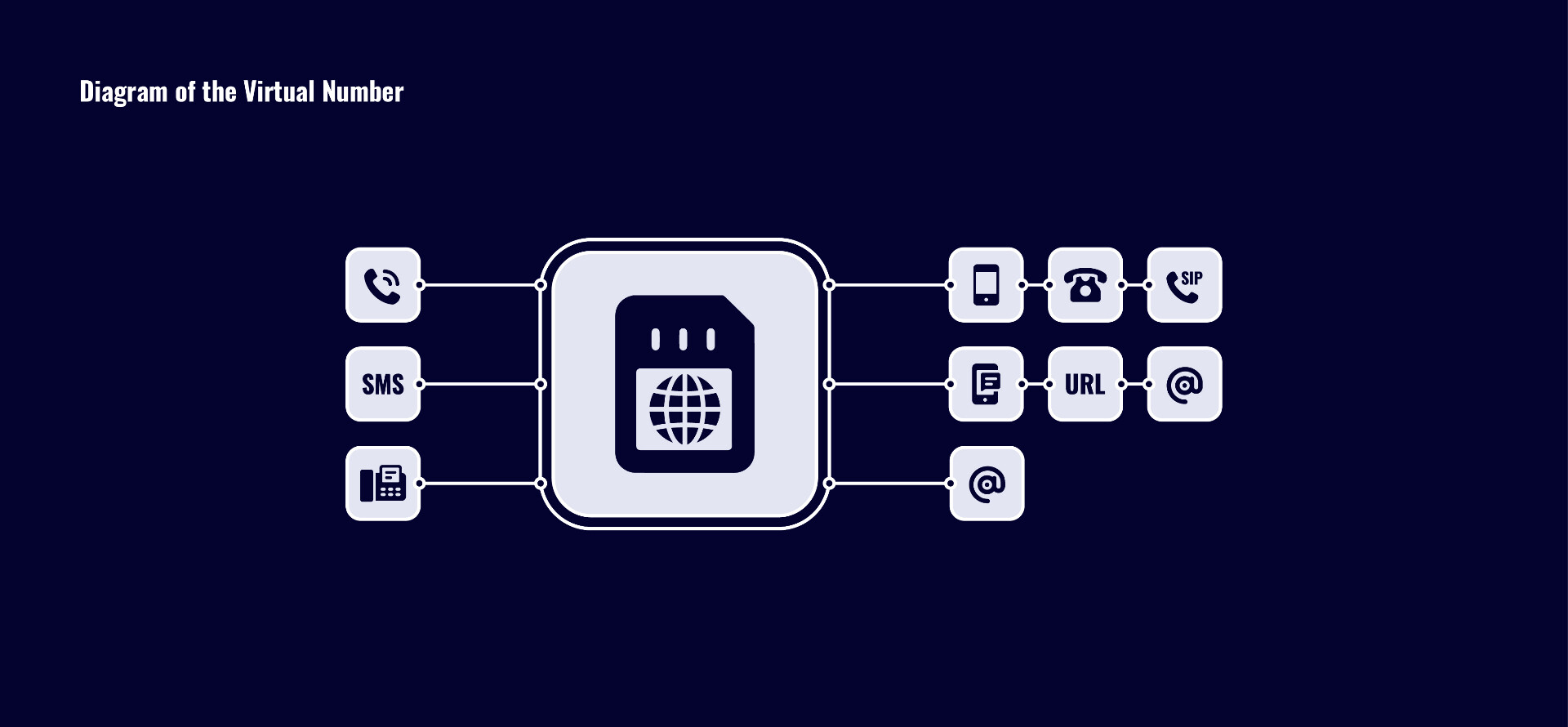 Get virtual phone number in Montserrat
Freezvon offers a possibility to make calls with SIP telephony service as SIP-account. First, you need a phone number and then submit a request to us about installing this service. Then our manager will send you all instructions, you also need to download free apps as Xlite or Zoiper.
VoIP virtual numbers with helpful and crucial priorities
You get to know that we propose products of high quality. So learn this information according to promising outlook of virtual numbers for Montserrat:
You could order it online even being in your living room or at café;
It's easy and fast in use;
You can always get to your number additional phone services as call recording, send and bulk SMS, click to call, hold a music;
NO location attachment required;
NO SIM-cards in using.
Perspective types of virtual phone numbers
Here you could get more information concerning Freezvon types for Montserrat numbers.
They can be for:
SMS (messages operations + diversion to e-mail, URL or other phone);
Calls (calling operations + directions to Skype, SIP, IP-telephone or phone number);
Calls and Sms (telephone operations + various readdressing described above);
Fax (receiving of fax messages can be done only to email);
Calls and fax (phone operations + various courses);
Toll free numbers (subscribers won't pay for their calls to you, as a user pay for them);
Multichannel numbers (multiple lines for number qualified work).
Learn the pricing stuff for numbers from here.
Freezvon offers IP telephony services for full Universe. Among them you could notice very special one called PBX station that always described as virtual office. It's like an ordinary telephony, but without physical binding. Get this package of services from Freezvon company.
Efface your doubts and contact our technical support to email, live chat or Skype. We work 24-hours per day in order to help you anytime you need. Only affordable conditions of usage and qualified support will ameliorate your telephone system.