It's easy to maximize efficiency of business communication with your clients and partners from Nepal, whether or not you're physically present in the country. We recommend purchasing Nepal virtual number in code +977 for inbound and outbound calls.
These VoIP numbers work based on call forwarding to SIP, or a mobile or landline phone number that you already own.
How does virtual number work?
Virtual phone numbers for Nepal don't rely on SIM-cards or PBX equipment present. Your physical location is not relevant either. You can use these numbers from any part of the world, which is especially useful when organizing the remote work. Please note that Toll-Free numbers for Nepal are guaranteed to receive incoming calls from Nepal Telecom fixed and mobile numbers. Calls could be forwarded to an SIP account, virtual PBX, or a real phone number. Forwarding rates depend on its type and destination. Multichannel Toll-Free numbers for Nepal are allowed to receive and make several calls simultaneously. You can check the price of this number, and other VoIP services, here.
How to make outgoing calls via virtual numbers
Nepal virtual numbers allow you to make cheap outbound calls all around the world. For that, please follow these steps:
Get free SIP-account with our settings
Download a softphone or a program dialer such as Zoiper, Xlite, Linphone or PortGo;
Register the SIP account in the dialer;
Make cheap calls using SIP technology.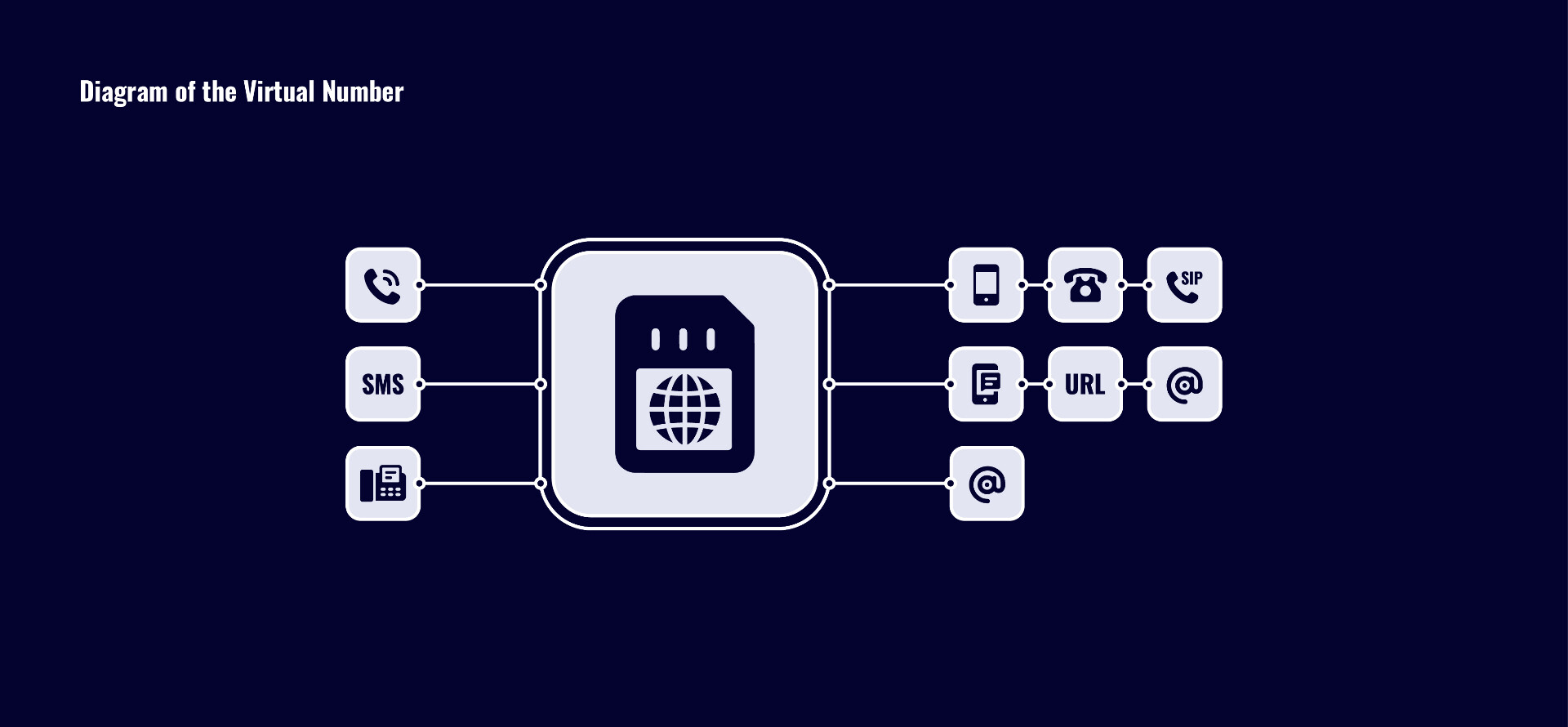 Nepal virtual number
You can check the rates for outgoing calls here.
Virtual numbers allow you to:
Make cheap outgoing calls internationally;
Have great voice quality during calls;
Use additional phone services as voicemail, call recording, IVR, welcome message, conditional call forwarding and others;
Get rid of/save on the costs of SIM-cards or other equipment;
Work remotely;
Choose any convenient destination to redirect calls;
Get more calls from customers.
Improve your business communications;
Add more phone channels for inbound and outbound calls.
If you still have some questions, you can ask our technical team, which is available 24/7 over Skype, email, online live chat, or by phone numbers presented on our websites. Do not hesitate to get interested in our other phone services of IP-telephony.