Favorable and qualified calls via Internet available to everybody. IP-telephony permits making cheap favorable calls via Internet to abroad. Absence of geographical attachment of subscriber provides maximum convenience in technology usage.
It gains great popularity in modern telecommunication world. Quality of connection is increasing, but expenses are reduced. For communication, you may use various devices, but at the same time, you don't need to get supplementary equipment or install SIM-cards/connect roaming for a trip.
Freezvon is specialized on IP-telephony services. All presented telephone features have high-qualified connection guaranteed by our technical specialists and permanent customers of our company.
How IP-telephony allows making calls via Internet?
Beneficial calls via Internet provided by VoIP-telephony thanks to voice data via IP-network. Forwarding function raises a comfort of service usage in practice. In order to enjoy communication savings, you need to:
Activate virtual number;
Install SIP app (Zoiper or Xlite);
Have a stable access to Internet (wire connection/3G/Wi-Fi).
Forwarding to cell/fixed number without installation of Skype/SIP app. However, we recommend to install a software in order to pay for incoming calls, redirection. Applications are available for downloading via official websites.
Rates for VoIP features connection are presented here.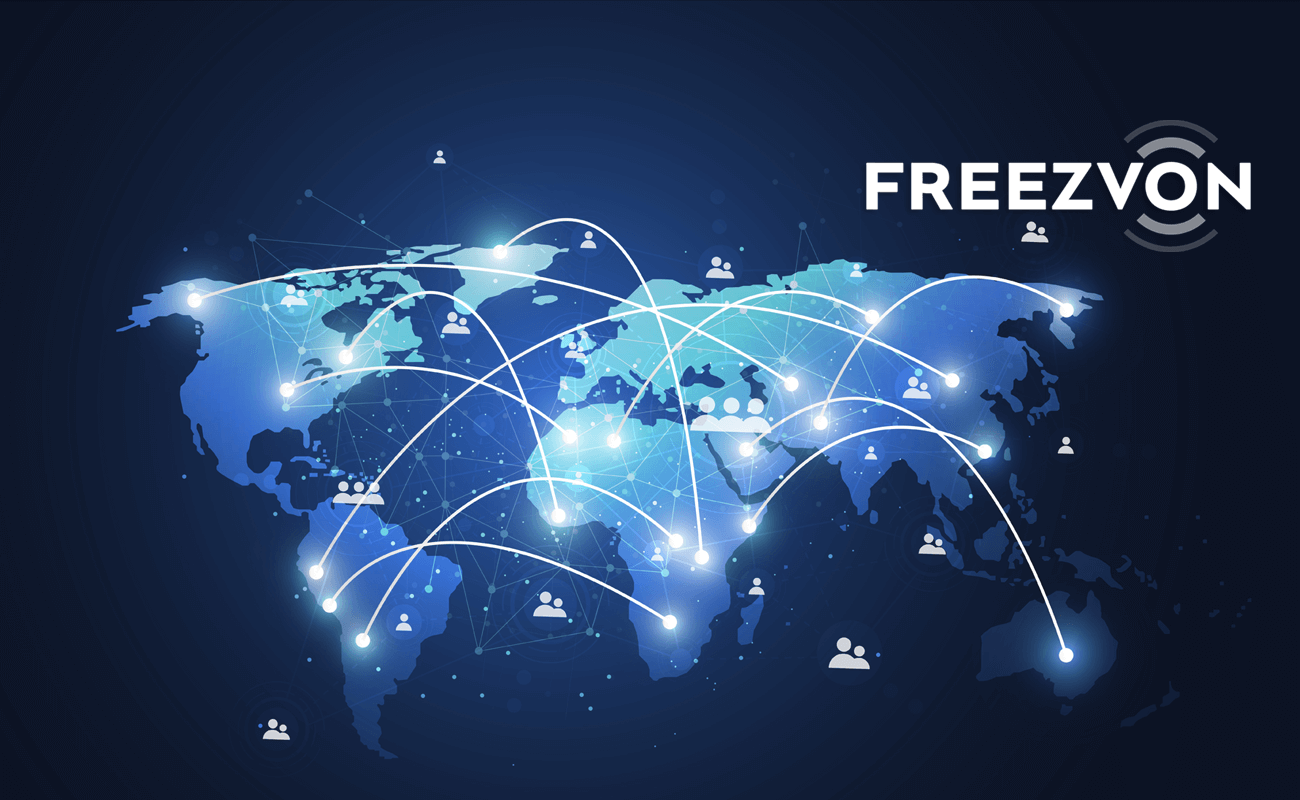 Make profitable calls via Internet
Calls via Internet with IP-telephony: advantages
Beneficial comfortable solution are calls via Internet. Using modern technologies, you get an opportunity:
Cheap communicating with needed category of subscribers;
Money saving telephone services;
Creation of representative offices abroad;
Set favorable forwarding parameters;
NO dependence on mobile network or telephone wire;
Processing of calls;
Client base expanding.
We need to mention that service is quite easy in using. According to owner, number setting can be changed anytime. For example, you are able to install difficult system of redirection.
There are also other useful options as IVR menu, greeting message and voicemail. More details about additional functions read here. All your telephone conversations are rated according to our prices. For citizens of appropriate region costs are similar to internal local ones.
For paying you could use one of accessible electronic payment systems as PayPal, WebMoney, Bitcoin etc. More details get here.
In case of questions concerning our services, contact our specialists from online technical department. Calls us via Skype, by phone or write to email or live chat. IP-telephony is a rational solution for corporate and private users. Open great and cheap international communication with Freezvon telephone services.