Nowadays, we can observe how IP telephony substitutes traditional landline and mobile telephony. Nowadays, more individuals and huge companies prefer using virtual telephone numbers rather than old-fashioned ones. DDI number is created to form ideal conditions for international communication.
We have been always looking for cheap and high quality connection – for now we know what it is and how to use it.
IP telephony gives small and large businesses a chance to steadily develop and earn more money involving more clients. DDI phone number is a key to success anyway in contemporary world. Special offer as free virtual number can be as helpful bridge between various countries. Try to select most suitable one and pay only 30 dollars for utilization. This offer is great for economizing money and evolving of business.
What is Direct Dial In (DDI) number?
DDI or Direct Dial In number is defined as a number, which operates due to the option of redirection. DDI numbers can significantly improve communicative processes and save our money. Forwarding is a function, which makes it possible to redirect calls or messages to another device available from provider. Freezvon provides different types of virtual DDI numbers.
They are for:
Calls. This number works due to calls diverting. Calls are readdressed to another number for low rates. Call forwarding to SIP can be performed for FREE. You can use Caller ID in order the person you call can see number and can call you back later if such necessity appears.
Toll free 800 numbers. It a multichannel number which is available for subscribers only within one country. Callers do not pay for calls. They are paid by a person, who possesses it. Redirection is possible to mobile or landline numbers, SIP for low rates.
Multichannel DDI number. One single line is not enough to manage calls processing and tracking. Big companies can lose clients constantly missing calls from them. Multichannel number will not allow any call being missed. Add as many lines to number as you want.
As you can see DDI phone numbers can be of various types. But the main feature due to which they all operate is redirection. Make calls processing and tracking quick and smooth-running with the help of DDI number.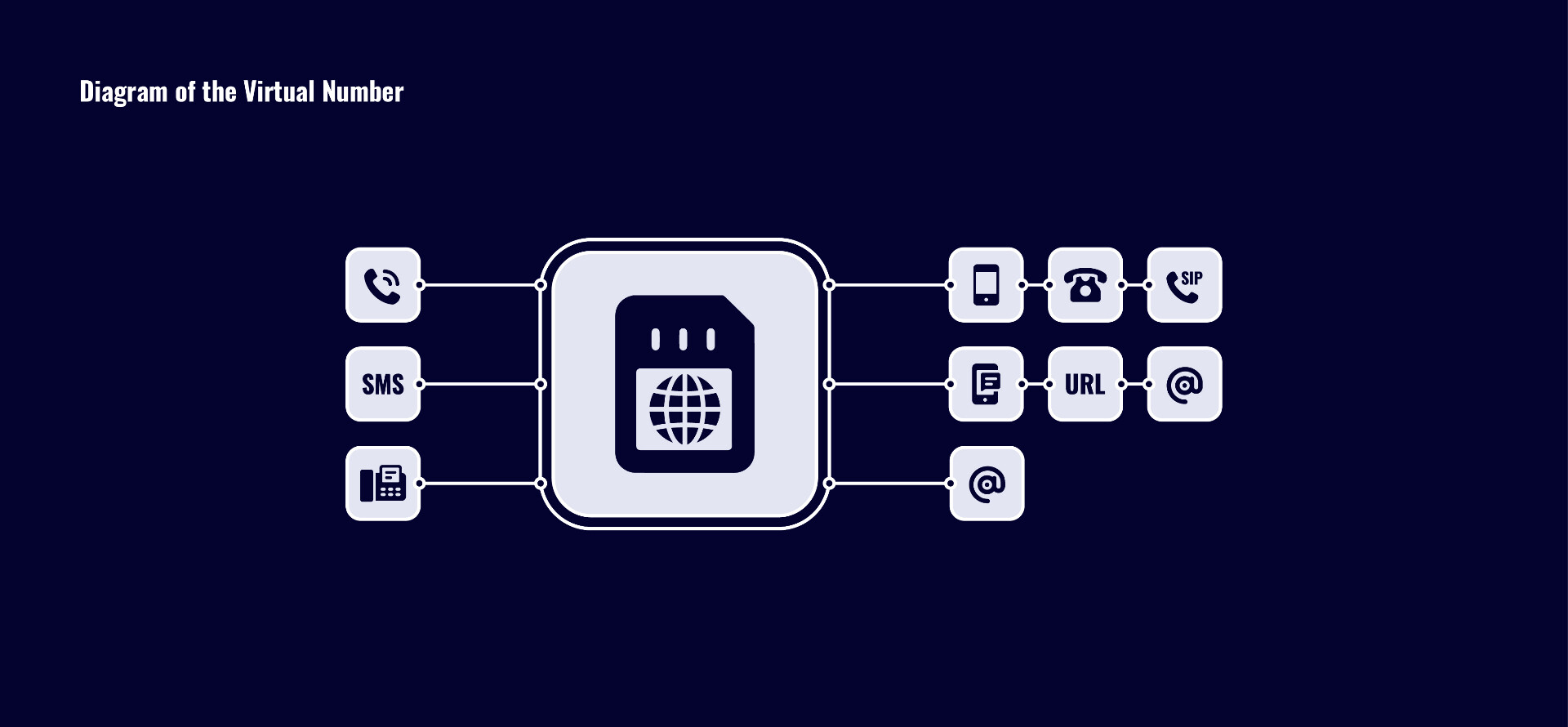 Direct Dial In number
Benefits of DDI number usage
These numbers are very helpful if you are looking for better international communication and paying less. You can be somewhere in small urban province, and people who call you will think that you are in the office on some far away island. This single advantage does not fully describe DDI numbers service.
Other benefits are:
Great conditions for transcontinental communication;
Cheap dialed calls;
No location bounding;
Sustainability of numbers;
Rich choice of number and destinations;
Worldwide trust and coverage;
Involving more clients;
Consequently more profit;
Additional phone services as click to call , blacklist, call recording , welcome message and others are in access.
DDI phone number opens new vistas to business conduction and development. Do not lose your chance to experience what high quality connection is. Diverting function will everything for you, just decide on number and enjoy socializing.
Prices of DDI virtual phone number
If you do not understand something about registration process or have other questions or problems – feel free to contact our technical support team. They are available twenty-hour hours a day and will everything to satisfy your wishes according our service.