Connection of virtual mobile office for organization of internal communication for making your business more successful, Freezvon Company offers their consumers a convenient and favorable IP-telephony service called mobile office. You don't have to spend lots of money for institutional telecommunication.
All what you need to get mobile office and use it within corporation right now. It is convenient that you can install unlimited quantity of phone lines and set a number forwarding to several devices at the same time. By the way, these devices can be as: cell phone, local fixed numbers or SIP appliances.
Freezvon Company works with installation of mobile offices in order to reduce expenses for telecommunication. Your mobile office will be always with you anywhere. From this article, you will get all details about using this feature.
What is mobile office service from Freezvon?
Mobile virtual office can unite lots of useful options. In other words, this office means not only institutional communication, but plenty of services, which you can receive as addition: redirection to any appliance, multichannel number, virtual fax and many other. You create common corporate network with the help of what you can regulate working process, control employees thanks to individual settings. Service is designated to office usage with not large staff and for big call-centers.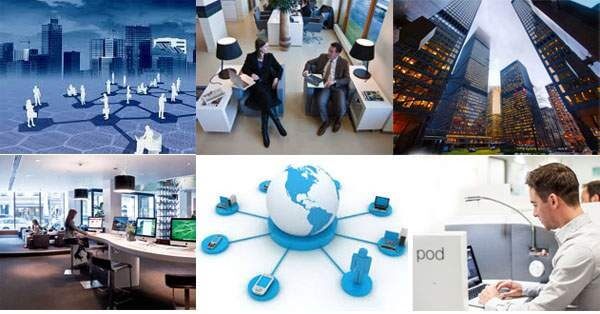 Mobile office service for telecommunication
Working moments of mobile office
If now you have an idea to change location of your office, it's necessary to think about heavy equipment transportation, changing telephone numbers etc. With mobile office from Freezvon you can transfer office without big troubles. Mobile office includes PBX, virtual phone number and SIP-account with unlimited quantity. You will have an access to a server in a personal cabinet, where you can make needed settings as institutional connection, create new SIP-accounts, give ID-number to each manager. It's quite cheap to call via this service:
There are different pluses as:
Corporate network of telephones;
Mobile transmission without losing numbers;
Free virtual DID number;
Outgoing calls via SIP;
Personal access to a server;
Creation of call-center;
Free internal calls;
Additional phone features as call recording, ivr-menu, welcome message, hold a music and others.
Using SIP-account just install such apps as Zoiper or Xlite and get calls to it free. Standardly, in mobile office there are two phone lines. You will never miss a calls from important subscribers.
How to order mobile virtual office from Freezvon?
It is easy to obtain mobile office from our company and won't take too much time. In fact, you will receive all recommendations about connection to concrete email address you noticed (this info will be accessible for access to a server). For this you need to make several stages:
Register your account to our site;
Pick a country, virtual office;
Note a devices for redirection calls;
Choose subscription period for the number: 1, 3, 6, or 12 months (2-18% discount based on the period of subscription and the price of the number).
Top up a balance and pay for service.
All payments can be hold via any paying methods.Your phone number will be active within 24 hours, then it's yours. Our manager will inform you by email regarding your number availability.
Costs and coverage for virtual numbersBuy Virtual Phone Number for Mobile Office
If you have several questions about virtual telephony or its advantages or additional telephone services, contact our technical expert team online via Skype, live chat, e-mail or by phone. Don't ignore troubles with your telephony, address to us and we will give you a consultation connected to a service you got.