Subscribers could be grateful for making cheap calls to you thanks to SIP number service. Be closer to your relatives and friends located in other states obtaining a SIP number for getting and making calls in the country they are from, especially when new modern resources allows doing this.
Enlarge your business and get essential customers for company and business prospering. Divert all inbound calls from subscribers to the direction that is comfortable for you wherever: at home, office, on the go, in trip etc. and be always reachable.
With SIP account for virtual DDI phone number receiving calls will be illimited and absolutely free for economizing your funds. IP telephony cares about its consumers creating innovative solutions for business for example. Amazing choice is virtual PBX station that bases on principles of old telephone system. It's a peculiar collection of services including SIP accounts, IP addresses, internal numbers for free calling, statistics of calls, voicemenu ( IVR ) etc.
What is SIP phone number service and how it works?
That is a ordinary local telephone number given by provider via SIP-protocol. Specificity of this number consist in absence of attachment to physical geographical location and it can travel with its owner everywhere. The main condition of using it - access to Internet. Moreover, you don't need to buy additional equipment or appliances. This number works thanks to forwarding process to SIP destination (IP-telephone). For installing this service, you should address to our technical specialist, they will send you all appropriate settings, and then you will enjoy cheap calls to any corner of the world.
SIP inbound calls – how to receive them to SIP?
Unlimited calls, free and with excellent connection quality – it is not full list of odds of number with free SIP account from our company Freezvon. Now you do not to have to worry about losing calls from your dearest people after moving to another country, as with possibilities of virtual telephony location of person is unnecessary for comfortable and always available telephone communication.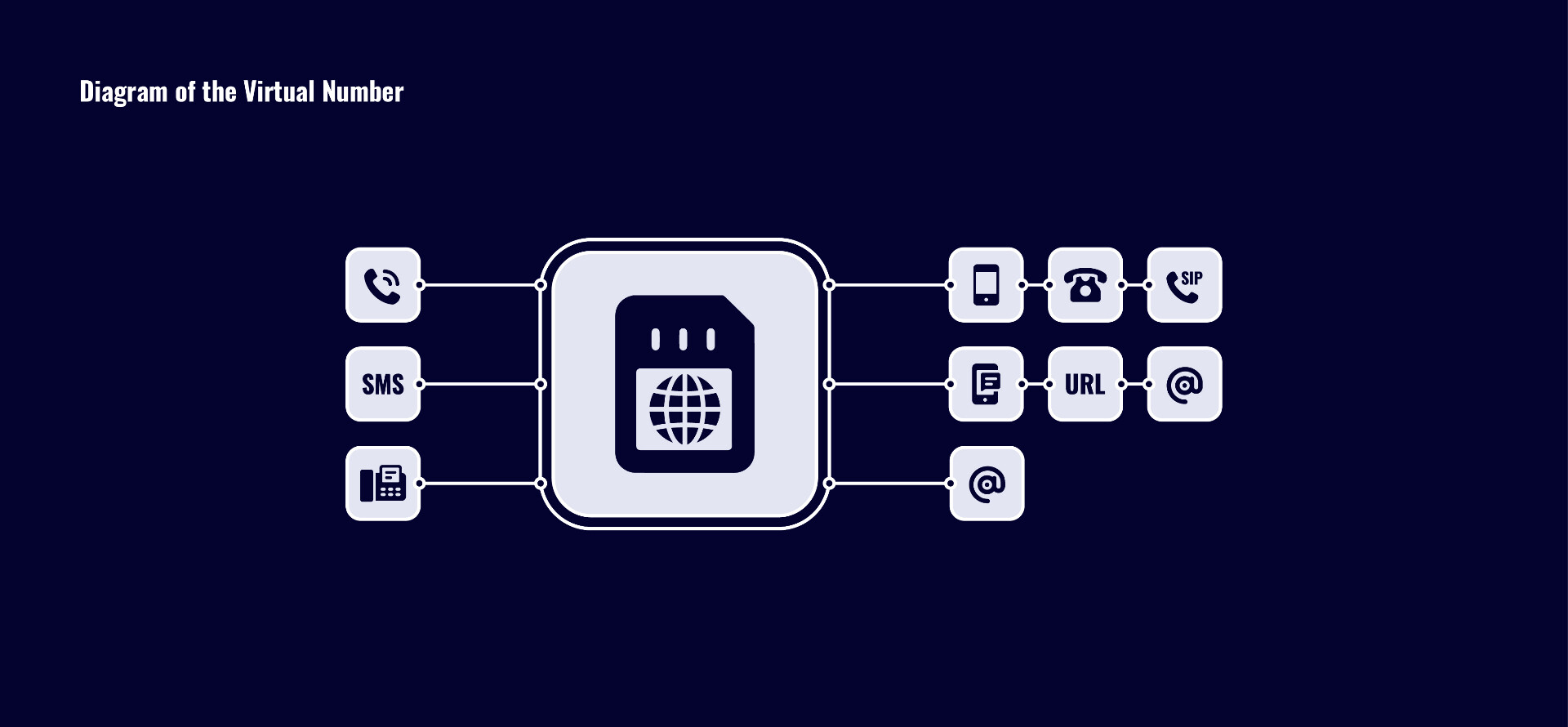 SIP inbound calls
With free created SIP account from Freevon.com in addition to virtual DID telephone number of 90 countries, you may receive free inbound calls only forwarding them to SIP. PBX, Asterisk, IP telephones, SIP apps etc. It may be used for SIP calls accepting. SIP will be especially helpful for making international cheap calls.
What are preferences of SIP numbers?
These numbers have several points of favorable goods according to following points:
It's possible to get it online on site;
Additional services are accessible like blacklist, whitelist, IVR-menu, call recording and others;
It works without help of SIM cards or wires;
No physical location in need;
Cheap rates for making phone operations;
It's simple in usage;
It permits saving client base;
This number helps to avoid from creating additional internal numbers;
Possibility to add several phone lines.
According to receiving process of SIP account or other service, you can contact our technical support department and stay more informed subscriber of VoIP telephony. Freezvon gives favorable conditions for cooperation, so you will be totally satisfied with our services and features. Let's work together using telephony services via Internet.