Abilities and preferences of virtual numbers for Freezvon subscribers. VoIP number with all its services and possibilities in set may become replacer of usual and common-used public switched phone network. Any needs (personal or commercial) may be satisfied when the matter is in virtual telephony.
Possessing VoIP number, you may forget about physical geographical position and change your location when you are in such need.
Duty journeys, enlarging of your offices and various journeys become simpler, as with VoIP number person may be always in touch with the dearest people and old and potential clients. So, how does this kind of number works? This article is devoted to this issue. Except virtual number, it's possible to install whole VoIP package with such facilities as SIP-accounts, welcome message, recording of calls, numbers for internal communication, interactive IVR menu, IP-address and others. According to other services you can get info from here. Improve communicating affairs instantly!
What is VoIP phone number feature?
It has a possibility of redirection calls, SMS and fax. Such a way, there is created such opportunity of owning a number in any country not depending on person's geographical location. No matter where number's user is located, he/she is always able to talk. Together with this there created appearance of position in this country, so, your clients will suggest that company is located in their native country, and friends and family will call you cheap (or free, according to their local rates) and communicate with them as long as you want.
A VoIP number looks and functions like a ordinary phone number, but identifies a user on the IP network. It permits your subscribers to call you at lowest local rates without spending large amounts on talks.
How virtual VoIP phone number works?
As it was told previously, such kind of telephony works with call forwarding. Freezvon Company provides such types of redirecting for any country that are available for setting and changing where it is necessary:
Existing local/mobile phone;
SIP-device;
Asterisk.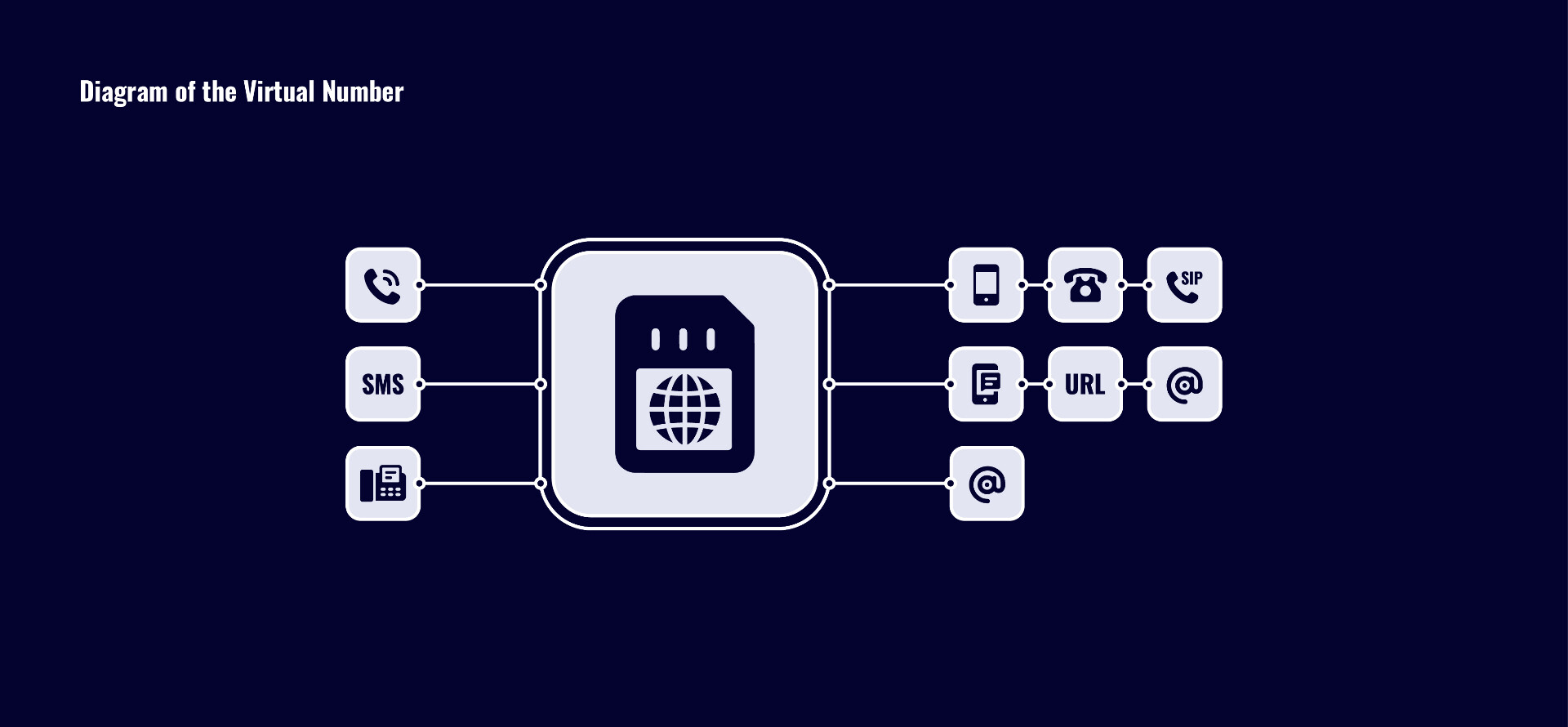 How VoIP number works?
The forwarding is chargeable only if it is to phone, all others are free of any charges for receiving phone calls. Thanks to SMS forwarding, texts go to email, URL or mobile phone may be as ways of receiving texts. Redirecting to email is also free.
Numbers are cheap, so, you may save your personal funds greatly. No extra-large equipment, fax machines, paper etc. are necessary – it is one more benefits of number usage.
Odds of VoIP telephony services utilization
There are some criteria, which improve telecommunication and give new level to your relations with subscribers:
Possibility to call at low rates;
Getting free incoming calls;
Capacity to install additional services as voicemail , callback , call history , background music, blacklist and others;
Stable quality of facilities and web connection;
Fast and successful business development.
Please, learn costs for virtual VoIP numbers and other useful telephone services clicking on a button situated below. We provide cheap and qualitative telephone service favorable for our customers.
Rates and prices for VoIP numbers
Feel free to cooperate with our technical support when some difficulties appeared. Contact us right now and obtain more information concerning VoIP number usage, pricing and its costs. We are always ready to cooperate with you no matter what time zone you get.