Ordering virtual number with code +7 for Kazakhstan on website within 15 minutes. Those who deal business in this country or want to talk to its native residents will be able to know how to make cheap calls to Kazakhstan. If this question still actual to you, please read and examine this article.
We are going to describe methods from fixed or cell number from Russia, Ukraine or Belarus. But also we will discuss why you need to use VoIP virtual number, which could help to optimize communication process and bring down costs for these calling.
If you have a desire to keep in touch with locals, get SIP-account and make cheap VoIP calls without any problem. Just send us a request and we will prepare all necessary settings for installation of SIP service. If you have a desire to improve your telephonic system, order PBX with what you can connect unlimited quantity of SIP-accounts and some other services as IVR, recording of calls and others. Use SIP-telephony to the maximum!
How to make calls to Kazakhstan via landline number?
This process will take no more than 2 minutes. With the help of virtual number, it's possible to get free incoming calls from Kazakh subscribers, and they will call you at lower rates established by operator.
Caller needs to:
Push "8";
Wait for phone beep;
Push "10";
Push "7";
Enter region/operator code.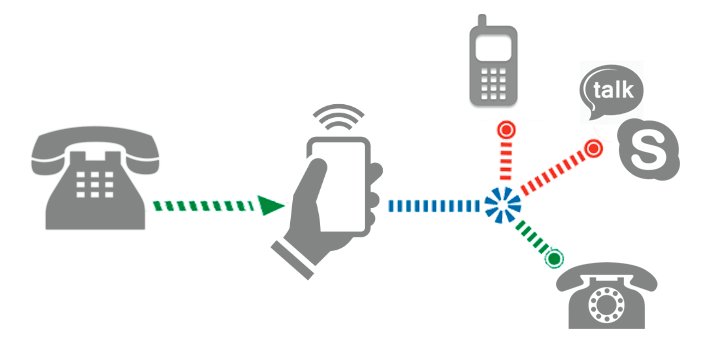 Making calls to Kazakhstan
Pushing on "8" means intercity connection. Pushing on "10" after beep will permit international connection. Then you need to dial a code of Kazakhstan Republic (7) and city (Almaty/Astana).
For example: 8-10-7-7172-XXXXXX
While dialing to mobile number instead of city code, just need to dial a number of digits of cell phone operator. Then you need to dial subscriber number.
For example: 8-10-7-777-XXXXXXX
And now you can talk to anybody from this country.
How to make calls to Kazakhstan from mobile number?
This process is also quite easy and does not take too much time (about 2 minutes). Caller has to dial:
"+7" digit;
City code or operator;
Subscriber number.
For example: +7 7172 XXXXXX (call from fixed phone number of Astana);
For example: +7 777 XXXXXXX (call from mobile).
7172 – digital composition of city (here you can see code of Almaty). 777 – composition of operator digits. For calls to other cities and other subscribers who have totally different codes. Then you need to enter subscriber's number. If you do everything right, you will not have troubles.
How to call to Kazakhstan using virtual number?
Virtual phone number for Kazakhstan is divided into two types: landline and cell. So, if you have local number, just call to local people using one of methods described above. For citizens of Russia, Ukraine, Belarus answer to question: "How to make calls to Kazakhstan?" will be the same. Difference between ordinary and virtual telephony includes:
Costs for international calls;
Quality of connection;
Speed of data transmission;
Possibilities of additional phone features usage.
It should be mentioned that VoIP telephony works on base of forwarding. That means that calls will go to any destination as SIP, Skype, other numbers. If you really need, just change your redirection via personal cabinet.
Costs and rates for outgoing callsBuy a virtual number for Kazakhstan
As you see, VoIP number is the most optimum alternative, if you need to make frequent calls to Kazakhstan. Numbers are accessible as for juridical or physical bodies. Involve new technologies, reduce technologies, increase quality connection with Freezvon! Please, contact us via live chat, SIP, email or by phone.