Twinkle is free open-source application for voice telecommunication. This program was created especially for Linux system and using Qt interface for its graphical interface. Moreover, it can be used as IP phone to IP phone telecommunication. Media streams are going via RTP. This application also supports messages exchanging and contact lists between users. You may check lots of other useful features available thanks to this program.
Freezvon proposes you to install such application for calls to your Linux based system and stay making telecommunications easier via your PC. We will try to tell you much detailed and beneficial information concerning this app.
What are the characteristics of Twinkle app?
As you already understood this application is mostly for calls, but before using this you get to have virtual phone number and SIP-account and all necessary settings (this you may receive from Freezvon Company). Next, you should realize what special features Twinkle has. They are like:
2 phone lines;
Call forwarding;
Voicemail;
Call on hold;
Instant messaging;
Call reject;
Conference call
Instant messaging.
That is not a full list of the features, but you have a chance to install this to your PC with Linux. In the next part of article, you are going to understand how to make an installation more successful.
How to install Twinkle to your Linux based system?
We provide you with sequential instructions for setting up this application for voice communications and messages on a Linux device. Follow the instructions and you will do it right:
1. Open terminal CTR+SHIFT+T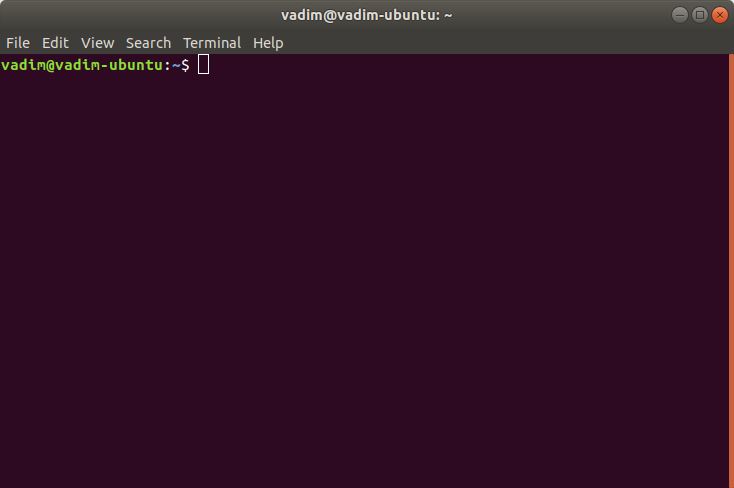 2. Enter the command to install apt-get install twinkle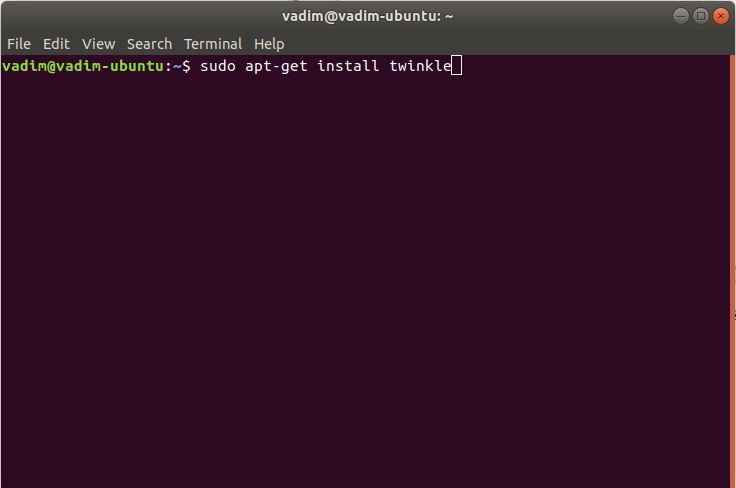 3. After the download and installation process is complete, the application can be launched using a command from the terminal. Enter a command twinkle or run it via a shortcut in the list of installed applications.
Unpack the app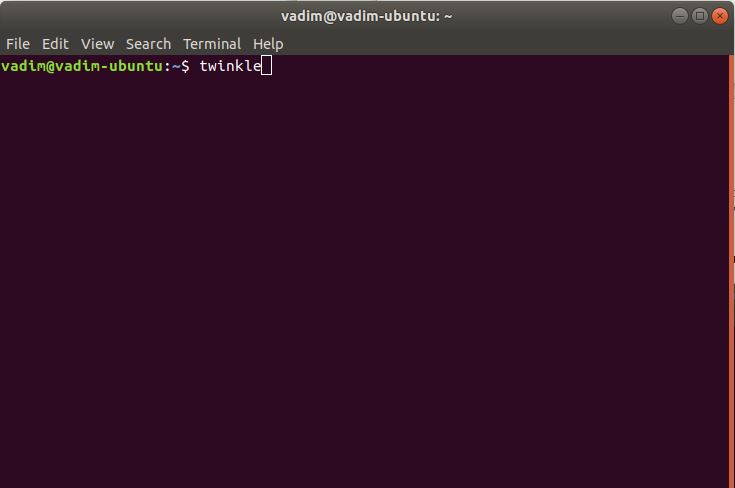 Create the profile

Edit your profile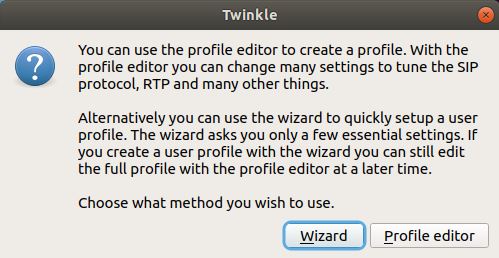 Enter the name of your profile

Fill in the fields "User name" (your SIP login), "Password" (your SIP password) and "Domain" (sip.freezvon.com). Click "OK"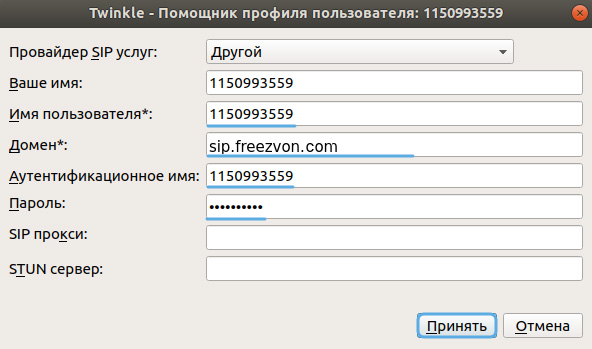 Then you may activate any features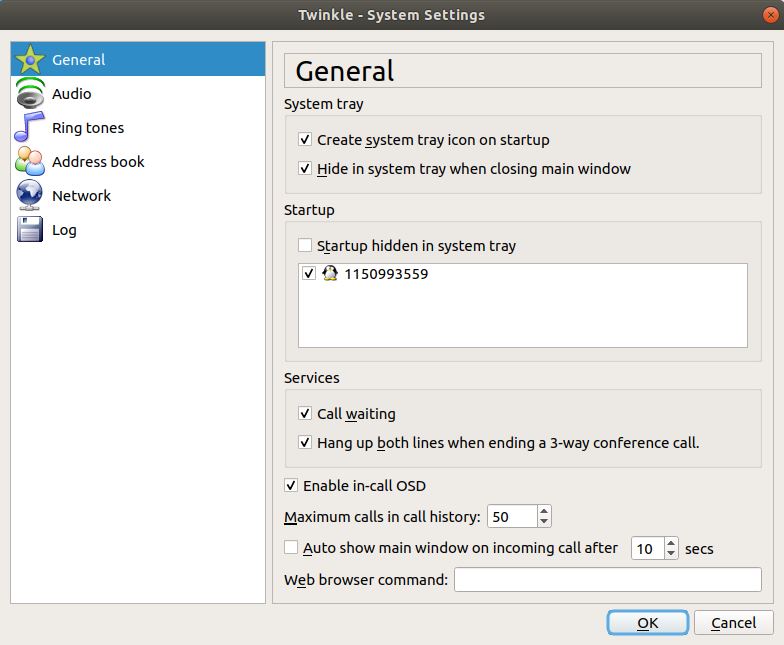 Get and make calls now.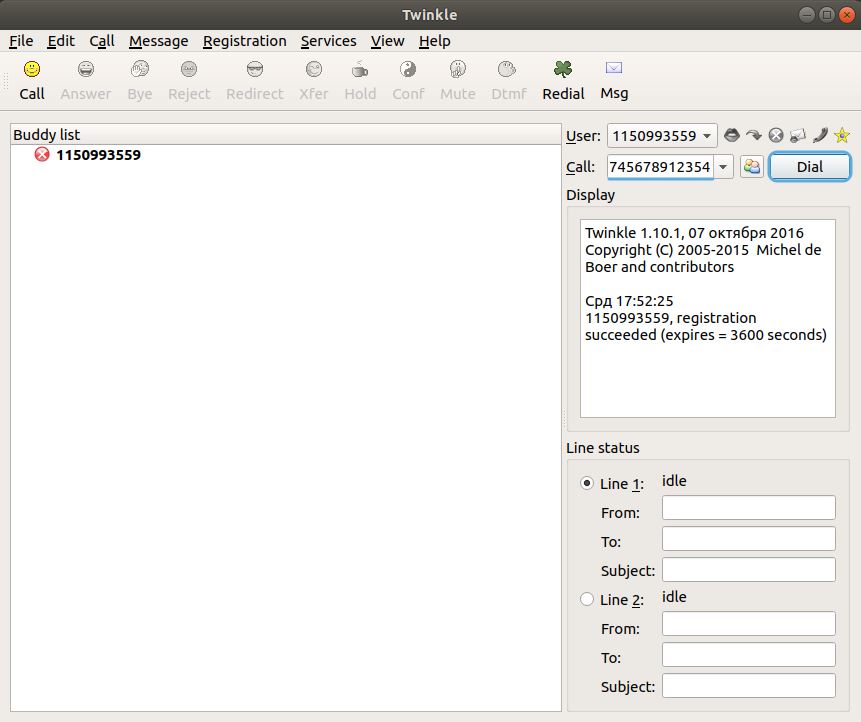 If you have any questions about the work of our service, please contact us, we are always glad to help you. We work 24/7, without breaks and weekends.
You can write to us by online chat, Telegram, Facebook, Skype or send a mail to us, and also you can always call us by phone.