We provide you with Bahrain virtual phone numbers with call forwarding to SIP and other mobile or landline number. Being professional and experienced user of IP-telephony, it's possible to build new progressive part of world communication, which is already get accustomed to Internet and all close to it stuff.
Speaking about one side of VoIP technologies, we would like to mention toll free numbers, which make more confidence in being successful user in IP-telephony net. In this article, we're going to tell you concerning priorities and specificity of Toll free number for Bahrain.
Kingdom Bahrain the smallest Arabian island, which is not so well-known to everybody, so we're going to tell you a bit about it. In spite of being Arabian, every second is Christian. When you take a photo of citizen, it's high chance to be prisoned, because such action means intrusion on privacy. This country is small, but captivating to get more about it. If you need to know more about this country connect Bahrain virtual phone numbers for calls, SMS or fax. For this moment let's talk about toll-free service.
What is toll free 800 numbers and its work?
It's a number of free calls made by subscribers. Fees for these calls are always paid by user, who receives calls. Toll free number is multichannel virtual number working on principle of forwarding of calls to special ways a SIP, another mobile or landline phone. No SIM-cards or USB you need. It makes you free from any location and permits to talk anywhere you are. With these service you are able to create good call center and organize excellent call distribution between your operators. Making cheap outbound calls over SIP-account to other countries are available with some helpful apps as Zoiper or Xlite. Check all rates and prices here.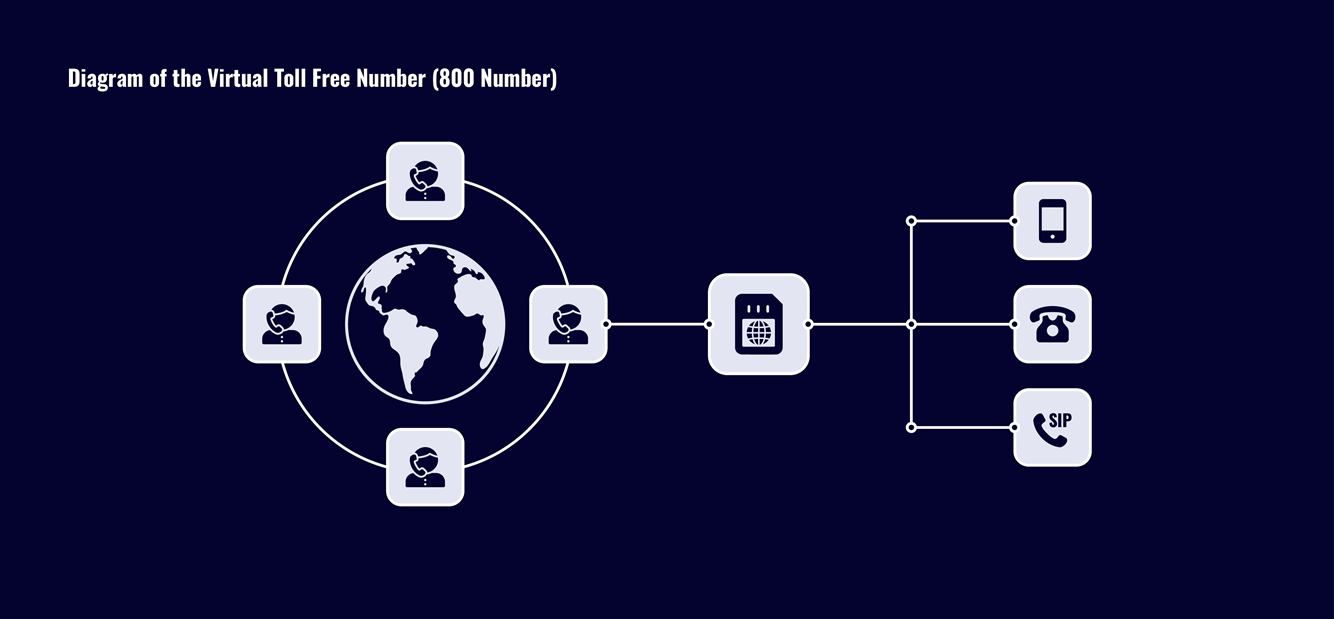 Toll-free 800 numbers for Bahrain
Preferable benefits of using toll free number
We're pleased to present you amazing solution for any demands from toll free numbers. Freezvon has the following services' goods:
Online ordering from Freezvon is accessible;
Add any IP service as bulking messages, call back, blacklist, call history and others;
SIM-cards and other additional equipment is absent;
You won't be attached physically to any place;
Making free calls for subscribers is possible;
Flexible destination readdressing.
What other numbers are reachable from Freezvon?
Get any of services we offer for utilization. Don't be afraid of trying. These numbers are for:
Fax redirecting to email;
Calls diverted to SIP, IP-phone, other phone;
SMS readdressed to website, email or mobile;
Fax and Calls/SMS and Calls;
Multichannel numbers, which have lots of lines.
Would you like to create special system for telephonic communication? We get one called PBX system consisting of IP-address, numbers for talking with colleagues, call statistic, numerous SIP accounts, IVR voice menu and others.
Use Bahrain Toll free 800 numbers for convenience of subscribers and own well-being. Contact our specialists in one moment if you feel confused of embarrassed. We're achievable via email, phone, Skype and livechat. We are ready to cooperate with people who care about their telecommunication and time.