With Austria toll free numbers with call forwarding people doing business estimate their high quality and effect. World of IP-telephony makes us professional user in modern technical society. It's amazing possibilities we get with usage of toll free numbers for Austria.
These numbers are definitively unique and require more attention to them. They may be can change your life as in business affairs as in personal activities.
Motherland of music, art and architecture. It gave birth to numerous stunning people such as Shubert, Mozart, Haydn, Strauss etc. The name of this state derived from ancient German word "Osterreich" that means "Eastern Empire" appeared in Roma Empire period. It's huge country with richest history, economy, culture and traditions. Anyway, it's more interesting to see the picture of modern and progressive Austria using Austria virtual phone numbers for SMS, calls or fax forwarding.
What toll free 800 number and its functioning?
These toll free numbers are virtual multichannel one and have code '800'. These numbers are aimed at free calling of your subscribers. You as an owner should make all payments for every incoming call made.They are always used by people who work with clients and inspired in their quantity enlargement. It should be mentioned that redirection of calls are possible to another number (cell phone or landline )and SIP.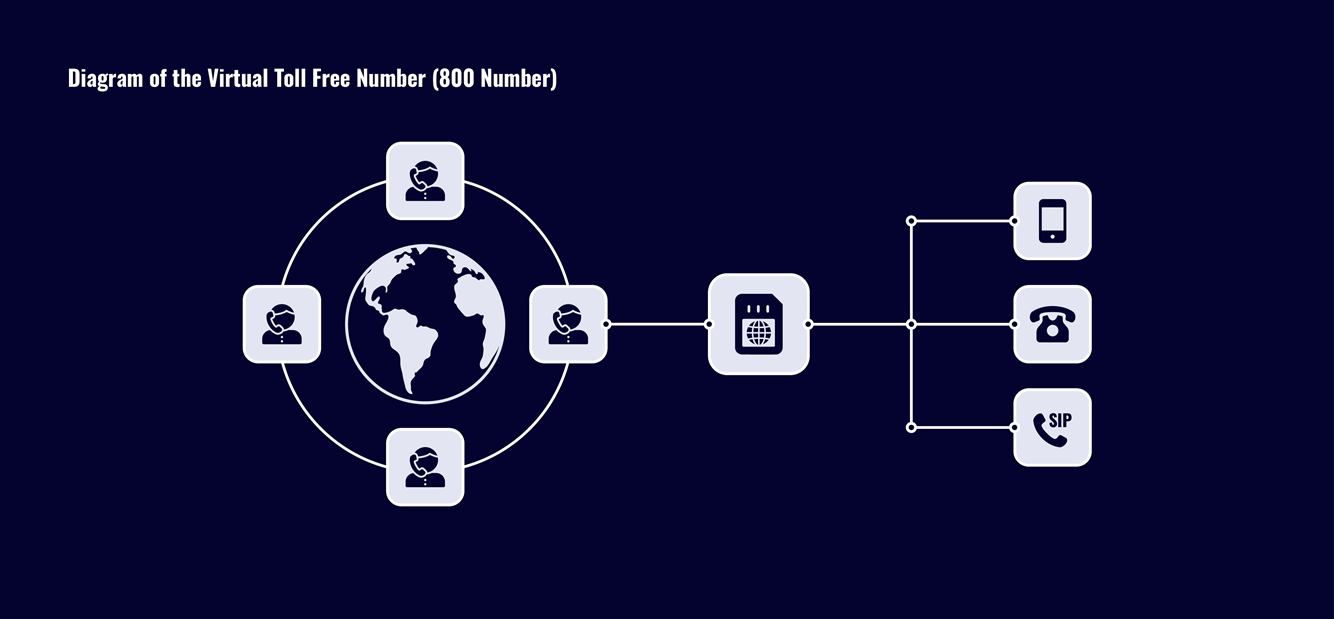 Austria toll free 800 number
Look at the pricing and rates you can here.
Toll free numbers and their priorities in using
This country is really worth visiting, but remember it's fairily expensive. But with toll free 800 numbers from Freezvon, you could save your money from enormous expenses. Read more benefits about virtual toll free numbers:
You could get this number through Internet staying in cozy room;
Free calling make your clients more disposed to cooperation in the future;
You don't have to buy SIM cards or any other useless heavy equipment;
It's free from one unique location, so you can move and communicate;
It's possible to get another additional service for your number such as welcome message, call recording , IVR-menu, voicemail and others. They gives to your number more efficiency and privileges for corporation customers.
What VoIP virtual numbers types we have?
Get more info according to the next various services we offer. These numbers are useful not only in business, but also in visiting trip or any other personal need. They are for:
SMS (text messages operations. Directions are URL, email and other phone);
Calls (redirection could be done to IP-telephone, SIP, Skype and other telephone);
Fax (this kind of service saves from using heavy equipment. Messages are redirected to email as PDF);
Calls and SMS (services attached to one number. Forwarding differs);
Fax and calls (different operations are possible with single number. Redirections are various);
Multichannel numbers (plenty of lines make work of call operators faster and smooth).
Provider of virtual telephony, Freezvon has a range of various offers for you called SIP application. It's great service letting make cheap calls abroad and stop spending too much time and nerves for telecommunicate stuff. You need to get SIP-account, download an app ( X-lite or Zoiper ) and then you could get calls to this account for free.
Contact please technical support if you feel any discomfort concerning toll free 800 numbers for Austria or any other service. We are going to consult you concerning any possible questions about virtual telephony from our company.