Gain subscribers' confidence via using Belgium toll free virtual telephone number. As progressing telecommunication sphere IP-telephony presents more solutions for any of your needs. Because of permanent usage of Internet, communicate opportunities become wider and more effective.
Toll free for Belgium make local citizens calling free concerning their life demands or services you present. From this article, get more info about preferences of this number.
This country with highest level of life and great development in everything surprises visitors by exciting facts about itself. On Belgium territory, there were the biggest quantity of battles. In this country was invented such sort of chocolate as praline, the most popular one. For more opportunities in telecommunications with local people just get virtual phone numbers in Belgium for calls, SMS, fax (destinations of forwarding are separate: messages come to email, URL or other number, but fax goes to email only). Now we are going to discuss toll free service in Belgium.
What is toll free 800 number and its work?
It's kind of local multichannel phone number for free calling for subscribers. Paying for their calls depends on number user. That is local virtual DID number which work is based on forwarding of calls to such ways as SIP, mobile or landline phone number. This kind of number helps to avoid using SIM-cards and be free from physical location. You will not be attached physically to any address, so just communicate with subscribers anywhere you are. Cheap tariffs and costs are shown here.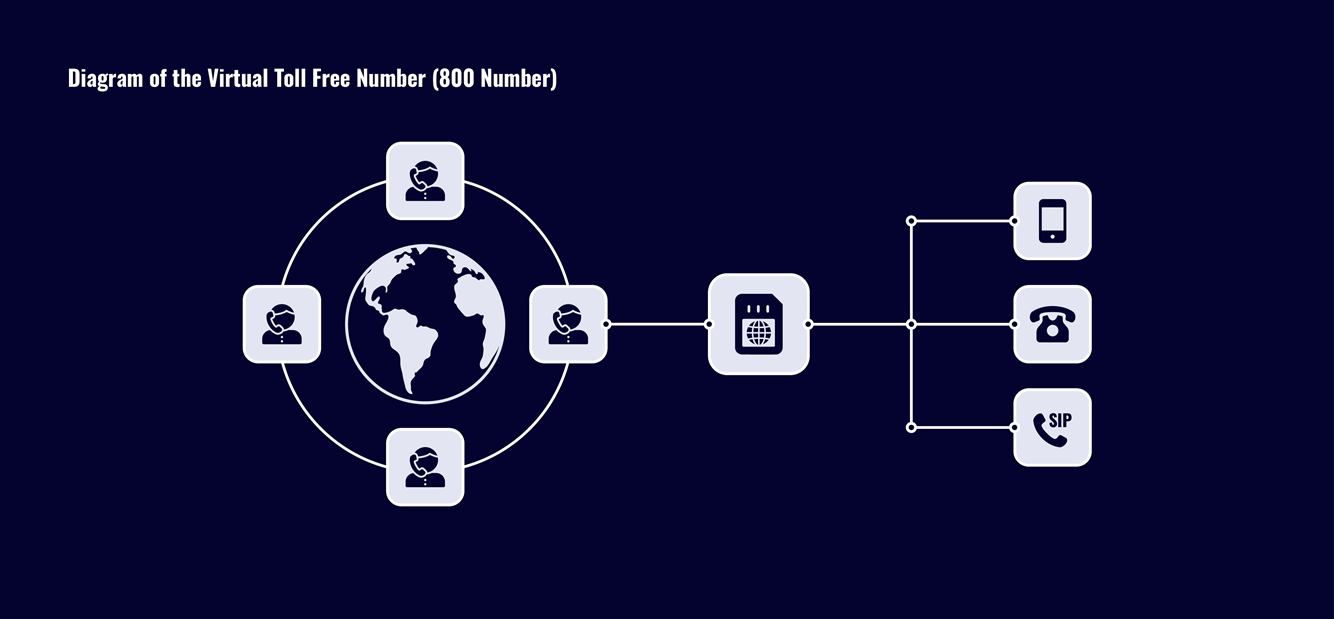 Belgium toll free 800 number
When you try to make your telephony advanced and progressive, we recommend to install IP PBX with a package of services as IP address, SIP accounts, internal phone numbers, call recording, CDR, book of contacts, IVR. All settings you can do on your own via personal cabinet.
Preferable things of VoIP numbers
We're proud of our products and services, so it's a pleasure to present all conveniences of toll free number below:
It provides free calls for local citizens;
Ordering is done online thanks to profile on Freezvon system;
It's free from SIM cards and other heavy technics;
Ability to add another VoIP services such as click to call , blacklist, bulking messages and others;
More subscribers will contact you thanks to this number.
Categories of other virtual numbers from us
We get not only toll free numbers for Belgium, but other services are for:
Calls (redirection to SIP, IP-telephone, alternate phone);
SMS (readdressing to email, website and other number);
Fax (only to email diverting);
Calls and Fax/SMS and Calls;
Multichannel numbers (many lines for better receiving of calls).
It's possible to create SIP account for not only getting calls, but making cheap calls abroad. Send a request to us about that, download special SIP apps as Zoiper / Xlite from their official sites. This service is money-saving and quite simple in usage.
After making this action, you would have an ability to use telephone service of great quality with Internet. Confusing questions fill your mind? Don't let them overcome! Address the experts from technical department using Skype, email or live chat. We are always open for cooperating with customers from over 120 countries!