We are glad to inform you about our new Saudi Arabia toll free number for making calls and receiving calls. This VoIP phone has a function with call forwarding to very convenient destinations as SIP-account, other mobile or landline.
You can also make international calls to any foreign countries at cheap rates. This toll-free phone number for Saudi Arabia is great for call center and your business because it is multichannel. If you want to learn more concerning virtual numbers for Saudi Arabia in this article.
Before buying this phone number you need to pick payment method most convenient for you. Freezvon offers you such systems as Perfect Money, Interkassa, Yandex Money, bank transfer and others.
Freezvon also recommends to get Saudi Arabia virtual telephone number for calls, SMS and fax forwarding. Just check the information about Saudi Arabia toll free 800 number below.
How toll free number works?
This phone number is a multichannel one, that means it has more than 2 phone lines. That's why this toll free is ideal for big office in order to distribute important calls between operators and managers. Saudi Arabia toll free number is virtual number functioning only thanks to Internet connection, it works by the principle of forwarding to SIP, mobile or landline.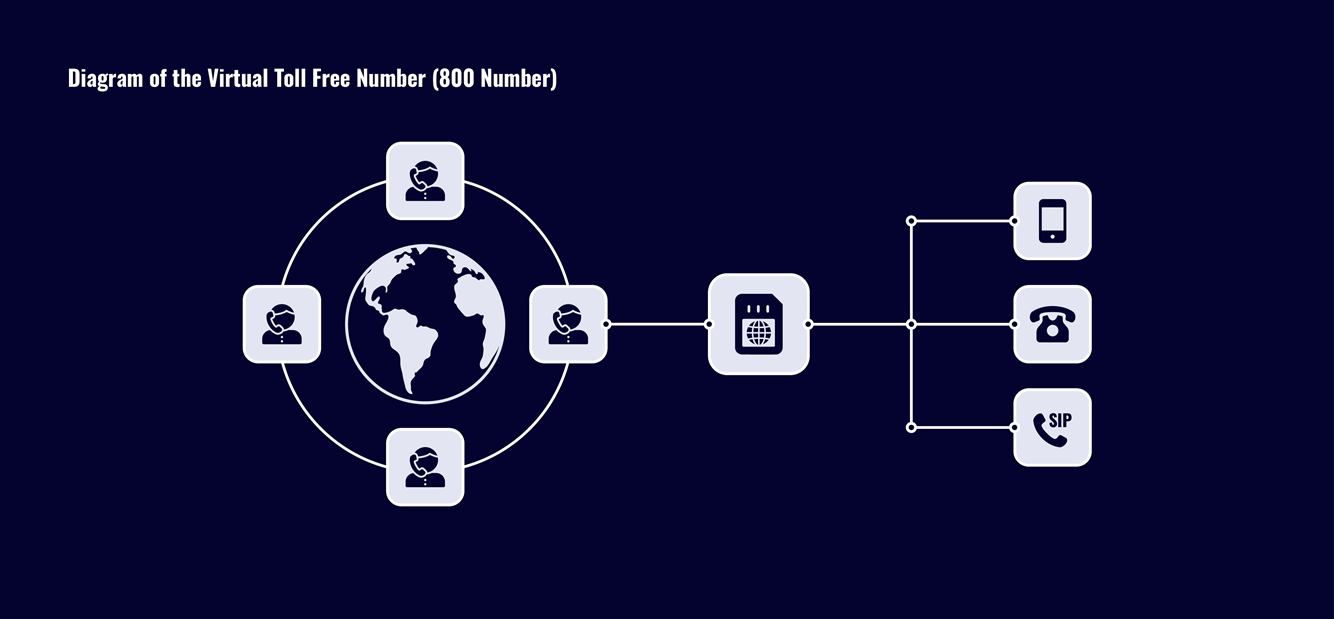 Use Saudi Arabia toll free service
You can use this service without SIM-cards or other expensive equipment. Toll free number for Saudi Arabia does not attach you to physical address, so you can be anywhere and stay reachable.
How to get incoming calls with toll free number?
As a user of this service you are able to choose the destination for forwarding your incoming calls. These destinations are the following:
SIP-account
Mobile
Landline
If you need to check the toll free numbers for other countries just click on the pricing catalogue.
Freezvon suggests to connect useful telephone services as call recording, voicemail, conditional call forwarding, IVR-menu, welcome message and others. Thanks to all these services you are able to improve your phone number work.
How to make outgoing calls via toll free 800 number
In order to make cheap outgoing calls you need to know several recommendations, which will help you to get closer to business partner or your customer. To make calls you need to:
Receive SIP account from our company;
Download free voice apps as Zoiper, Linphone, Xlite etc.;
Get the settings from our manager and set your SIP-client;
Use it for making calls online.
If you need to know the rates, just click on calls rates list for this and other virtual phone numbers.
You can also install telephone system as virtual PBX station with some standard phone services unlimited SIP-accounts, call recording, IVR-menu, greeting message, internal phone numbers, IP-address, contact book, call statistics and others.
If you need to get the answers for your questions, just contact our technical department, which is working 24X7 without breaks and holidays in order to support you anytime you want it. Find us on Skype, email, online live chat or by telephone numbers presented on our website. We are going to teach you how to use VoIP telephony and boost your business easily!