Use British Virgin Islands virtual numbers with call forwarding feature for making outgoing calls and receiving incoming calls. According to info about modern telecommunications, more than 2 million people use IP telephony.
With VoIP numbers, you can reach incredible heights not only in professional spheres, but also in personal life, it permits to make international calls at low local rates. From this article you can understand the product we present.
Freezvon is like an "A" player of IP-technologies world. It presents more virtual services for different purposes. You can find out the packet of standard telephonic services known as virtual IP PBX. There are such features as conditional call forwarding, history of calls, voicemail, contact book, IVR, unlimited quantity of SIP-accounts, internal numbers for operators etc. You can also get additional services.
Don't confuse these islands with American, they are radically different. If you start the business or want to create a call center with accurate distribution of calls, just order a toll free phone numbers in British Virgin Islands for calls. We propose a possibilities of ordering virtual numbers for SMS or faxes, which have various destinations. Messages go to email, mobile or URL, but fax come to email only as PDF. Anyway, our numbers give only goodness to subscribers life.
What is virtual number's work?
It has special calling code +1-284. Concerning the work, it forwards calls, fax and SMS to specially chosen course or device convenient to you. SIM cards are totally useless for our virtual numbers. Moreover, you won't be attached to location, because virtual numbers have no physical tying to places, so it's very comfortable to move and talk. This phone number is multichannel one with 2 lines, but you can get even more channels. If you want to make cheap calls to foreign country, you can get SIP account from Freezvon and dial cheaper to foreigners, but about that we will tell you more below plus we are going to talk about receiving calls.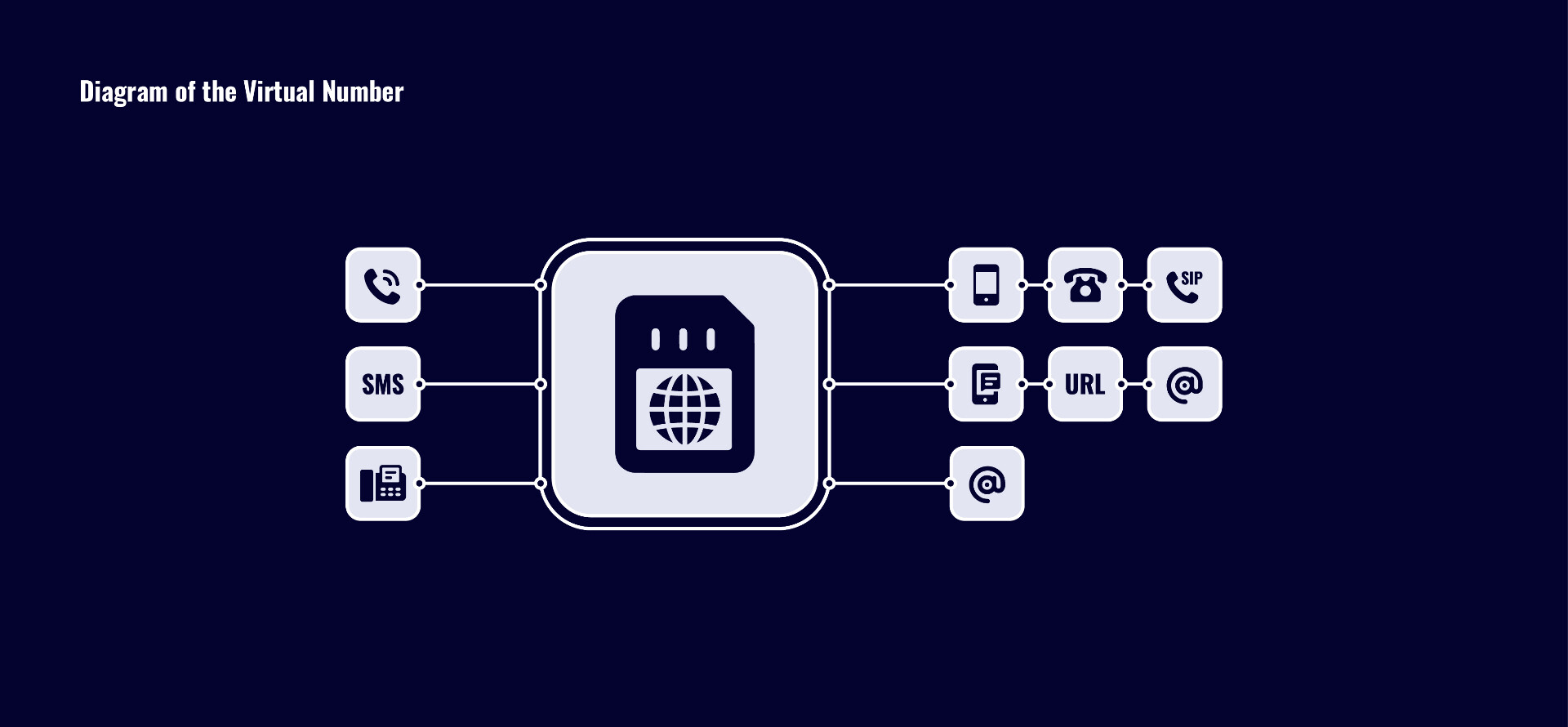 Get calls with phone numbers
As you see this type of phone number has a possibility to redirect calls to only convenient courses you may pick via your personal account on our website. Please, examine some of them below:
SIP (free);
Another cellphone or fixed number.
You can change it individually if you just need to enter your account on our website. Observe the next pricing lists concerning virtual numbers in other countries here.
How to make calls with SIP service?
You as a customer has rights to check all priorities that virtual numbers possess. We recommend you to use SIP service for making cheap calls even to international destination.
Order SIP-account from us;
Download and install free apps as Zoiper or Xlite;
Use the settings received from us.
Please, see the rates of calls which are available here.
Contact support experts of Freezvon if you're not sure in several points concerning VoiP technology services. Write them to email, Skype, online live chat or by phone numbers you may find on our official websites.