Order virtual phone number for Congo and realize what African IP-telephony can be. In case of maintaining contacts with influential people or just for holding business meeting or conference in Congo, you need virtual number for Congo like an oxygen.
Freezvon can offer you some of them and then you'll see that telecommunication with foreign country can be trouble-free. Let's find out what special attractive mystery is hidden in a country called Congo. We're sure it exists.
Motherland of drink adored by millions of people coffee, lots of its plantations where coffee is picked up to big wicker baskets. It's well known that in Congo native tribes live called Bantu, they appeared in far VIII century and live there till now. If you're animal lover, you could visit special park called "Paradise for Bonobo", where you can meet lots of primates, which life-sustaining activity is very similar to human. Interested in? Let's see how to be closer to it with Congo virtual number.
What is virtual number and principle of work performance?
That is a number with code +242. Working operations are consisting in redirection of call, SMS and fax messages to appropriate courses. If you're going to use it, you should forget about SIM-cards and heavy useless equipment. What is more you can utilize it being home or at work office, in village or near to golden beach. We want to indicate that it works without location attachment. If you're promising businessman you can install virtual office called in other words PBX station consisted of limitless SIP accounts, IVR menu, call recording, free VoIP number, internal phone numbers etc.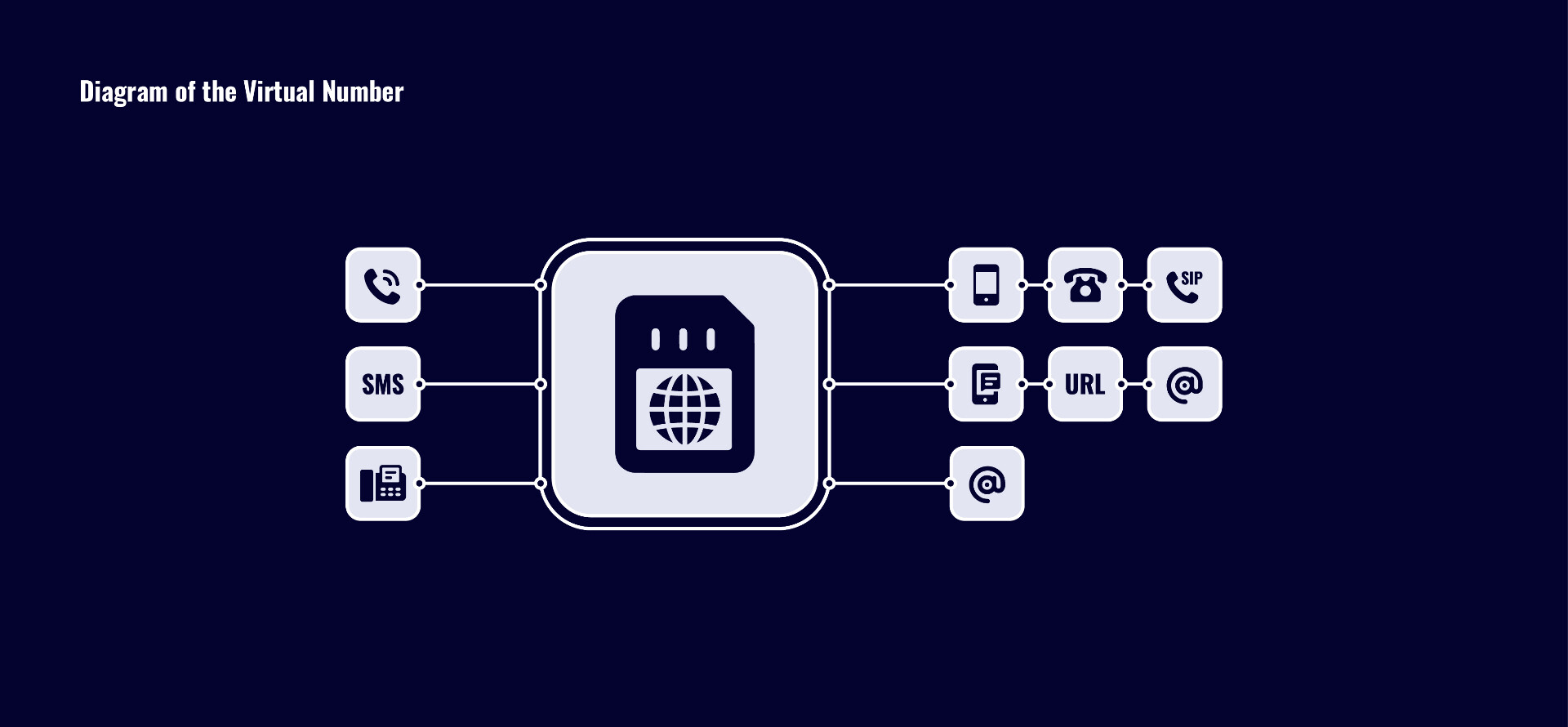 How Congo virtual numbers work
What are advantages virtual number?
Congo has some attractions as well, but what about its telephone affairs and virtual telephone number:
It's simple in using;
It's free from location;
It's ordering procedure is available online;
As bonus to virtual number you can get any additional telephone services as cheap SIP/VoIP calls, call recording, ivr-menu, conditional call forwarding and some others;
Extremely low prices for services;
NO SIM-cards in need.
Look at prices and rates for connection here.
How many types of virtual numbers we have?
Before making serious step in purchasing, you need to glance at following variants of virtual numbers we have for Congo.These numbers are for:
SMS (sending and receiving texts + redirecting them to URL, email or other number);
Calls (calling and getting calls + readdressing them to SIP, IP-telephone, Skype, other number);
Calls and SMS (operations with both services + different forwardings);
Fax (messages goes to email only);
Calls and Fax (activities for 2 services + redirection courses mentioned above);
Multichannel numbers (kind of number with defined majority of lines for number being less overcharged);
Toll free 800 numbers (providing of free calls made by subscribers to number user).
If you're curious about making cheap call abroad, our SIP service is what you really should get.The usage is quite easy: just get personal SIP account from us, then choose and install appropriate app as Zoiper or Xlite and call foreign subscribers being anywhere you want.
Questions can make some troubles and confuse you, but answers could be totally simple and solving these troubles. Support specialists are enabled to give you all answers you need concerning IP-telephony, so instantly contact us.