Purchasing of direct virtual numbers for London with code +44-20 online. On Freezvon everybody can select London virtual number, which can be connected online without special equipment. Calls to this number are rated locally, for subscribers from other regions there are standard conditions of paying.
In this article, you are going to learn more about connection, using and preferable sides of this VoIP telephony service.
Receive calls to London number with code +44-20 available in United Kingdom and other foreign countries. IP-telephony provide this technology of communication via Internet permitting to redirect incoming calls to any possible country to any appropriate course.
Definition of virtual number for calls
It looks like usual real number, but it is creating an effect of presence precisely in England. You don't need another telephonic cables or sim-cards. Everybody who calls you will pay local rates. Virtual SMS number is one of IP-telephony types that will permit SMS messages operations at cheap costs all around the world. It's great that SIM-cards and other expensive appliances are not required. Check out prices on our official website clicking here.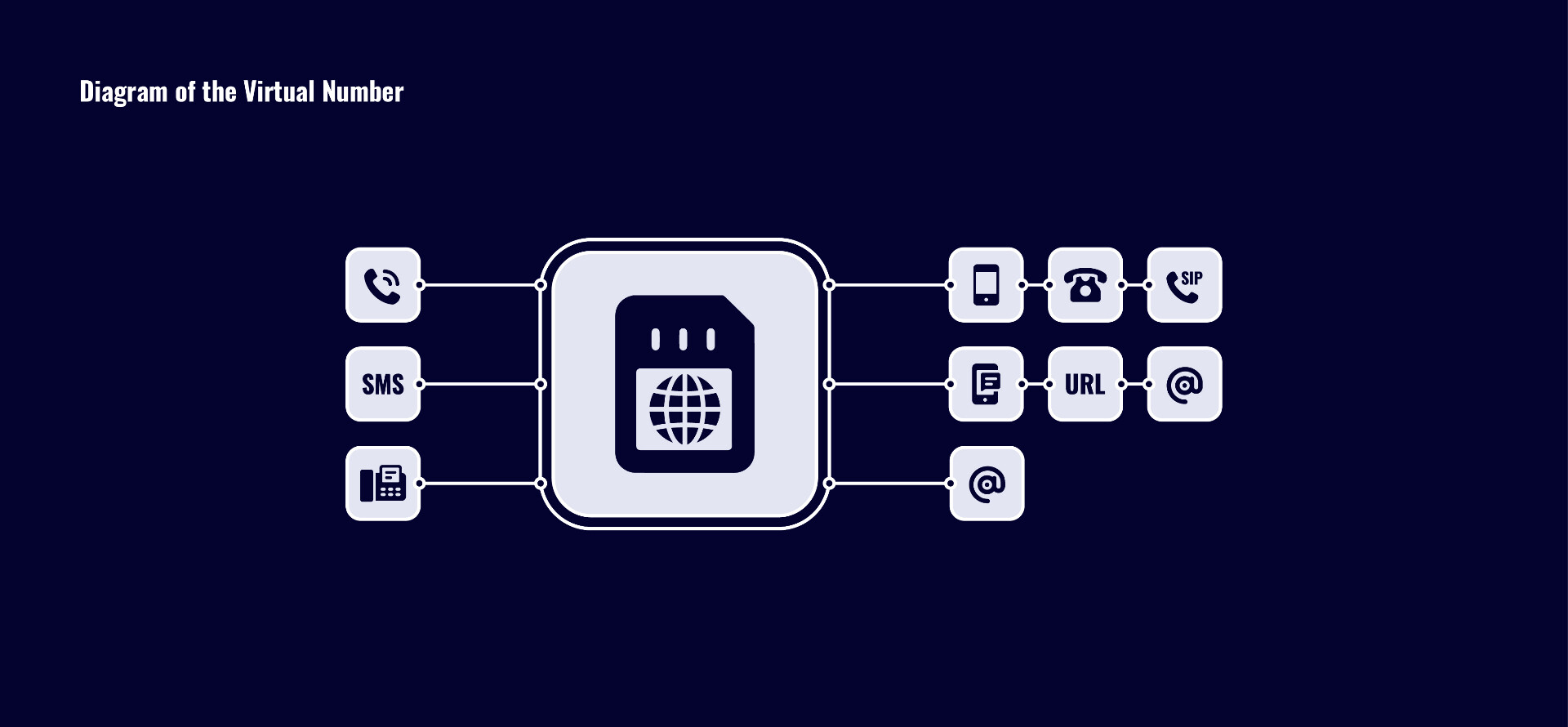 London virtual number for Great Britain
How to use landline virtual number?
For receiving calls, you need to pick appropriate destination for their forwarding. You can make this when you order a number in personal cabinet. Of course, these settings are not the last, they can be changed anytime you need. When you make an ordering, remember that is possible to get free SIP account together with connection of virtual number. Fax number will permit you a direct receiving of messages to email (no use of fax appliance). Get more detailed information from your providers.
There are such courses for redirection as:
Cell/fixed numbers;
IP-telephone of Great Britain or other country;
SIP;
Skype.
Redirecting of calls to SIP and Skype is absolutely free. Moreover, it's possible to make calls to London or other cities. SIP-telephony presents you such ability, just install SIP apps as Zoiper or Xlite to your device with Internet access.
What are useful features for virtual numbers?
We present only that positive points of British virtual number that will be helpful in any field of your business:
Online ordering procedure;
Additional helping features as hold a music, statistic of calls, welcome message, conference call and others;
Low costs for connection, using;
No sim-cards and roaming connection;
Absence of physical attachment to location.
With London number you can other English telephone numbers as Oxford +44-1865, York +44-1904, Aberdeen +44-1224 (Scotland), Cardiff (Wales) etc. There is also Toll free number for free calling to your British subscribers.
For more information you'd better contact our specialists who are always open for cooperating and making your telephony faster and well-configured. Just trust us and we will do anything for your convenience.