If you were looking for good call application, we recommend you to install Linphone. If you are iPhone user this app will be ideal for you. You can make outgoing calls to any of world corner and you do not need any additional expensive equipment – just your phone and this app. It should be mentioned that using this app is impossible without having SIP-account. In this article, we are going to inform you about SIP telephony technology and installation of Linphone to your iPhone.
With SIP technology you can save on calls and forget about extra charges. We will tell you how to use such kind of telecommunications. Just be attentive and you will have no questions to ask.
How Linphone application for iPhone works?
As you understood you need to have SIP account, but first you should purchase a virtual number of any country (Freezvon has about 125 areas). When you have one of such numbers, you need to complete the next steps like:
Submit a request about SIP account receiving;
Download Linphone from AppStore;
Get important settings from us for your SIP.
When you have a SIP account, you get automatically a identifying digits number known as Caller ID. People you call are able to see your phone number and even call you back. But, of course you can hide it if you want.
How to set Linphone on your iPhone device
We present you several screenshots, which can simplify the process of app installing to your iPhone. You are able to download this app here. Just be attentive and follow the instructions :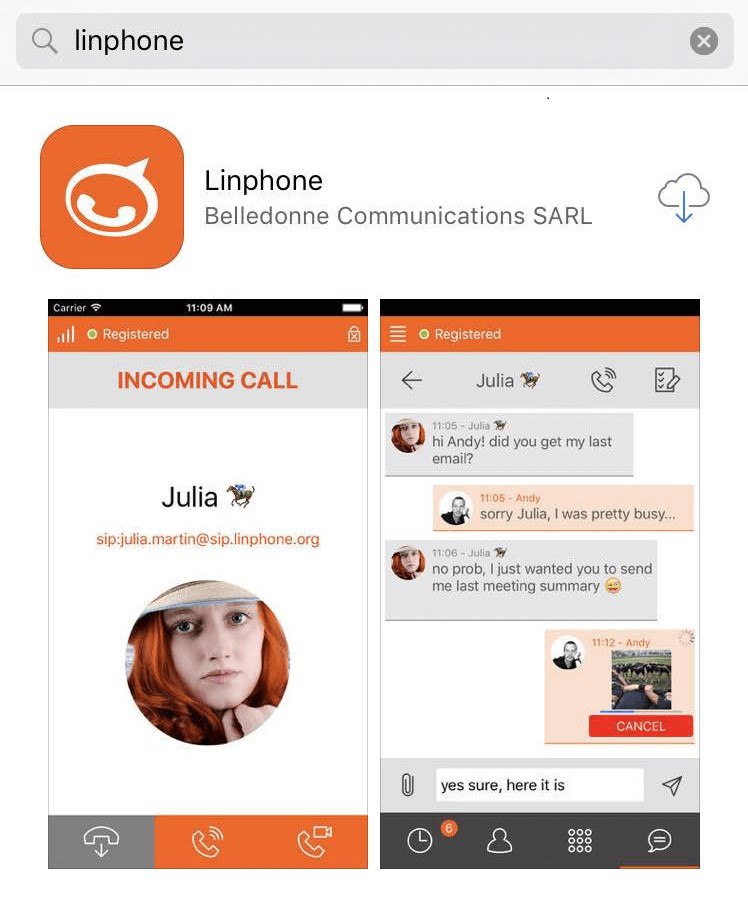 Download and open SIP application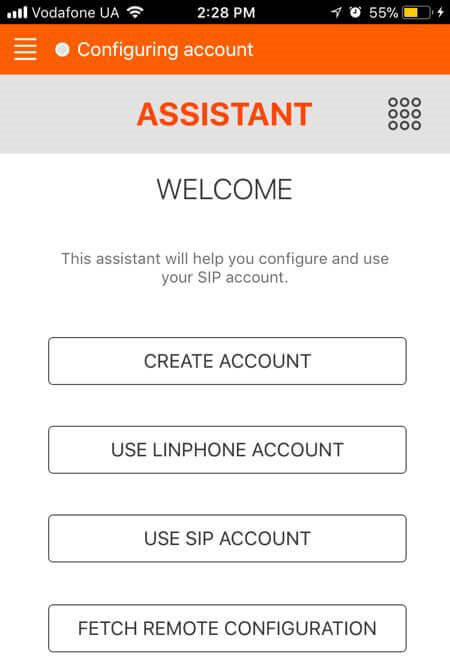 Pick "USE SIP ACCOUNT"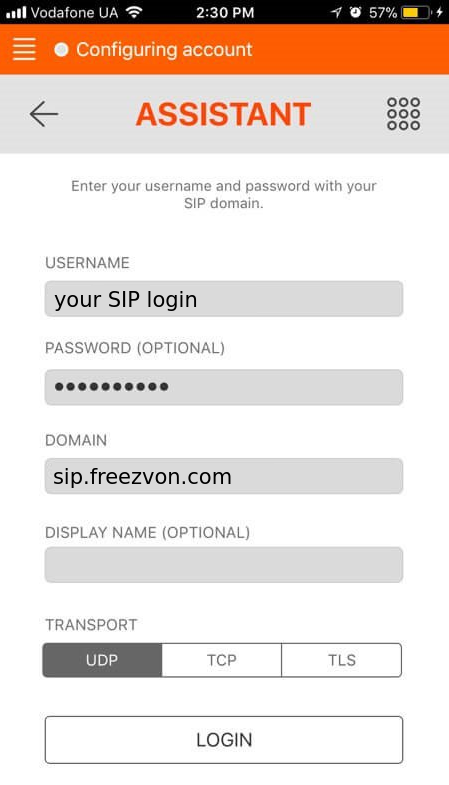 Fill in the fields "USERNAME" (your SIP login), "PASSWORD" and "DOMAIN" (sip.freezvon.com). Pick TRANSPORT "UDP" or "TCP" (depending on the transport protocol supported by your network. If you are unsure what to choose, please start with UDP and change it to TCP if UDP doesn't work for you) and click "LOGIN"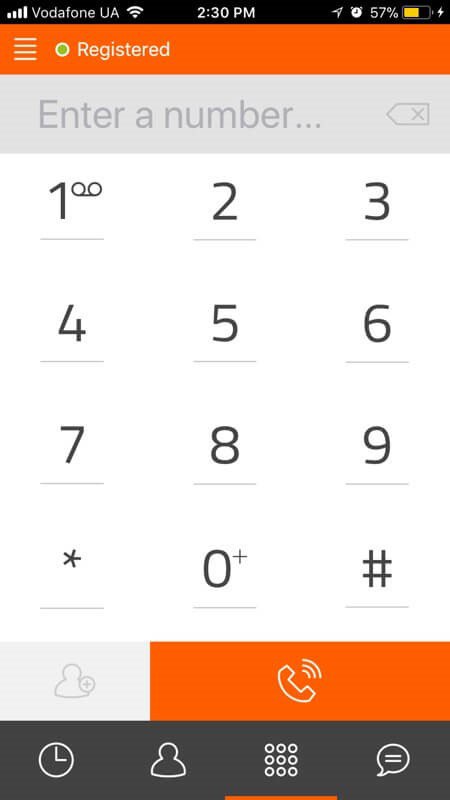 SIP account is registered.
There is a possibility to know more from our support team, which is always online via Skype, email, help live chat or by telephone numbers presented on website. We are working 24 hours every day without breaks. Never be shy and ask what you are interested in according to VoIP phone services.