Use Zoiper program for calls on your iPhone device
In order to get or make calls you should think about the application. If you use SIP account, it's better to install convenient SIP-client, which is more comfortable to you. We propose for iPhone users to set Zoiper, which is one of the simplest program to install and use. For having Zoiper, you just need a device, VoIP provider and of course Internet connection. If you have all these things, you can pass to the installation process.
We are going to help you with installation of Zoiper to your iPhone. Then you will be able to get and make VoIP calls. Let's see what are main working characteristics of Zoiper and what you should do for setting this to your device.
How Zoiper app for iPhone can work?
For use of Zoiper, we recommend you to purchase virtual phone number of any possible foreign country you need and after that you will need to do the following actions:
Send a request concerning the connection of SIP-account;
Download helpful voice app as Zoiper;
Get settings from our managers and use them configuring Zoiper.
Automatically you can get Caller ID option showing you phone number digits to people you call. It's also possible to hide this function.
How to install and configure Zoiper to iPhone
See the step-by-step rules for installing Zoiper on your iOS device. It is quite easy, so you do not have to make any difficult actions. First of all you need to downlod it via AppStore here - https://itunes.apple.com/us/app/zoiper-sip-softphone-voip-video-calls/id438949960?mt=8 and go to the next steps:
If you need to set the Incoming calls we recommend you the following steps: go to Settings -> Incoming Calls and enable "Force background", then pick "Wi-Fi Keep Alive".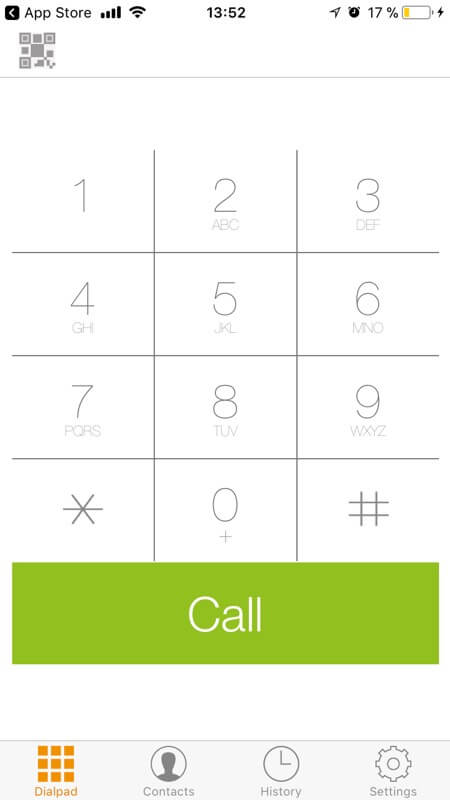 Download the application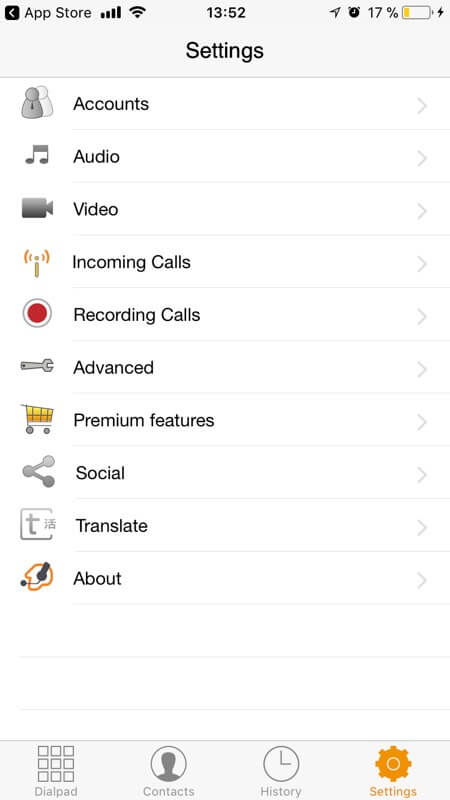 Make some settings of this app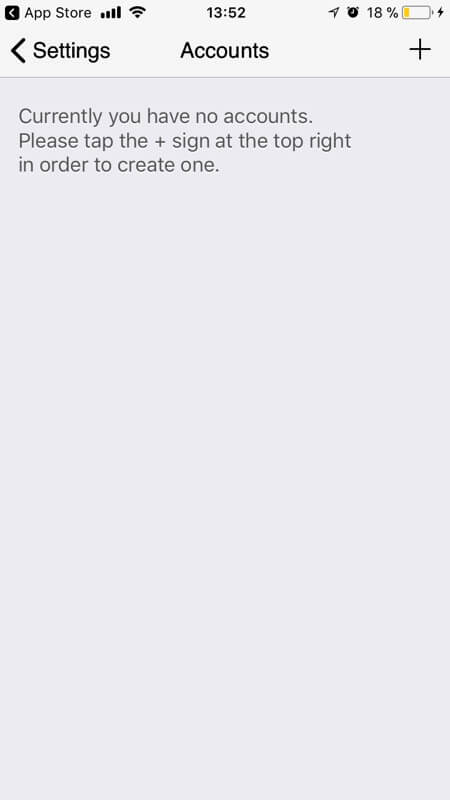 Enter the settings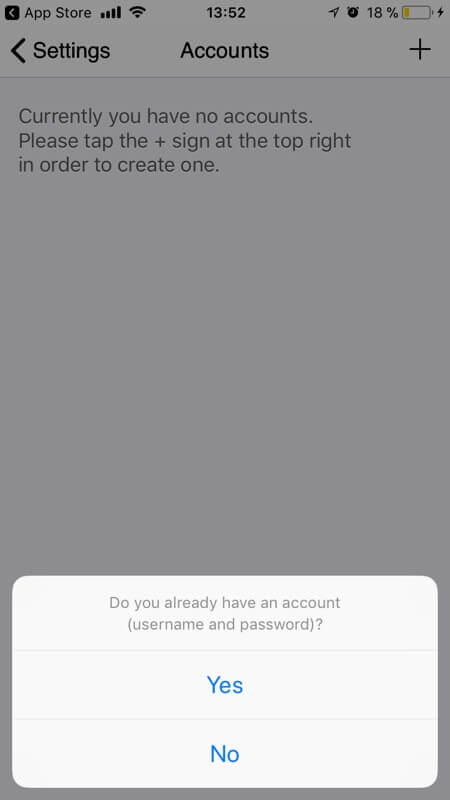 Here you may add your SIP account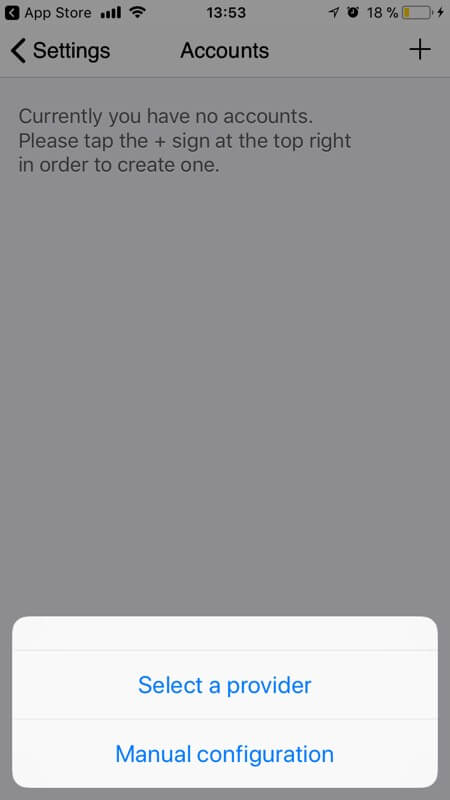 Choose the provider and do manual configuration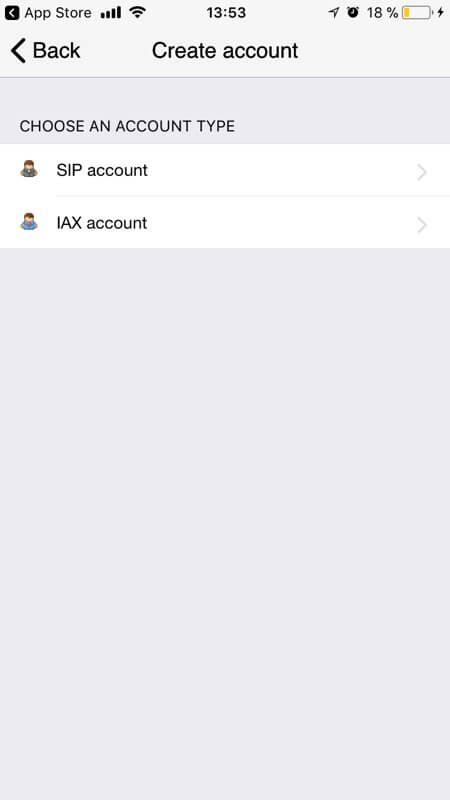 Pick SIP account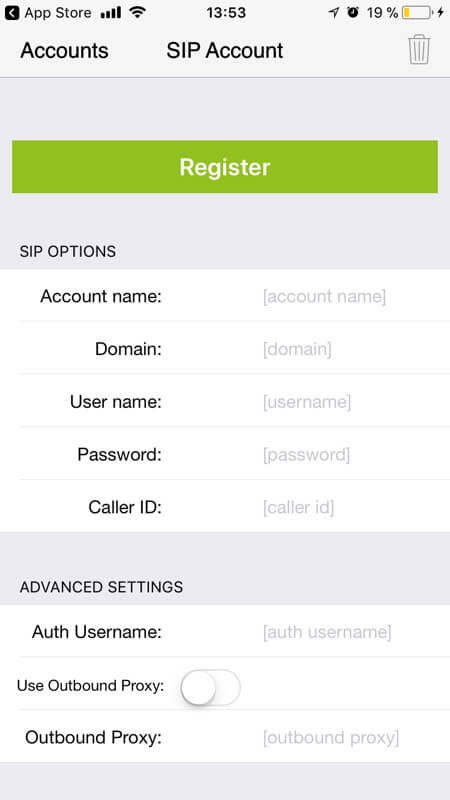 Register your SIP account by entering your Account name, Username, Password and Domain, plus some advanced settings

Click on the button Register.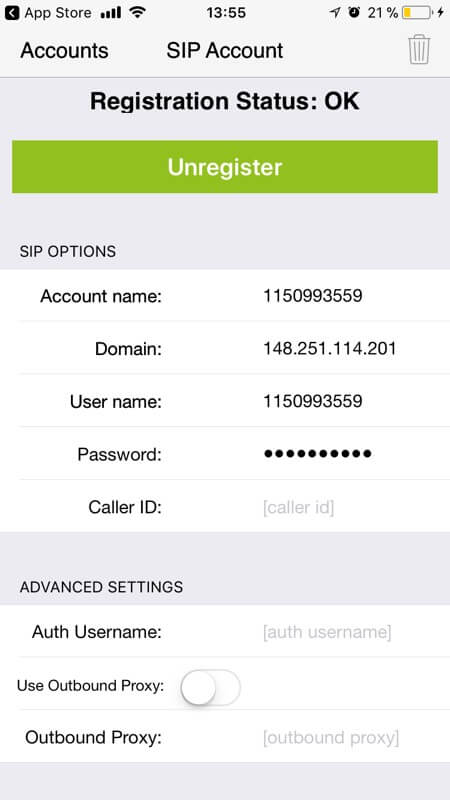 Now your data is saved.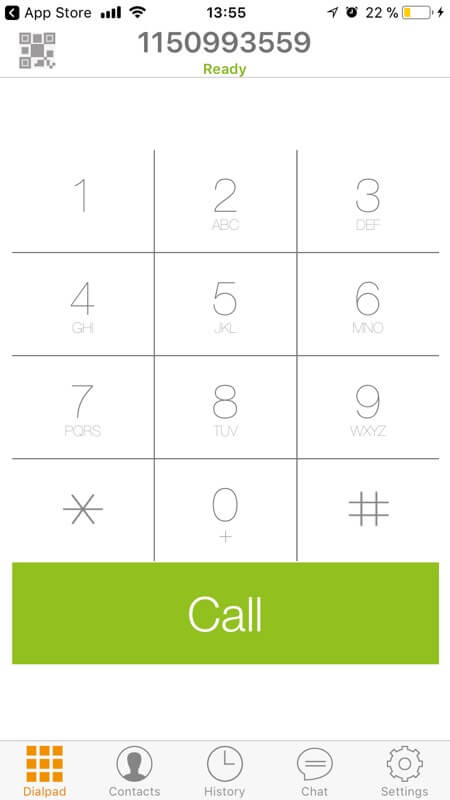 Your app with Zoiper are ready to be used.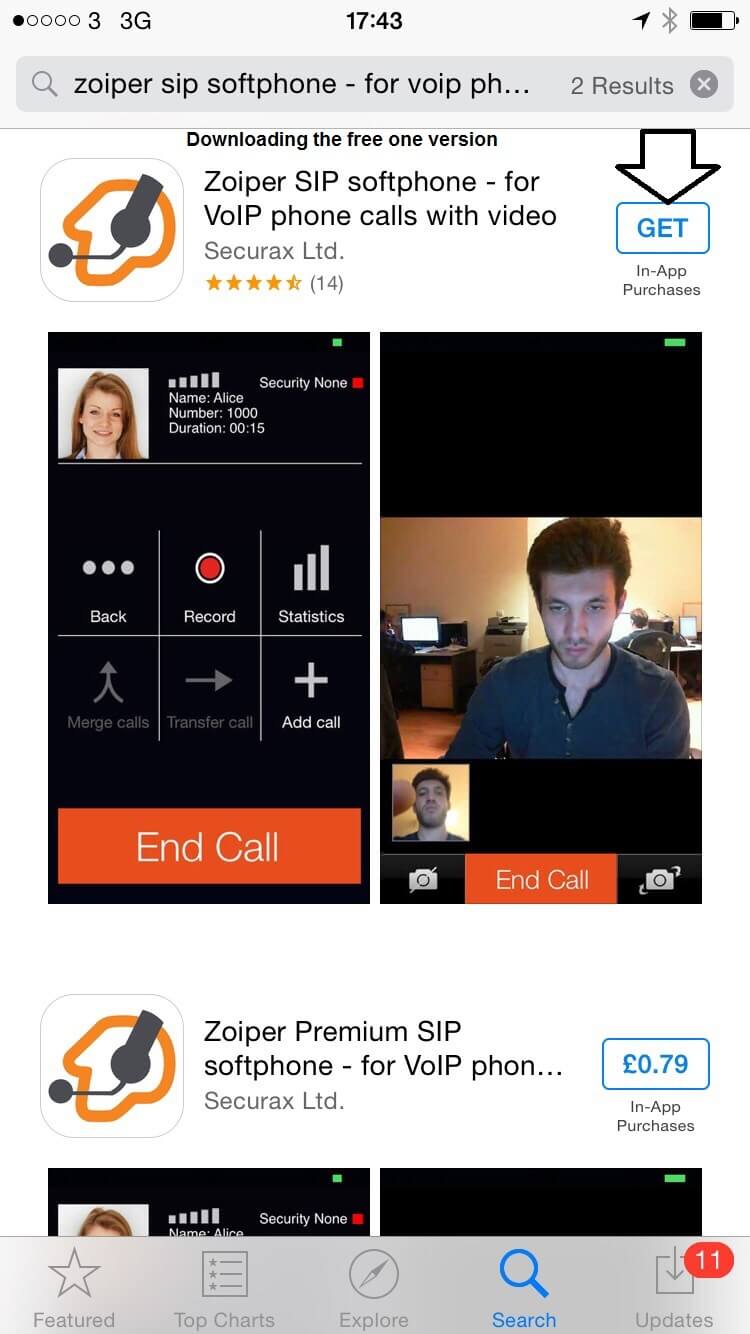 Use this for calls now!
For any additional questions you may contact our managers of technical department via email, Skype, online help chat or by phone presented on official website. We are available 24 hours every day, so anytime you need to get the information or consultation concerning the VoIP telephony services from Freezvon.